Friends, it was stellar!
I have been having quite a busy summer thus far, but I found the time to squeeze in some sewing. I took my first ever Craftsy sewing class to improve my sewing skills and make a project for myself!
I completed the Sassy Librarian Blouse sewing class with Christine Haynes – and LOVED IT! So here is my Craftsy Class Review.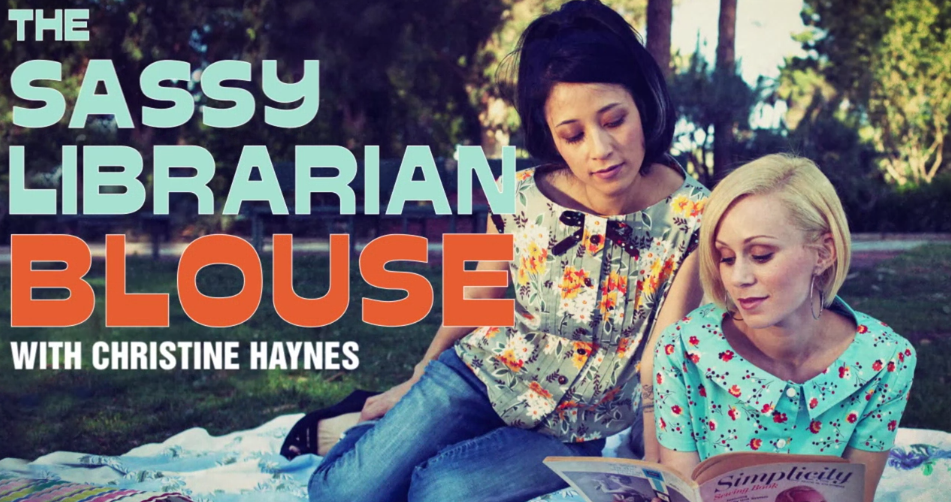 Class content on Craftsy is delivered via segmented videos that you can watch over and OVER again. The instructions that I received were clear and concise. Christine's pattern was wonderful and her personality made each step of sewing fun. I really appreciated that she explained not only what to do, but WHY we're doing it. This sewing class was SO GREAT for someone like me who wants to apply what I've learned in this class to sewing other garments.
At Grace Elizabeth's you'll occasionally see affiliate links and banners in our blog posts. If you click a link and purchase something, a few pennies or dollars comes back to GE—helping us offer great content at no cost to you. We only promote products and services that we personally recommend and use ourselves. So click with confidence!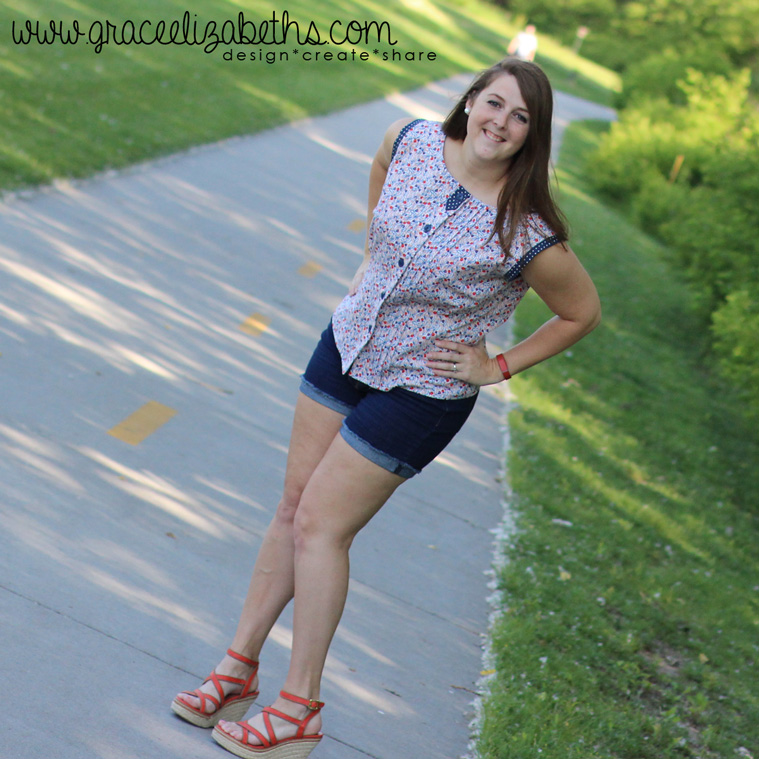 My finished blouse included front pleats and tab. I didn't like the bow, so I didn't make it. Christine's Sassy Library Blouse pattern has so many different options that you can personalize it to your taste.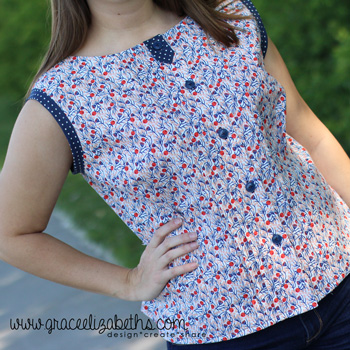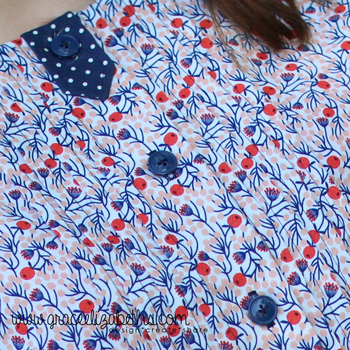 I would recommend this Craftsy sewing class to anyone looking to improve their sewing skills or begin sewing garments. This class has inspired me to make more clothes for myself and has given me some great techniques to help the things I create not look so "homemade."
Happy Sewing!
Alex is a member of the GE Creative Team and is the eldest daughter within the trio. Her formal training is in education where she teaches Family & Consumer Science classes. The best part of teaching is and getting to use her passion for creativity everyday. Some of her favorites include sewing clothing, quilting, and scrapbooking.