I popped into one of our local yarn shops a while back to get some inspiration and was not disappointed.  As I roamed around the quaint establishment, seeing and touching the bundles of soft yarn I spotted a beautiful flowing scarf.  The beginning of summer seamed like an odd time to make a scarf but this wasn't a "keep me warm in freezing weather" type of scarf.  It would be perfect for a cool morning or evening to wrap around the shoulders to keep the chill away.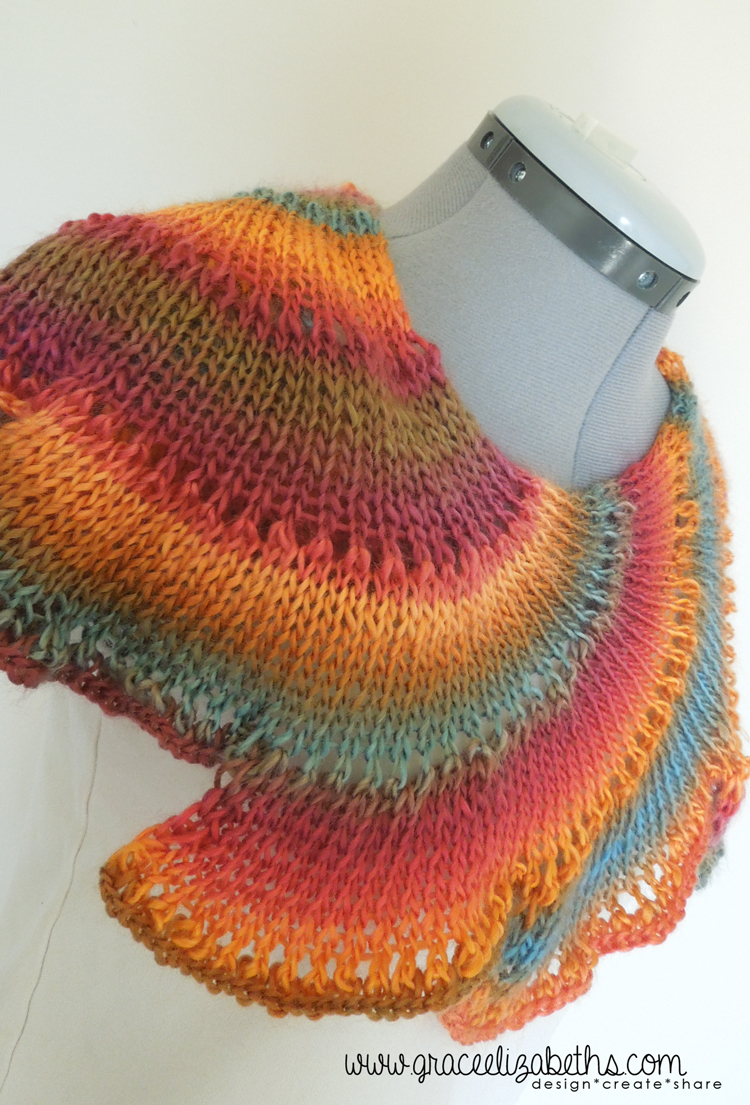 The pattern I used was "Lichen" by Larissa Brown and can be found on Ravelry.  It is not free but worth the small cost.  The pattern has instructions for both Aran weight and DK/heavy fingering so it really is two patterns in one 🙂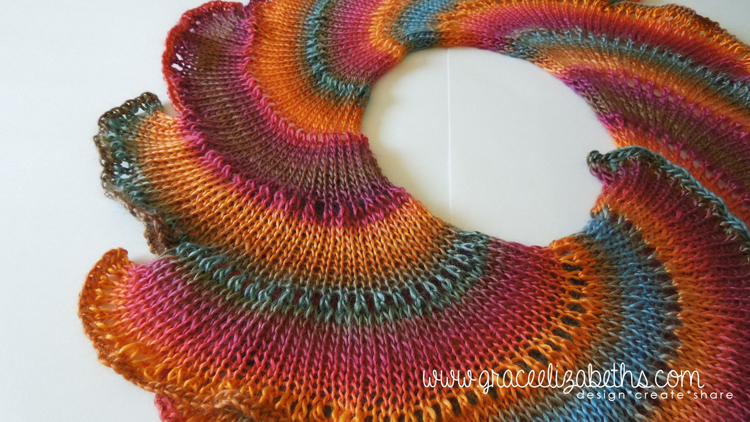 The sample I was so enamored with in the shop was knit in a solid color but I couldn't resist using a colorway – oh I so like colorways.  The yarn happens to be part of the Red Heart Boutique line called Unforgettable.   The colors of this soft roving yarn are amazingly rich with a subtle sheen. It is machine washable since it is 100% acrylic but I think I will hand wash it to extend its life because I really like this scarf.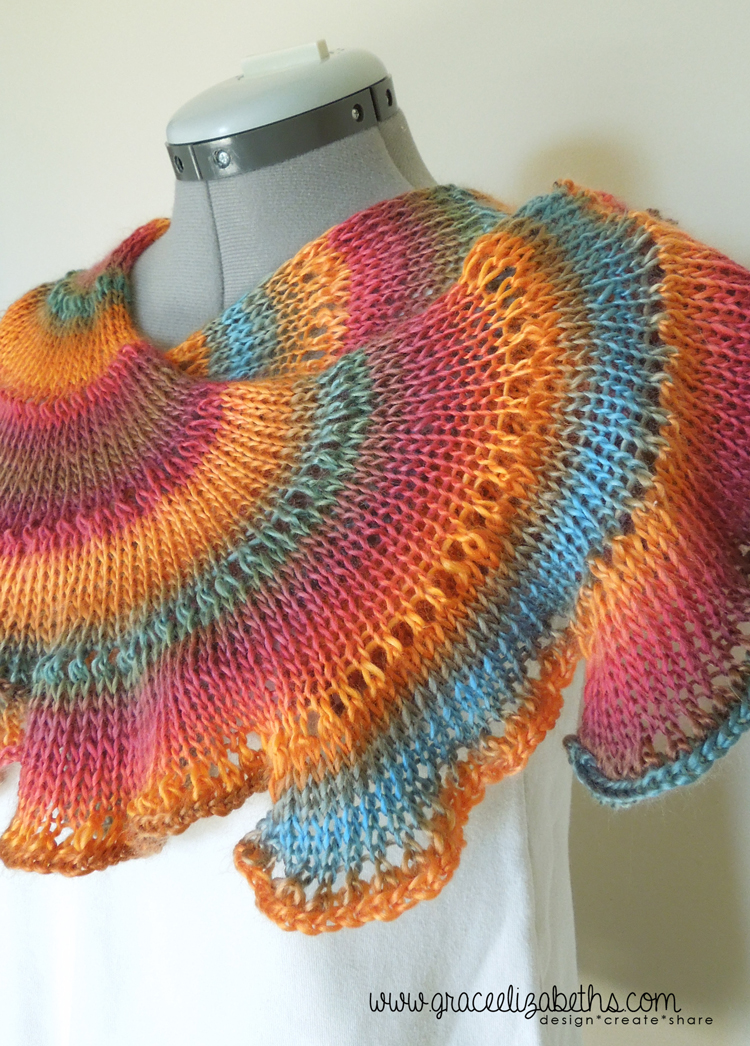 Now that I have this scarf done I am considering making one out of some stash yarn – oh what will it be?  …stay tuned!  Do you have a favorite scarf pattern?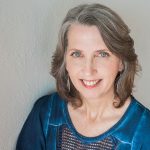 Entrepreneurship flows in Sonya's blood. Some businesses include an artistic rubber stamp manufacturing business, opening and running a bed & breakfast and having a fabric and yarn shop. As a serial entrepreneur she loves to mentor and coach small businesses. She misses farm life, loves to travel and enjoys her husband, children, their spouses and of course the grandkids.