Have your heard of Craftsy? It is an online education community where members can take classes on various crafts and hobbies from experts in the field. I just enrolled in my first sewing class and am so excited!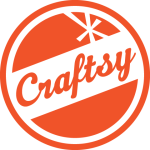 Most of what I know about sewing, I taught myself. That is due, largely in part, to being very stubborn growing up and alway wanting to do things my own way. My mom offered to teach me what she knows, but I had a hard time listening and taking criticism. Older and wiser, I am ready to listen and hungry for more!
I would consider myself a beginning seamstress. I've tackled a variety of projects, but what has piqued my interest lately is the notion of sewing clothing. Sure I made several 4-H projects by following the pattern instructions (or not – because they didn't always make sense!) But now I'm looking to do things the right way, the best way, the most professional way. And that is going to take professional instruction. Time for my first sewing class!
At Grace Elizabeth's you'll occasionally see affiliate links and banners in our blog posts. If you click a link and purchase something, a few pennies or dollars comes back to GE—helping us offer great content at no cost to you. We only promote products and services that we personally recommend and use ourselves. So click with confidence!
Craftsy classes come straight to you, wherever you are. They are delivered via videos that you can watch as many times as you need. The online interface also allows you to ask questions of the instructor and share your project with others.
For my first sewing class, I wanted a beginner level course with instructional content that would help me produce a finished product. I want to learn techniques, but I would become bored if they weren't being applied to a whole project. After looking through the extensive class list, I chose to enroll in the Sassy Library Blouse sewing class taught by Christine Haynes. The blouses are very flattering with a retro flair.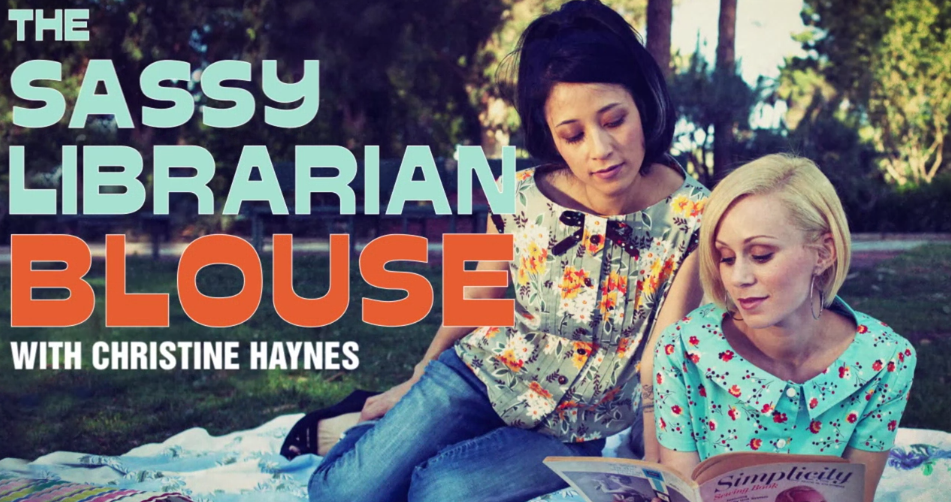 I will be making View 2 of the blouse. The sewing class goes over techniques including pleating, bias trimmed armholes, buttons, darts, relief pleats, and more. I'm excited to learn some new clothing techniques and apply them my own Sassy Librarian Blouse and projects in the future. My pattern is printed out, my fabric and notions purchased, and my spirits are high! I can't wait to dive into my first sewing class and make my Sassy Librarian Blouse.
I plan on sharing my finished Sassy Librarian Blouse with you as well as a personal review of the my first sewing class when I'm all finished.
Have you taken a Craftsy class? Are there any Craftsy classes that you would recommend to the beginning seamstress?
xoxo,
Alexandrea Nicole
Alex is a member of the GE Creative Team and is the eldest daughter within the trio. Her formal training is in education where she teaches Family & Consumer Science classes. The best part of teaching is and getting to use her passion for creativity everyday. Some of her favorites include sewing clothing, quilting, and scrapbooking.