Along with spring comes graduations.  We are always pleasantly surprised at the graduation announcements and reception invitations we receive each year.  Those joyful young children are now young men and women ready to embark on a new adventure. My how time flies. Now for some thoughts on graduate gifts.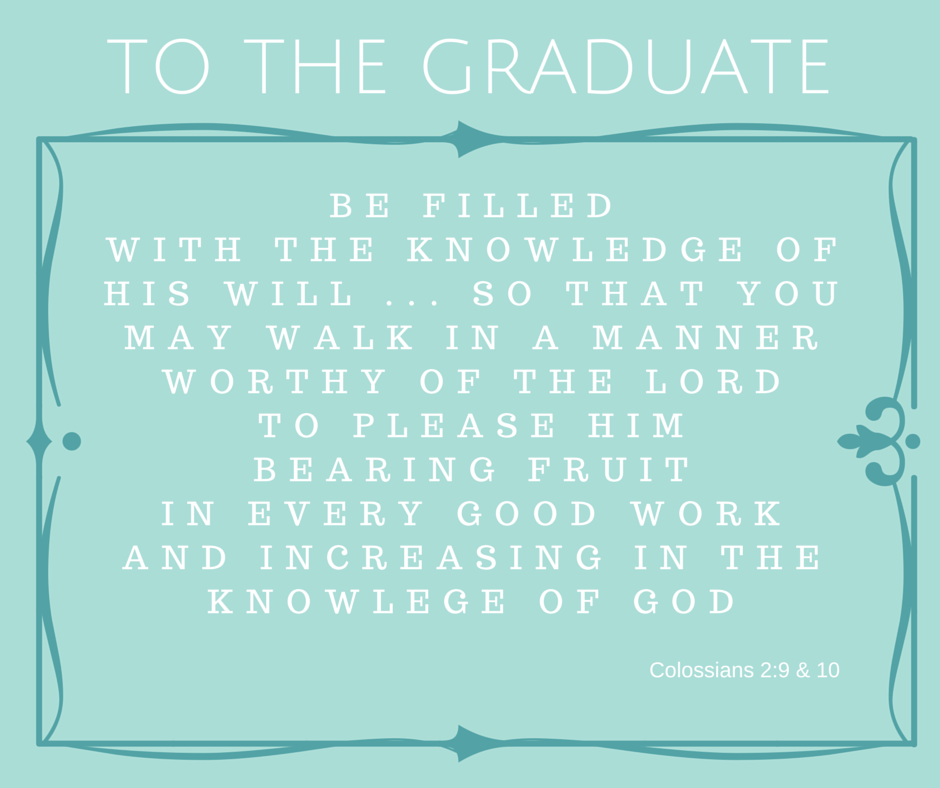 Here is a tried and true list of graduation gifts we have given over the years.  We like to give from the heart and that often means something handmade.  Now for those who are a bit harder to please, you can never go wrong in giving money!  Slipping a little cash in the package is always appreciated 🙂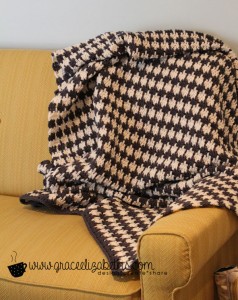 This blanket is an easy crochet pattern and nice to have for curling up with and reading a good textbook.
Click here to purchase pattern.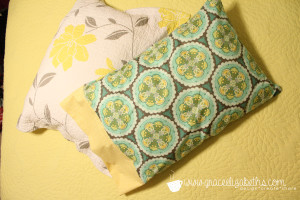 Pillowcase
Pick fun fabrics and sew up this easy pillowcase project.  Click here for step-by-step tutorial.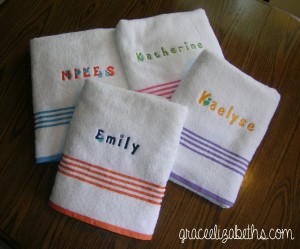 No more lost towels or washcloths.  This is a great idea for those going off to college.  If you don't have a sewing machine that embroideries – ask around or find a local embroidery shop.  This gift is always a favorite.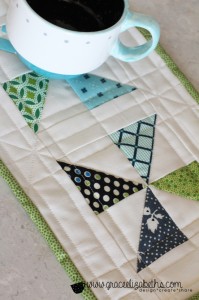 For those late night study sessions.  The mug rug adds the feel of home comfort and adds protection to those pricey textbooks that students tend to stack and put drinks on.  Click here for inspiration.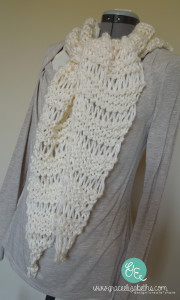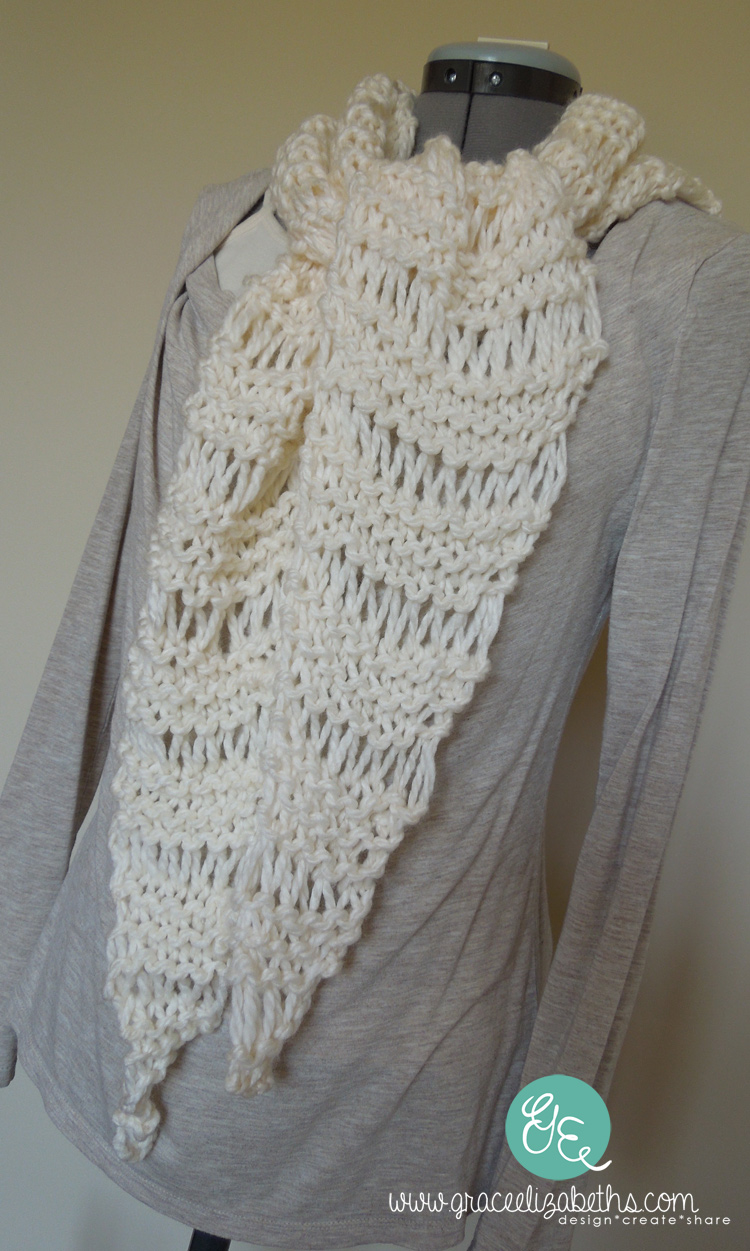 Easy -n- Quick Ladder Scarf 
Who doesn't like a scarf?  Knit this in a cotton/linen blend for warm seasons or bulky wool for cold seasons.  Your graduate will love a warm scarf for those brisk walks to class during the winter. Well maybe not if you attend college in the south.  But I don't know anything about that. Nebraska is COLD.
Click here to purchase pattern.
BONUS GIFT IDEA
$ Money $ is always a welcomed gift!
Patterns and finished items available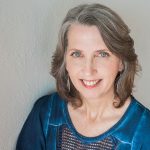 Entrepreneurship flows in Sonya's blood. Some businesses include an artistic rubber stamp manufacturing business, opening and running a bed & breakfast and having a fabric and yarn shop. As a serial entrepreneur she loves to mentor and coach small businesses. She misses farm life, loves to travel and enjoys her husband, children, their spouses and of course the grandkids.