I love bed linens – crisp and clean. The best is when you crawl into bed and they are nice and cool! I have been using this easy Hot Dog Style Pillowcase as a sewing project for my 9th grade classes. They make pj pants too, so it's a great combination. I always tell them they can take their pair of sewing projects to their next slumber party! The Hot Dog Style Pillowcase looks so nice and neat from the inside and outside with the French seams! Here's my Hot Dog Style Pillowcase Tutorial to show you how!
Supplies:
1/3 yard fabric for border
¾ yard fabric for main portion
spool of coordinating thread
Cut:
Border: From 1/3 yard a strip that is 10 ½ inches by 40 ½ inches
Body: From ¾ yard a strip that is 26 ½ inches by 40 ½ inches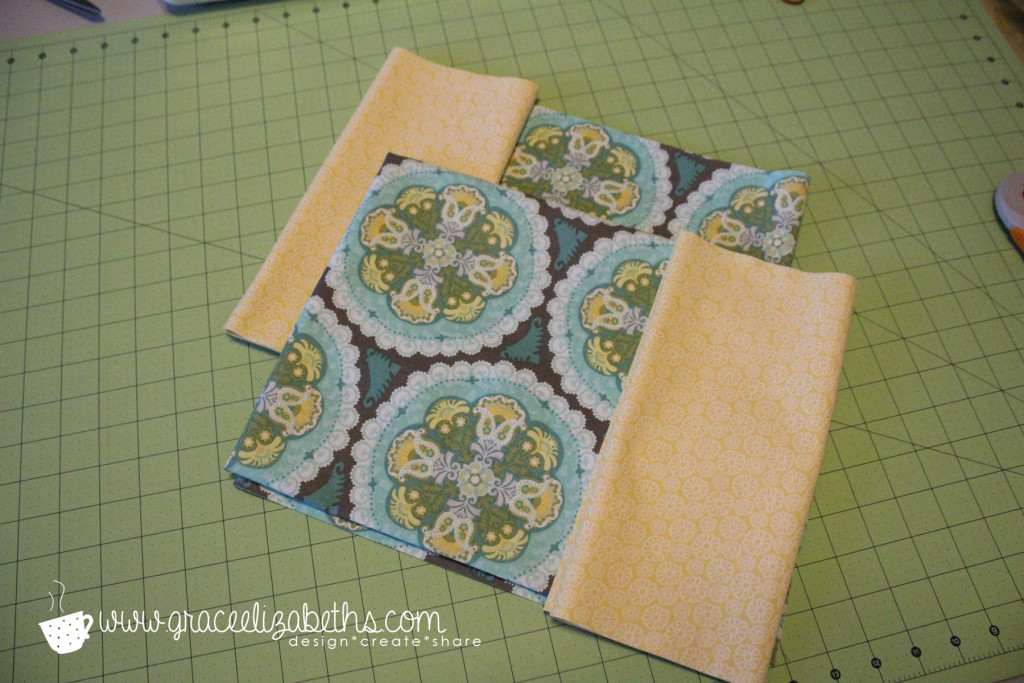 Hot Dog Bun
Lay the border of the pillow right side up. Take the body of the pillowcase and place it right side down on top of the border. Line up 40 ½ inches side and pin.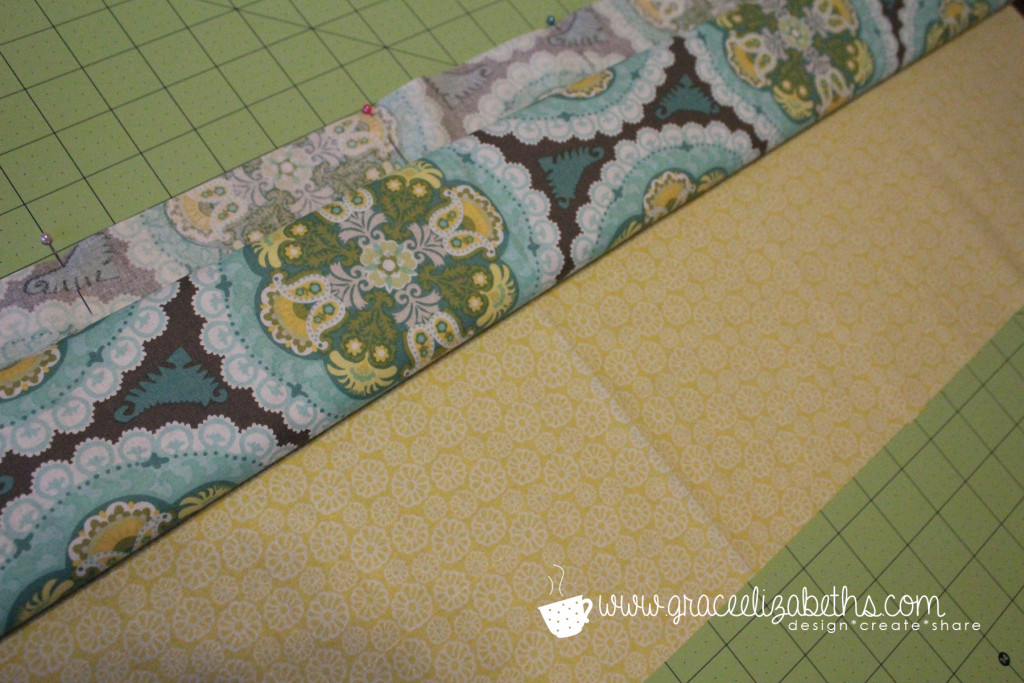 Carefully roll up the body portion of the pillowcase until you are a couple of inches from the side you have lined up and pinned. Make for certain that the border fabric does not roll up with the body of the pillow.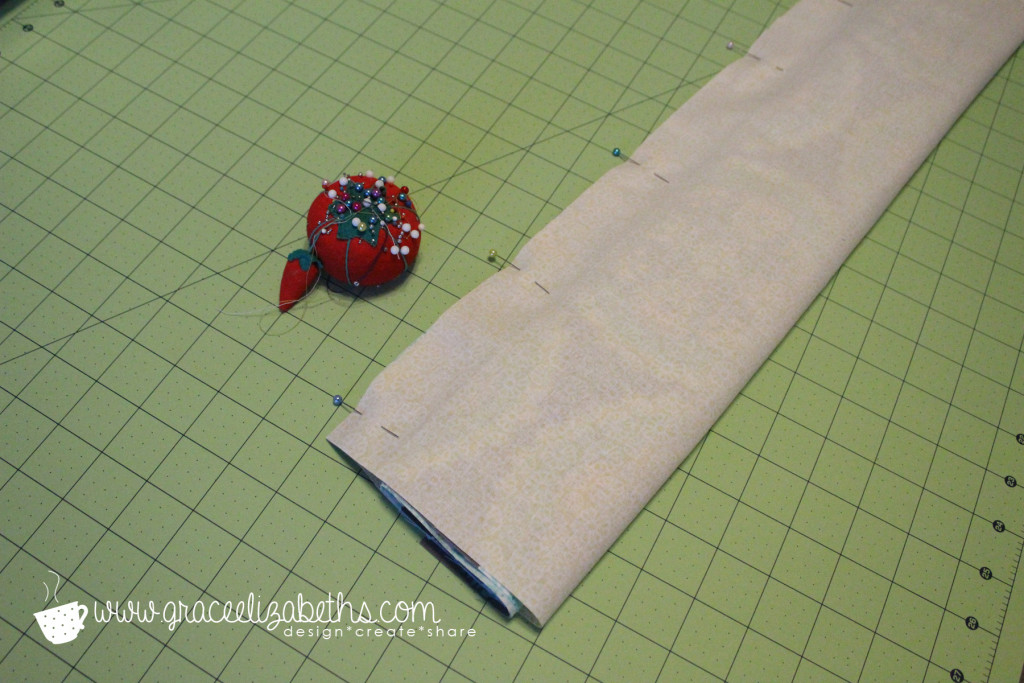 Take the other edge of the border and line it up with the pinned edge and add it to your fabric sandwich. You should three fabric edges in your pinned sandwich: a border fabric right side up, followed by a body fabric edge right side down, finished with the other edge of the border fabric right side down. The border fabric forms a "hot dog bun" around the rolled up body fabric. Sew along your pinned edge with a ¼ inch seam allowance.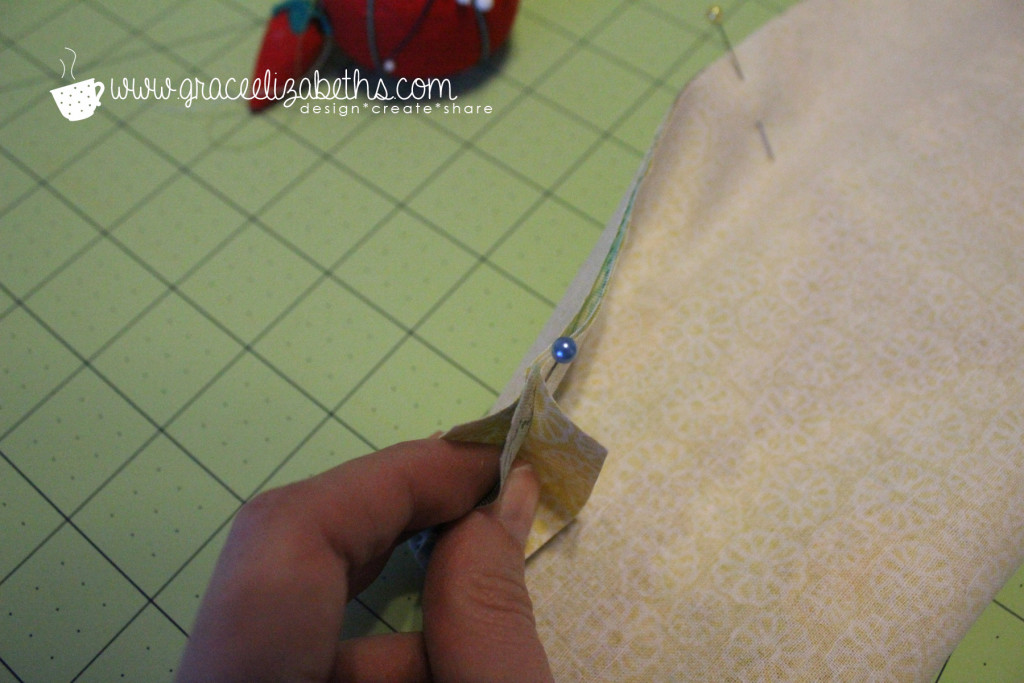 Roll back the border fabric while pulling the body fabric "hot dog" from either open end. The border fabric will be double sided with all seams hidden inside from view.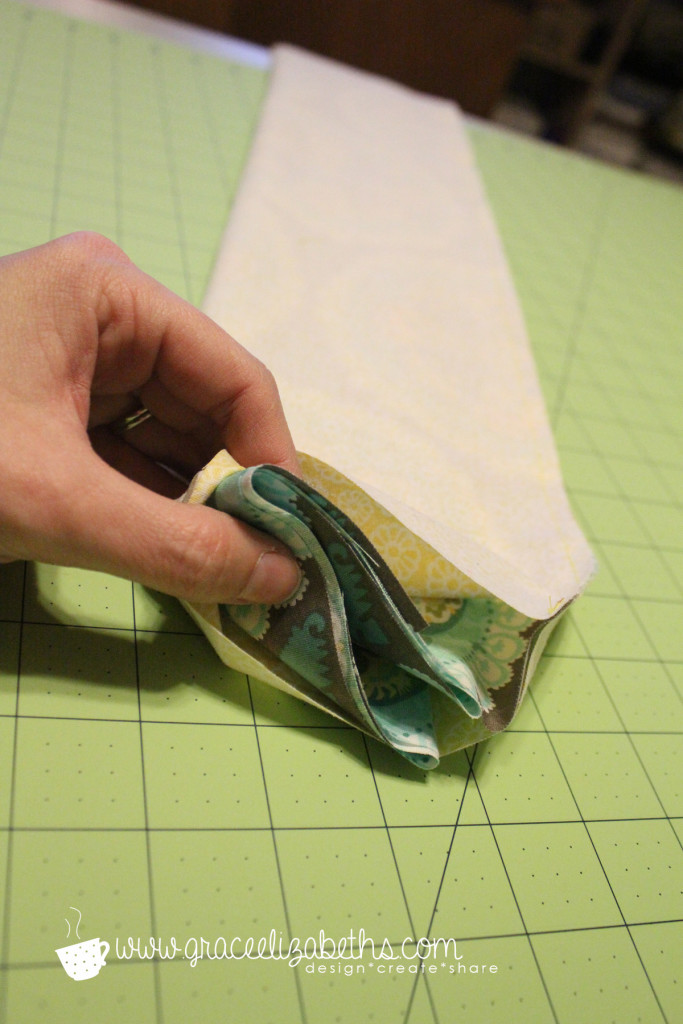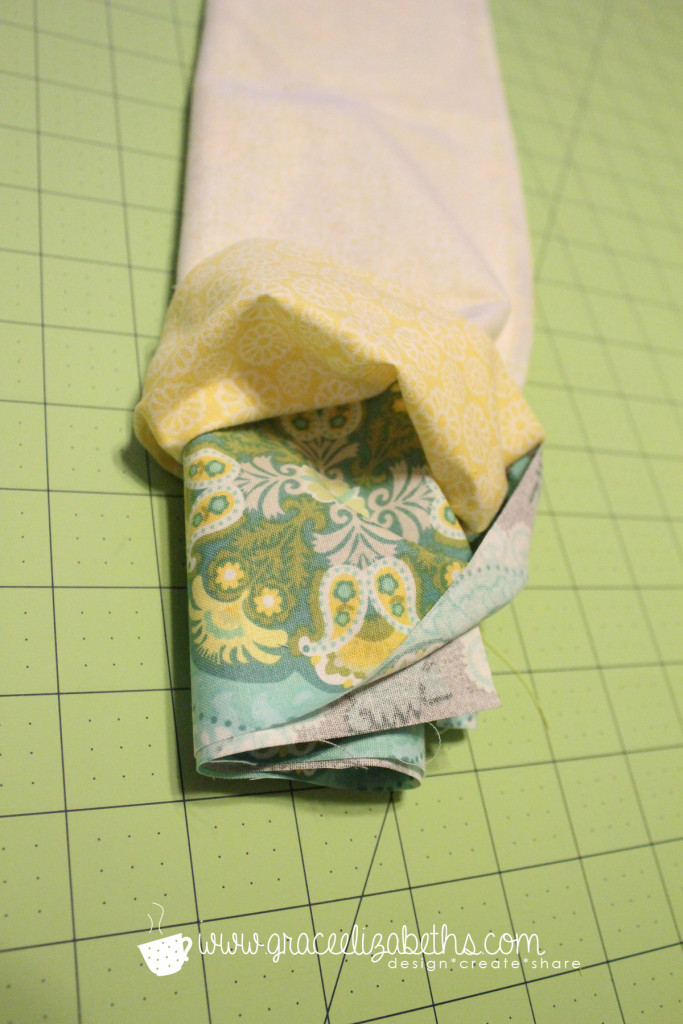 Iron border so fabric lays nice and flat.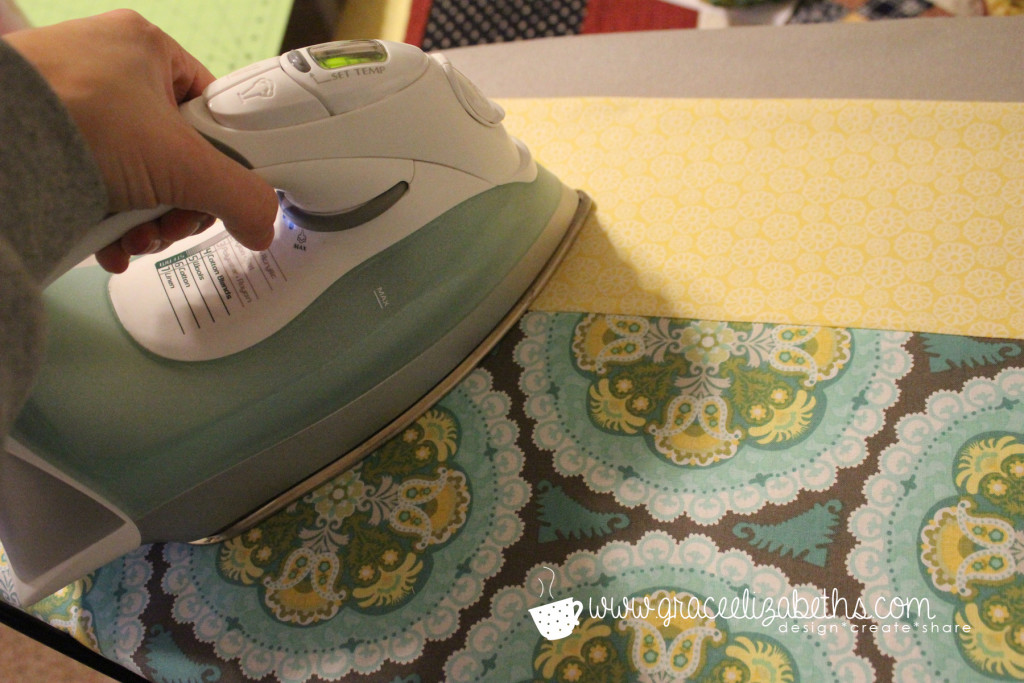 French Seams
Fold the fabric with ride sides out. Pin along the bottom and side making sure to line up the border seam. Sew with a ¼ inch seam allowance on both sides.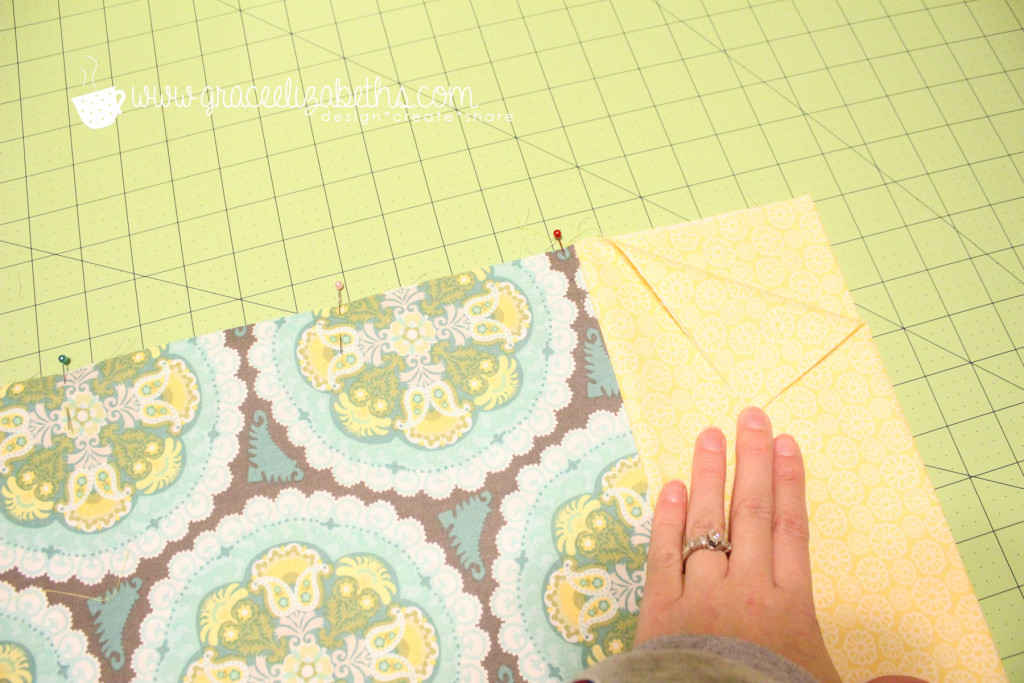 Trim then corner and turn right sides together. Iron the seams making sure the seam is pulled out as far as it can be. I accomplish this by rubbing it between my forefinger and thumb.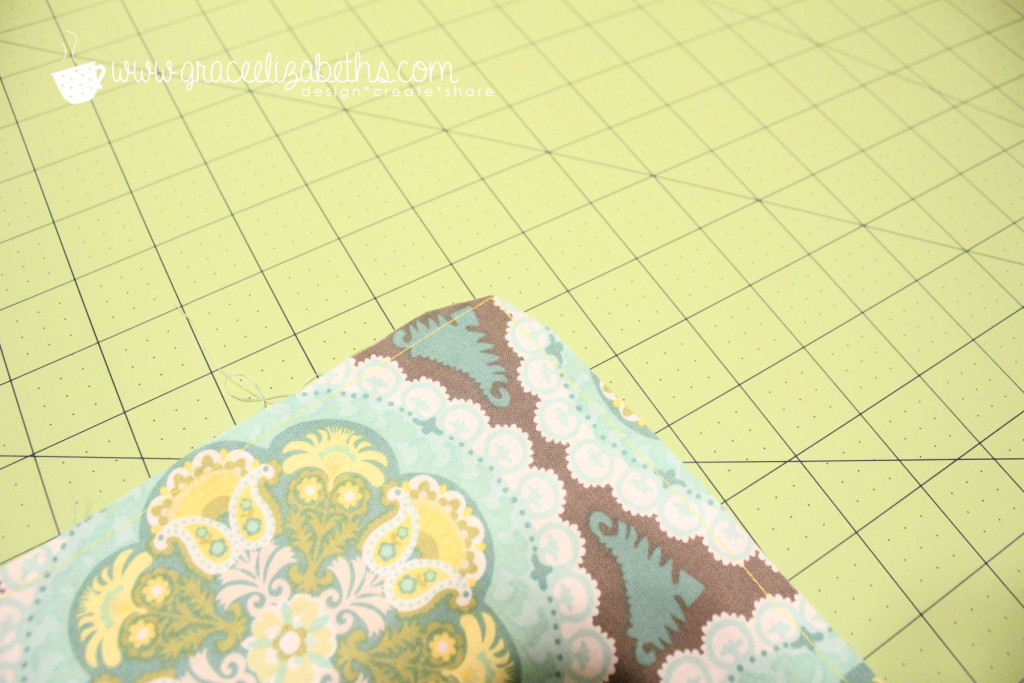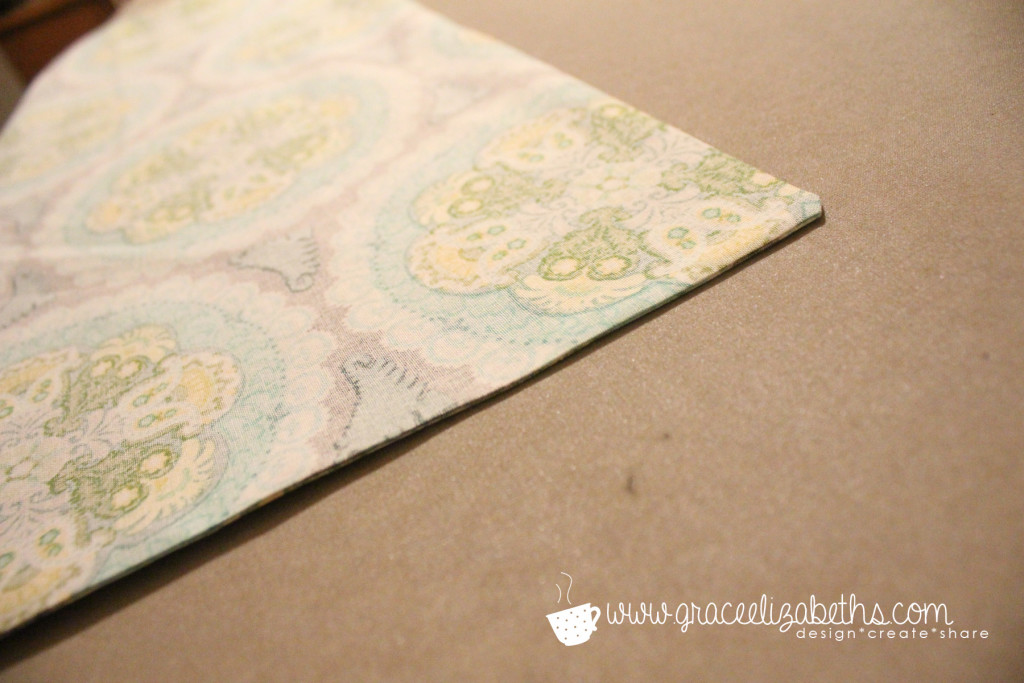 Sew again along the bottom and side seam. This time use a ½ inch seam to totally incase the previously sewing ¼ inch seam allowance completely.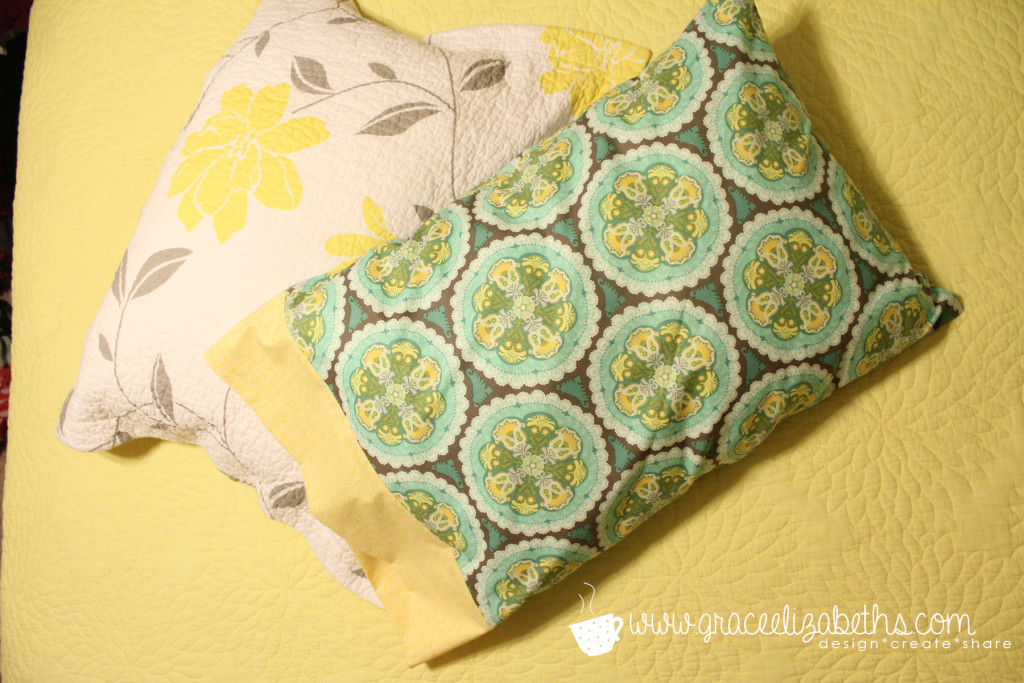 Clip threads, turn rights sides out, and iron one final time. Your hot dog style pillowcase is finished! I hope this works as great for you as it does for me!
xoxo,
Alexandrea Nicole
Alex is a member of the GE Creative Team and is the eldest daughter within the trio. Her formal training is in education where she teaches Family & Consumer Science classes. The best part of teaching is and getting to use her passion for creativity everyday. Some of her favorites include sewing clothing, quilting, and scrapbooking.