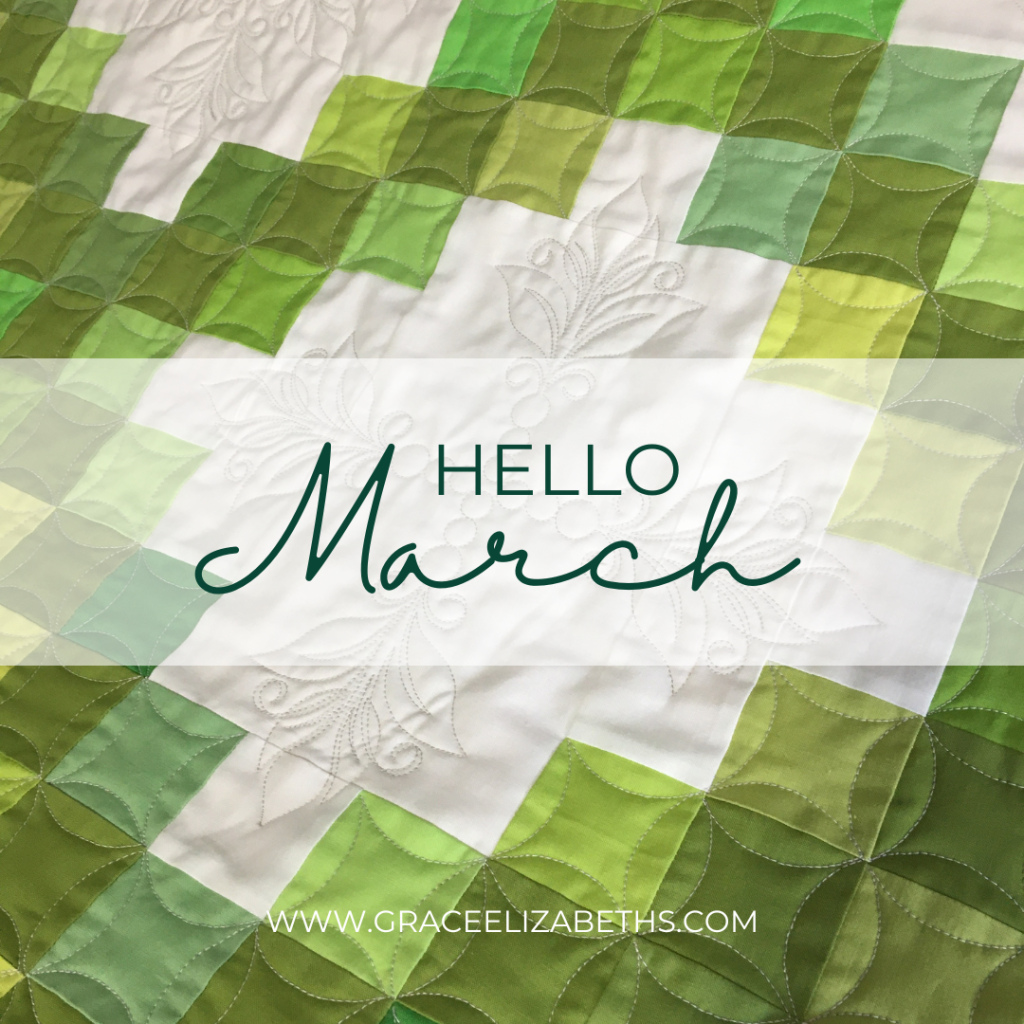 Longarm Quilting in March – A Month of Celebration: National Quilter's Day, St Patrick's Day, Family Birthdays – Oh my. March is a busy month in our family.  My dad turned 85 on March 1st (which is also Nebraska's Birthday), My mom will be 81 on the 17th, yes a St Patrick' Day baby. She embraced green and 4 leaf clovers for her special day. March is also National Quilting Month with National Quilting day coming up on Saturday, March 18th. 
What quilting adventures have you been on these past few months? I've had a great balance of client quilts and personal quilts. Unfortunately I haven't been very good about sharing. On the home front, you know the story – the cobblers kids have no shoes? Well, the quilter's beds have no quilts, ha ha. I'm trying to rectify this and have begun to quilt for my beds. I'm 2 down and 2 to go. I'll share them next email, but today let me show you a few of my client quilts. It is always such a joy to see what others are doing.
Quilts Gallery
String Quilt
Edge-2-Edge Design: Rainbow Hearts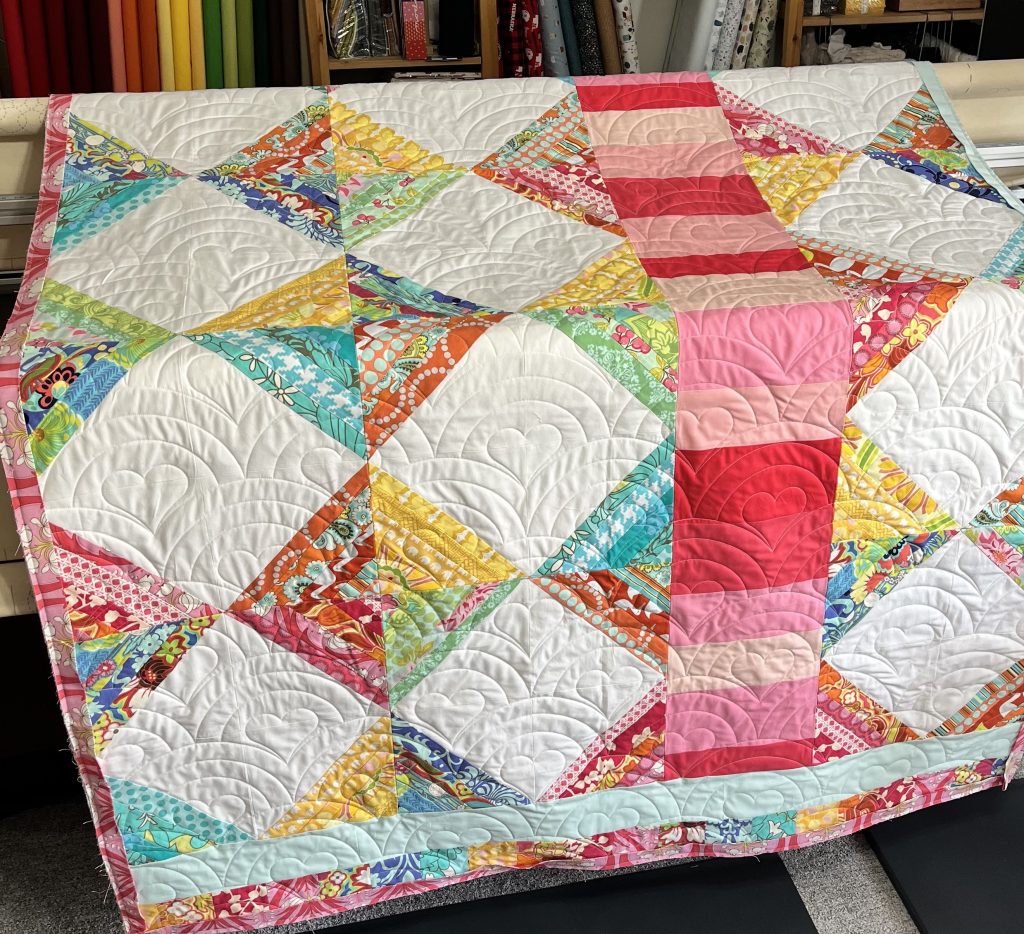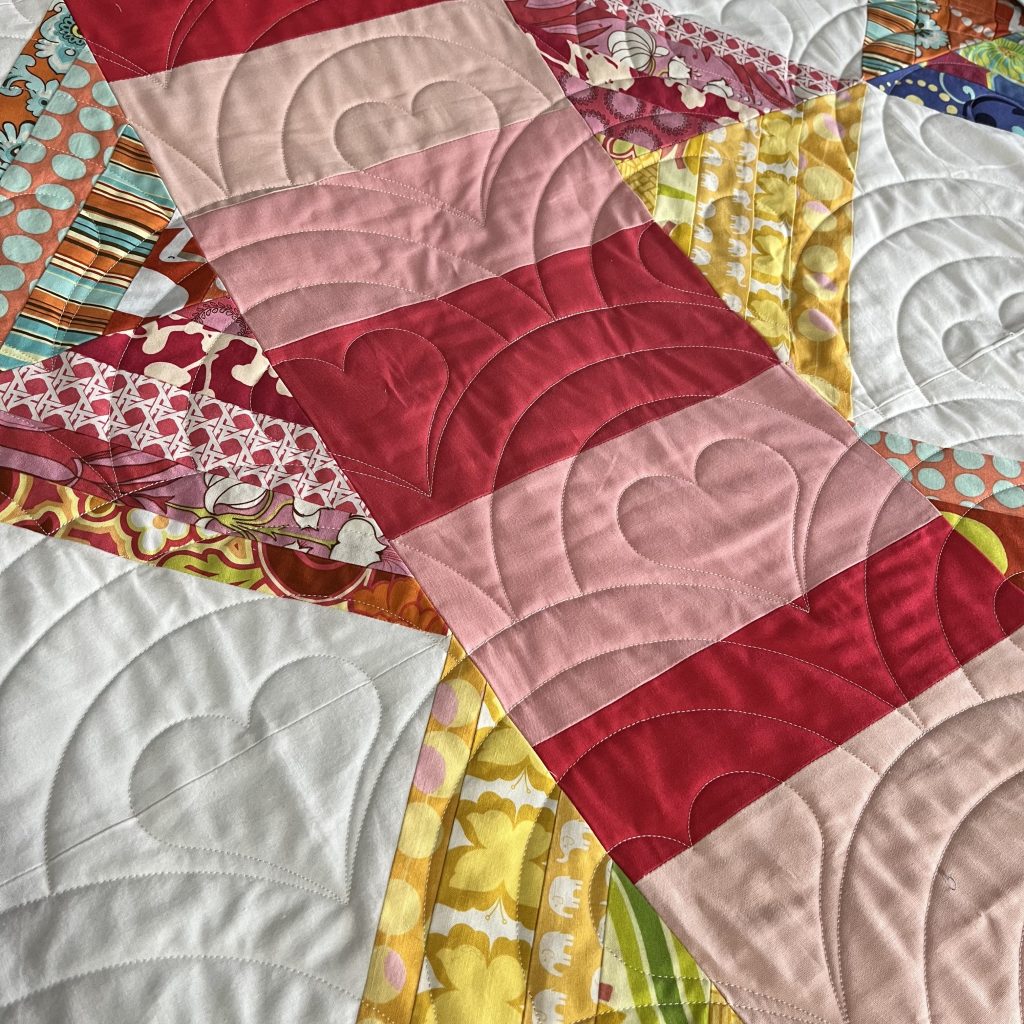 Butterfly Quilt
Edge-2-Edge Design: Calder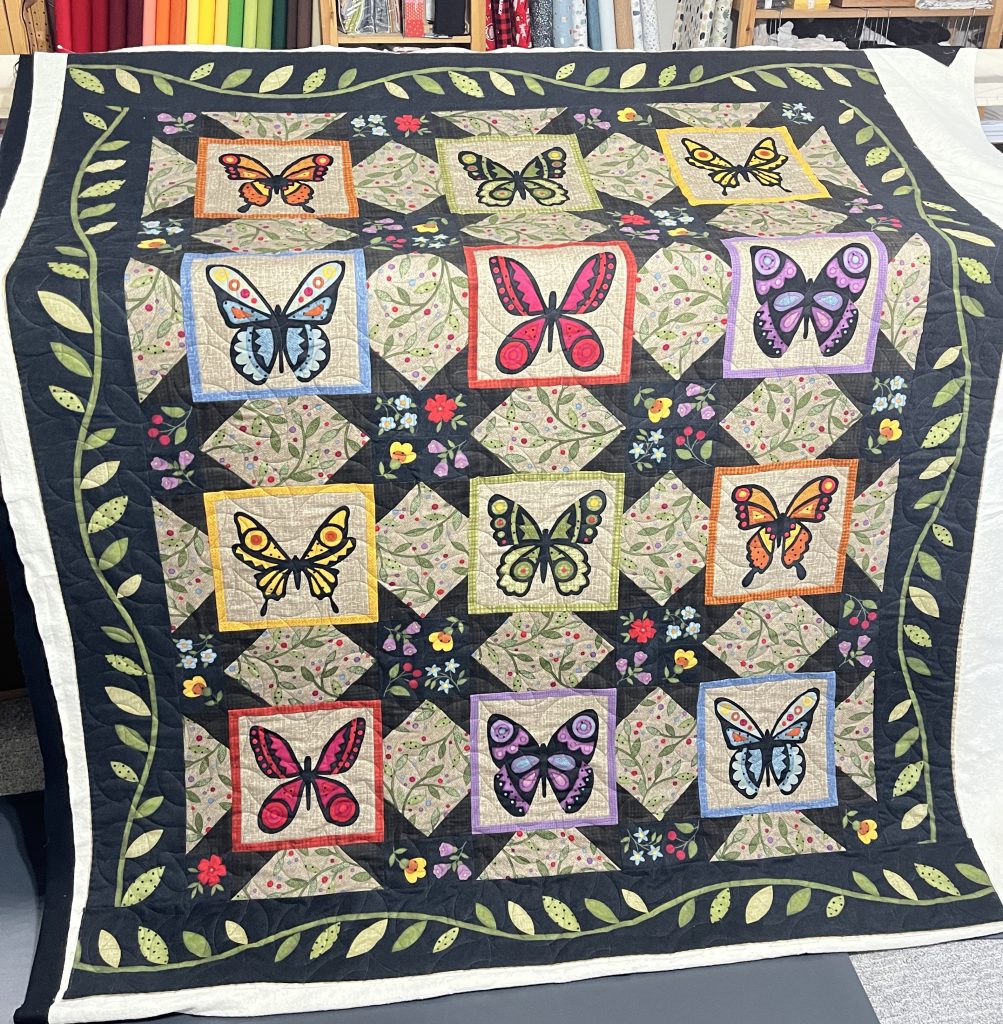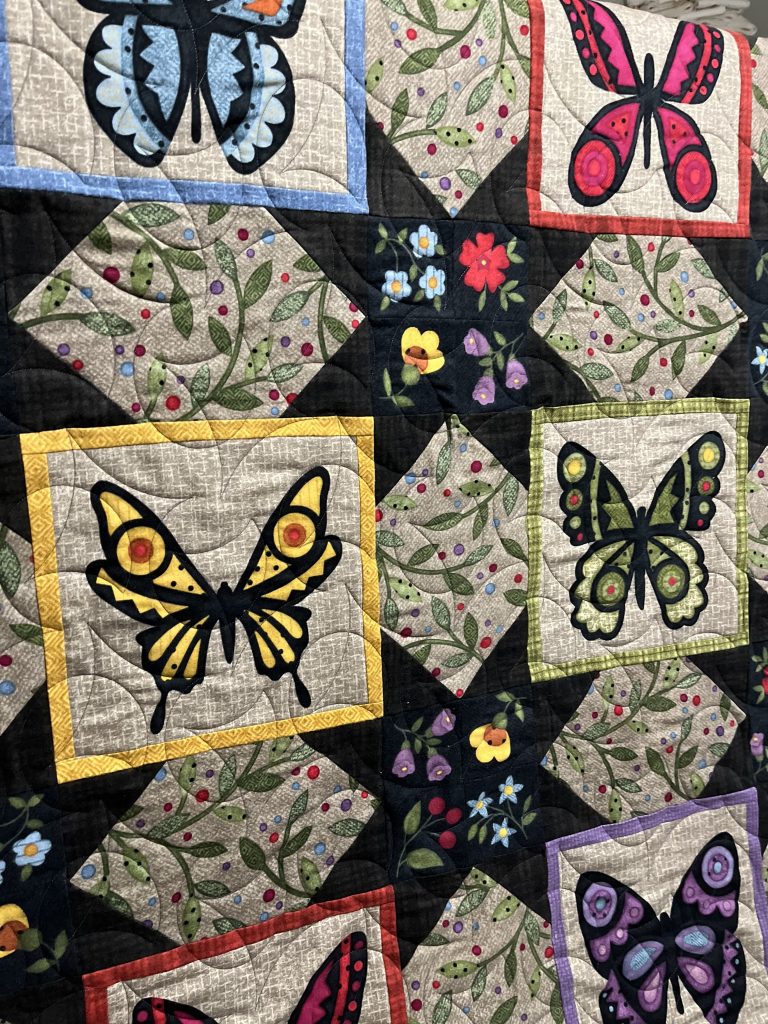 Chevron Quilt
Edge-2-Edge Design: Diagonal Plaid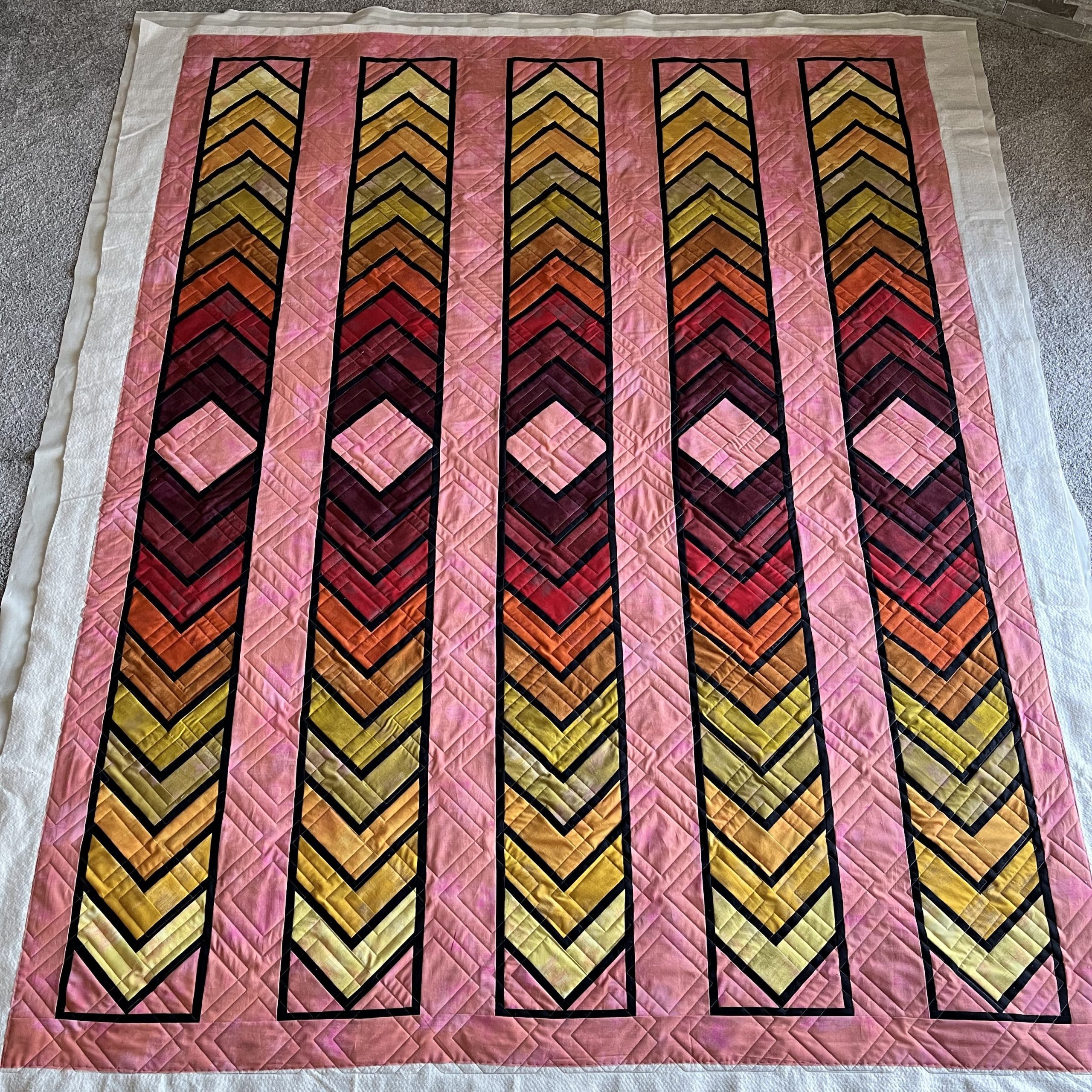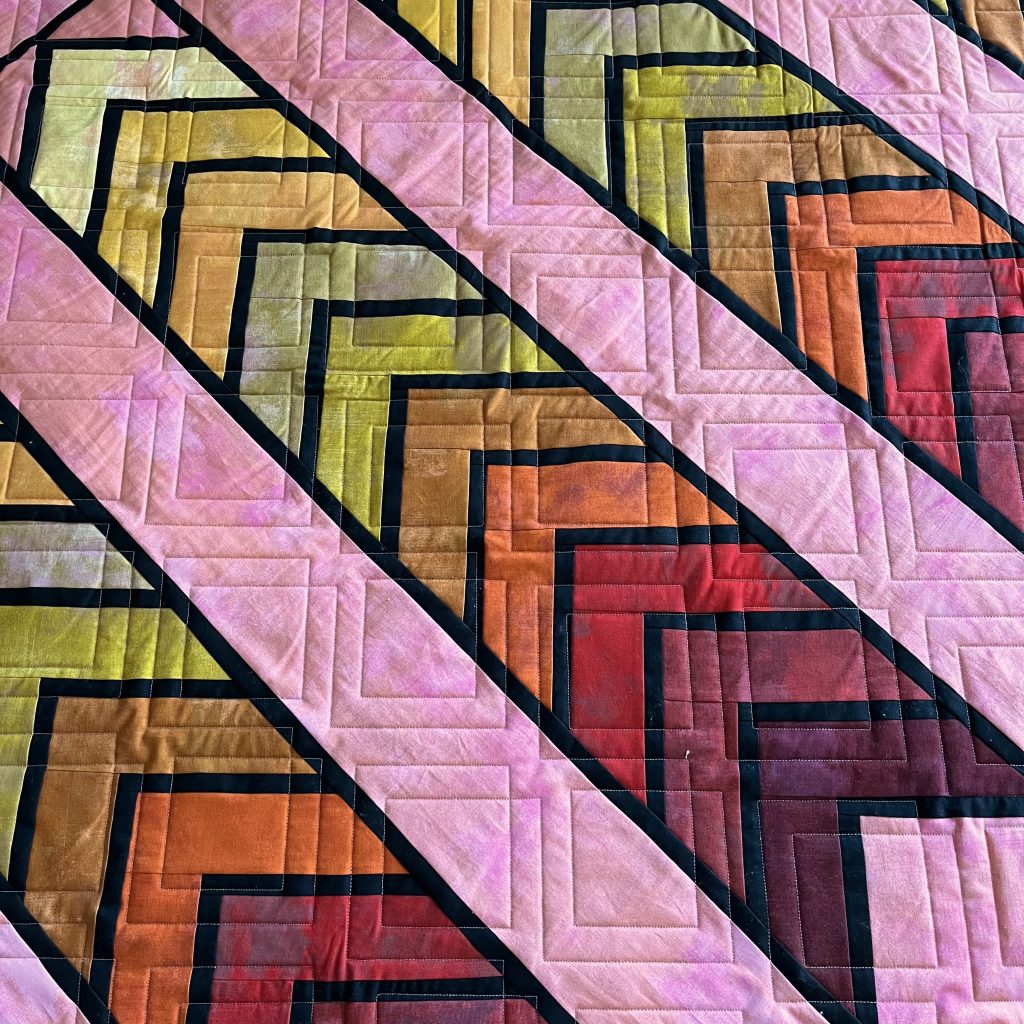 Luck of the Irish Quilt – Longarm Quilting in March
Longarm Design: Ruler work and Digital Design
This next quilt I personally made using Moda's Bella Green Solids bundle. I had made this for my mom a few years ago so you may have seen the pictures before. In fact, I had enough fabric from the bundle to make 2 throw quilts.