Are you ready for a quick project? Do you want something cute to help you get organized? These little petit four baskets are just the ticket. They are great for storage and organizing. Plus, they are perfect for gift giving! Take an afternoon and make up a few of these and you have gifts in waiting or start using them to get yourself organized.
Petit Four Baskets is a pattern from byAnnie. It's a great introductory pattern to learn how to incorporate Soft and Stable into a project. Before my first time using Soft and Stable I have to admit, I didn't see what the fuss was all about concerning this – foam stabilizer. It seamed a bit extreme. Well, I quickly turned into a fan! You will love how Soft and Stable gives your project perfect structure and form. No more floppy sides risking the contents from escaping the basket.
ByAnnie's Soft and Stable® is a product which was developed to use in place of batting or other stabilizers in purses, bags, totes and more.
Why use ByAnnie's Soft and Stable®?
~ Great lasting body and stability  ~ Lightweight ~ Maintains shape ~ Gives a professional finish to your project ~ Easy to sew ~ Fabric can be quilted to ByAnnie's Soft and Stable® or just sewn around the edges of the pieces — no need to quilt every 2 to 4″ as with batting ~ Soft and comfortable ~ Washer and dryer safe.
Would you like to try your hand at Petit Four Baskets?
We have stocked finishing kits to introduce you to this wonderful stabilizer.
The kit includes the following:
Petit Four Baskets full-color high-quality printed pattern
ByAnnie's Soft and Stable to make one basket.
Access to free Add-on Video
*Does not include fabric. – however…check out our special listed below.**
For one basket, use one 10" x 11″ rectangles of Soft and Stable and two 10″ x 10″ fabrics (or scraps from your stash) to make each charming little 2½"H x 5"W x 4"D basket. Quick to make and perfect for gifts, the baskets will hold all kinds of small treasures.

**Order your Kit by Saturday, May 15, 2021 and we will include 2 -10″ x 10″ squares from Carolyn Friedlander's Gleaned collection free!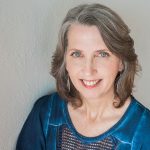 Entrepreneurship flows in Sonya's blood. Some businesses include an artistic rubber stamp manufacturing business, opening and running a bed & breakfast and having a fabric and yarn shop. As a serial entrepreneur she loves to mentor and coach small businesses. She misses farm life, loves to travel and enjoys her husband, children, their spouses and of course the grandkids.