My husband and I moved into our current apartment about a year and a half ago. It's a cozy, two bedroom with enough space to cram 15 teenagers into our living room for summer Bible study. Maybe not comfortably, but we make it work! Out of the three places we have lived since we married, it's the first place that truly feels like home. However, we are beginning to run into a space problem. Actually, let me rephrase that… we have run into an organizational problem. I have this dream to turn our second bedroom into a cozy guest room AND home office/ craft room until we have children. As of now overnight guests have the honor of sleeping on a thin air mattress in a room full of clutter. It might take me a full year (or more) to get this 100 sq. ft. room looking the way I want. I am just as curious as you to know how I am going to transform this space into an inspirational room!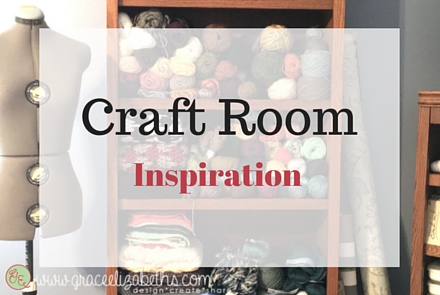 I know what I want to use the space for… but where do I start? Pinterest! Where else?! I hopped on Pinterest for some inspiration and organization tips. I started a new board to pin any and all ideas that might spark a plan for my small space. I have so many plans for this room my biggest challenge is going to be choosing where to start! As you can see, I have quite a bit of work to do.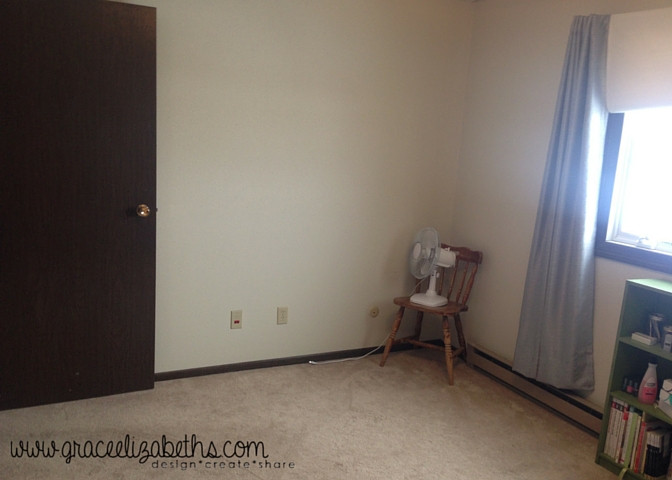 I may have picked up the floor before taking these pictures… I wasn't ready to be THAT real yet! And just wait until you see the signature of our entire apartment: HUGE closet doors. They are a bit too big for my taste, but the closet spans the entire wall length which is great for storage.
My point is that I need LOTS of help! Many of us dream of having an entire room to store all of our crafts whether it be fabric, yarn, or just about any creative outlet. However, I'm sure most of you, like me, don't have a full room available. So let's get to pinning together and make our dreams of useful dual space rooms into reality on a community board dedicated to the small spaces we want to transform. Be sure to join our community board by clicking the photo below and follow the instructions in the board description!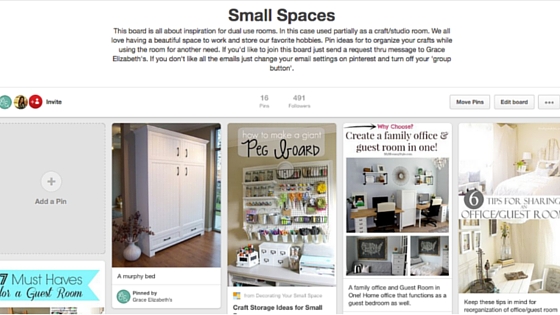 Mackenzie is a member of the GE Creative Team and is the youngest of the trio of sisters. As a recent graduate in Family Studies, she uses her degree as the wife of a youth pastor and mentors teen girls. She's a Nebraska girl living through North Dakota winters mostly by crocheting and sipping chai tea.