Have you been invited to a baby shower?  Or maybe your niece has just announced that she is expecting a sweet bundle of joy! Immediately your mind jumps to the gift.  Oh, you want to give something special.  If you are like me you want to give something thoughtful, personal and "handmade."  How about a crochet blanket? I know, I know, that seams like a major project and who has time to make a whole blanket, right?  Read on and let me show you how.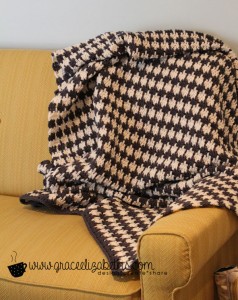 One of Grace Elizabeth's most popular patterns is the Houndstooth Blanket Pattern because of its modern twist to the houndstooth design. It is crocheted using worsted weight yarn and measures approximately 43″ x 63″ (109cm x 160cm). Several people have asked for a baby sized version.  Of course you could adjust the blanket size simply by reducing the pattern repeat, but I wanted to make it even easier.  I have created a new pattern for baby using super bulky yarn.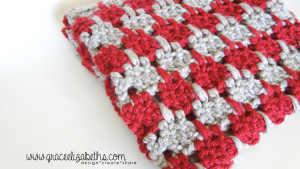 Why hadn't I thought of this earlier? This Baby Houndstooth Blanket is gorgeous, cuddly and best of all a quick project because of the super bulky yarn. The pattern includes instructions for two sizes. The large size is perfect for the crib or tummy time. The small size is great for traveling. Either size could be used for photo shoots.   🙂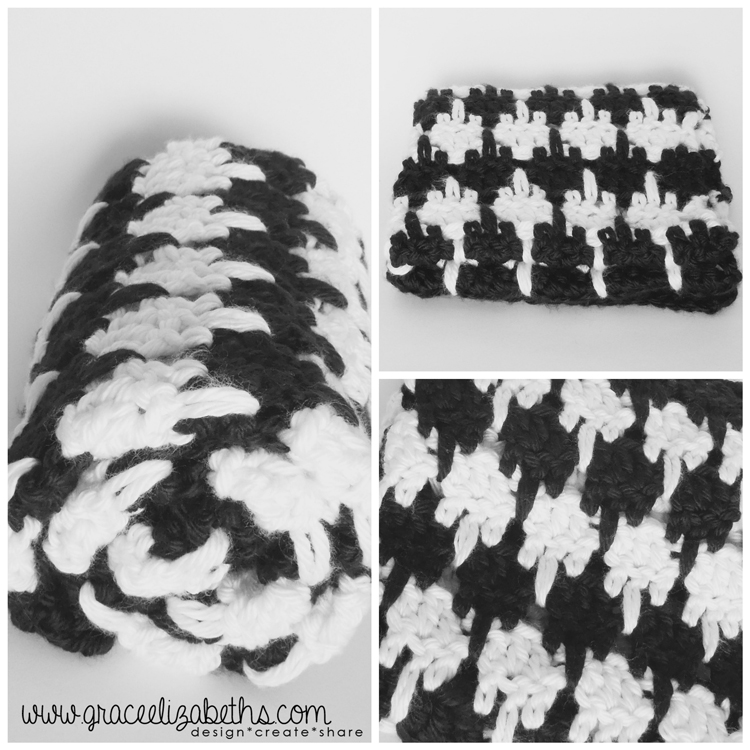 Yes – this new blanket pattern is the ticket! It is so easy, you can crochet a beautiful blanket in a weekend. Purchase your copy shop HERE. Have fun experimenting with colors. My favorite remains to be black and white but there are so many possibilities.
WANT MORE CROCHET & KNITTING CONTENT?
Subscribe and receive the latest educational posts & freebies right in your inbox!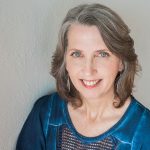 Entrepreneurship flows in Sonya's blood. Some businesses include an artistic rubber stamp manufacturing business, opening and running a bed & breakfast and having a fabric and yarn shop. As a serial entrepreneur she loves to mentor and coach small businesses. She misses farm life, loves to travel and enjoys her husband, children, their spouses and of course the grandkids.