Do you have a little down-time this weekend?  Maybe you're looking for a knitting project to do in the evenings?  You will love this easy no-nonsense sweater pattern. Let me tell you about my experience so you can get started as soon as you can get your hands on the materials needed.
Easy No-Nonsense Sweater Project Profile
Some of the links found in this article are "affiliate links." This means if you click on the link and purchase the item, we will receive an small commission. There is no cost to you. We only recommend products or services we use personally and believe will add value to our readers.
Needle Craft: Knitting
Yarn weight: Worsted Weight (4)
Gauge for Pattern: 16 sts / 23 rows = 4" (10cm)
Yardage: 900 – 1550 yards (823 – 1417 m)
Needles: 1 circular US 7 (4.5mm) & 2 circular US 8 (5.00mm) or sizes to reach gauge
I was drawn to this pattern because, at a glance, it looked easy and quick. Let me tell you why I was looking for an easy pattern. I had just finished knitting a pair of socks using tiny sock yarn and toothpicks as needles.  Ok, I didn't use toothpicks.  I used double pointed needles size 0.  The point is, everything was little and I needed a change.  Can you relate?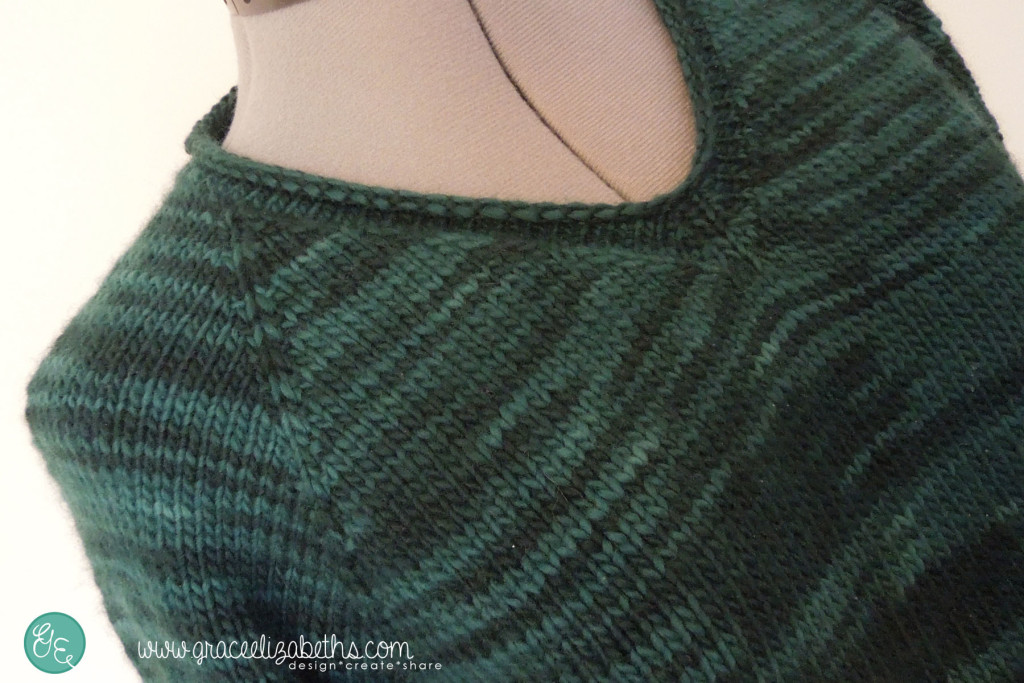 Back to the pattern by Heidi Kirrmaier titled "Simple Summer Tweed Top Down V-neck."  Don't let the title fool you. If you want to make a summer sweater, that's great, but you can easily make a winter sweater out of this pattern simply by switching-up the yarn fiber like I did. Additional details of the pattern that may convince you to try it are as follows…
Alternative instructions to make a cowl neck instead of a v-neck.
Rolled edge finishing – this caught my eye because I knew the rolled edge would be quicker to knit than a ribbed stitch edge. Quick is good.
No seams – seams take time.
This easy no-nonsense sweater pattern is a basic top-down raglan pullover. It has a great size range for both men and women from XS to XXXL. Make sure you read through the pattern before you start. The instructions alert you (highlighted with asterisks and bold lettering) about three different areas of shaping that happen simultaneously but not at the same rate. Don't let this scare you. Just keep good notes and you will do fine.
Another heads-up would be in regard to the needles you will be using. The instructions suggest 2 circular needles size 8.  You only need 1 circular needle for the yoke and body but you will need 2 for the sleeves. I personally decided to use double pointed needles (dpn) for the sleeves simply because I didn't have 2 circular needles size 8.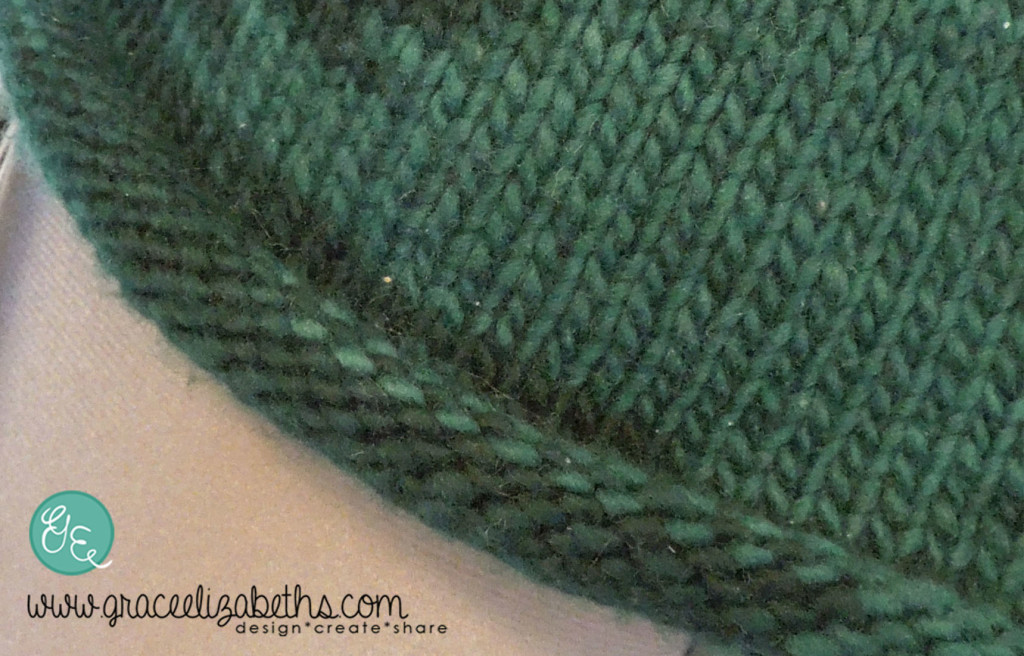 For the bind off, I chose a sewn bind off using a tapestry needle. This bind off is stretchy and finishes off the rolled sweater hem nicely.  If you are unfamiliar with a sewn bind off, click here to view a tutorial to assist you.
I love my finished sweater.  The luxurious single-ply merino yarn (Preciosa Tonal) by Knit Picks is, as they describe it, ridiculously squishy and soft. I used 2 + hanks for the project. Looking back I wish I would have made the body a bit longer. Since it doesn't have ribbing on the bottom, it doesn't hug my body and tends to show my skin a bit much when I bend over or reach for something. I highly recommend this pattern and yarn if you are looking for a quick knit sweater.  Make one for yourself and a friend.
I would love to hear from you if you make this sweater.  Like us on Facebook and post a picture of your finished sweater.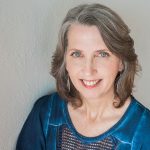 Entrepreneurship flows in Sonya's blood. Some businesses include an artistic rubber stamp manufacturing business, opening and running a bed & breakfast and having a fabric and yarn shop. As a serial entrepreneur she loves to mentor and coach small businesses. She misses farm life, loves to travel and enjoys her husband, children, their spouses and of course the grandkids.