Is it a scarf or a shawl, a wrap?  Well that all depends on the maker. Regardless, all your friends will envy you for this beautiful scarf and wish it was in their wardrobe.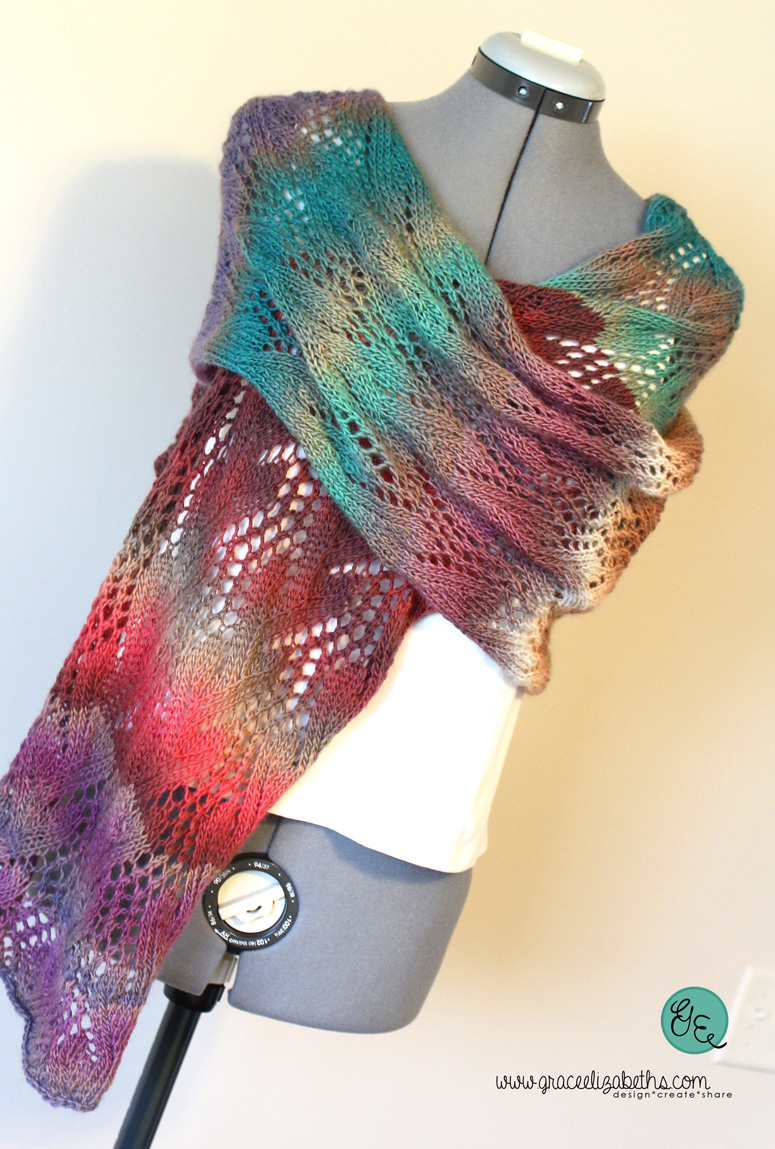 The trailing vine lace stitch is a beautiful stitch and I was anxious to use it in a project. Here you see three vines simultaneously climbing together to form an extra wide scarf. Because of the fine weight yarn used, it could be styled like a scarf; however, it really shines if used as a shawl. The colorway used in the sample shown is delightful! It is Mini Mochi by Crystal Palace Yarns.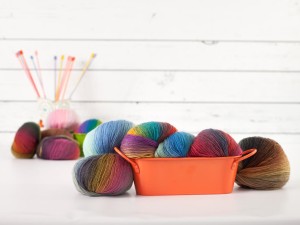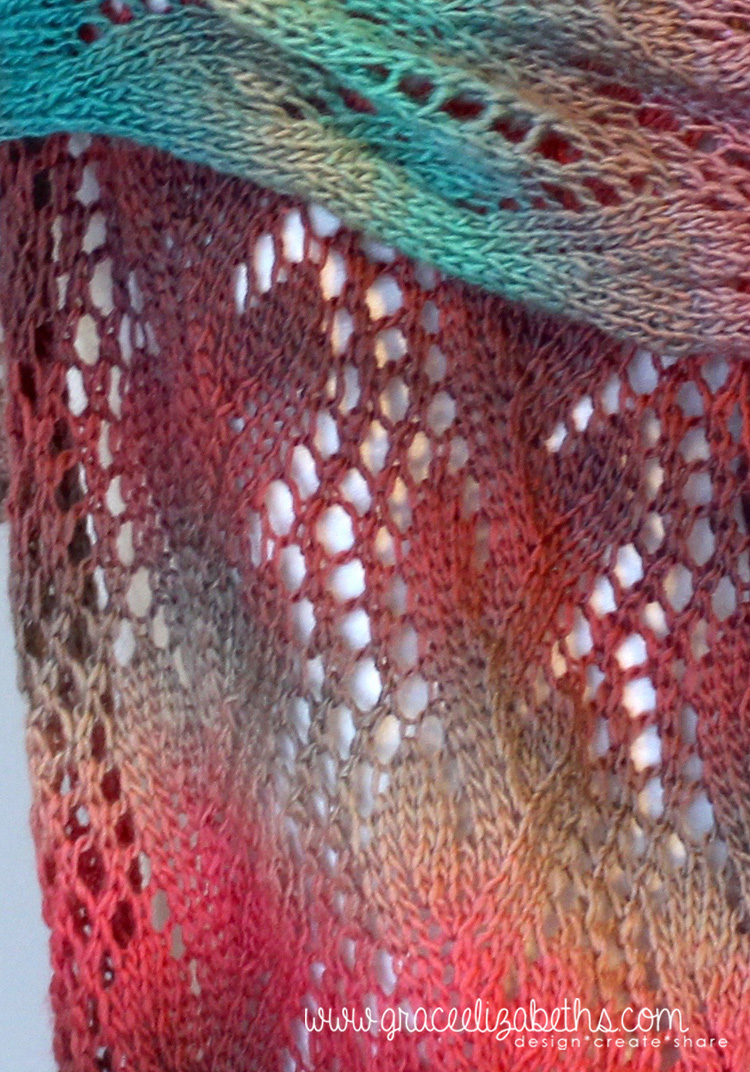 This project was designed for the person aspiring to knit lace but not willing to tackle a complicated lace shawl pattern, yet. As with many of my designs you can make variations based on your needs or desires. You can make the scarf shorter simply by repeating the lace vine pattern fewer times. Also, don't get too concerned about the gauge. As long as it creates an airy fabric, you are good to go!
If you are interested in the pattern, it is available in  Grace Elizabeth's Etsy Shop.  Enjoy and Happy knitting!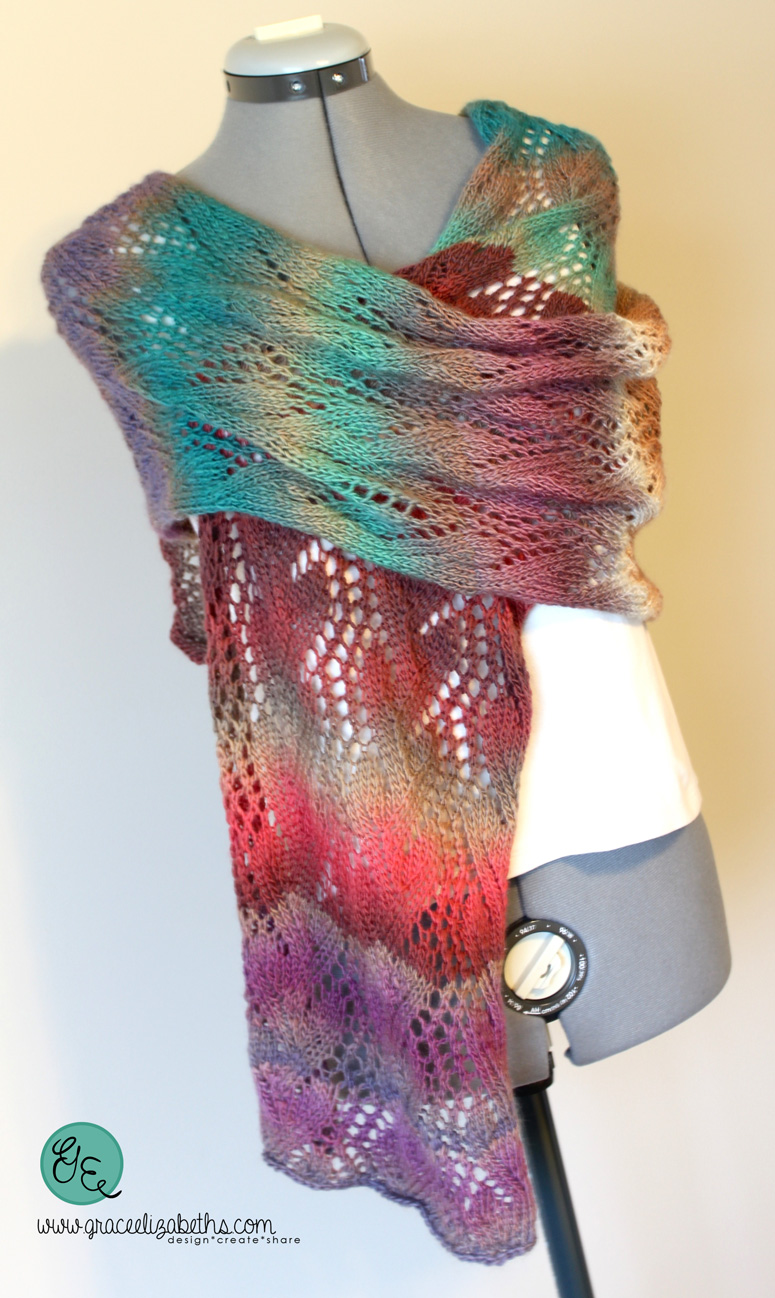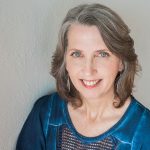 Entrepreneurship flows in Sonya's blood. Some businesses include an artistic rubber stamp manufacturing business, opening and running a bed & breakfast and having a fabric and yarn shop. As a serial entrepreneur she loves to mentor and coach small businesses. She misses farm life, loves to travel and enjoys her husband, children, their spouses and of course the grandkids.