You may remember a previous post Finding an Attractive Modern Block to Update an Old Standard and my dilemma of wanting to make a modern wedding ring quilt. My choices were narrowed down to three…and now I've finally settle on one!
Jump Rings Quilt

After further reviewing my criteria, I think the Jump Rings Quilt is the best fit for my modern block version of the wedding ring quilt. I'm always curious at how people arrive at their creative ideas, so I thought I would show you a little bit of my creative process. Below you can see some of my reasoning for my decision:
Modern Wedding Ring Quilt Criteria
1. A quilt block with minimal piecing
The assembly of each piece is so easy! The construction is very basic – snowballing corners and adding borders to each central block.
2. Ring Design
I think this one is pretty obvious! 
3. Showcases fabric choices
Because each ring is made out of a single fabric it really stands out. I choose to use jelly rolls, so all of my fabrics coordinated. I choose fabrics from two Free Spirit jellies: Heather Bailey's Up Parasol and Joel Dewberry's Notting Hill. Gorgeous!
4. Modern flair
I like the angled inside and outside corners that resulted from the snowball assembly. The blocks have very clean lines and the shape and fabric is really what stands out!
I was just so excited to get started on this quilt that I jumped right in. I found this great tutorial by Missouri Star Quilt Company on how to piece this modern block together quick.
I'm making 36  of my modern blocks and will assemble them as a 6×6 throw quilt. I can't wait to get this quilt top finished! Here's a look at my progress so far.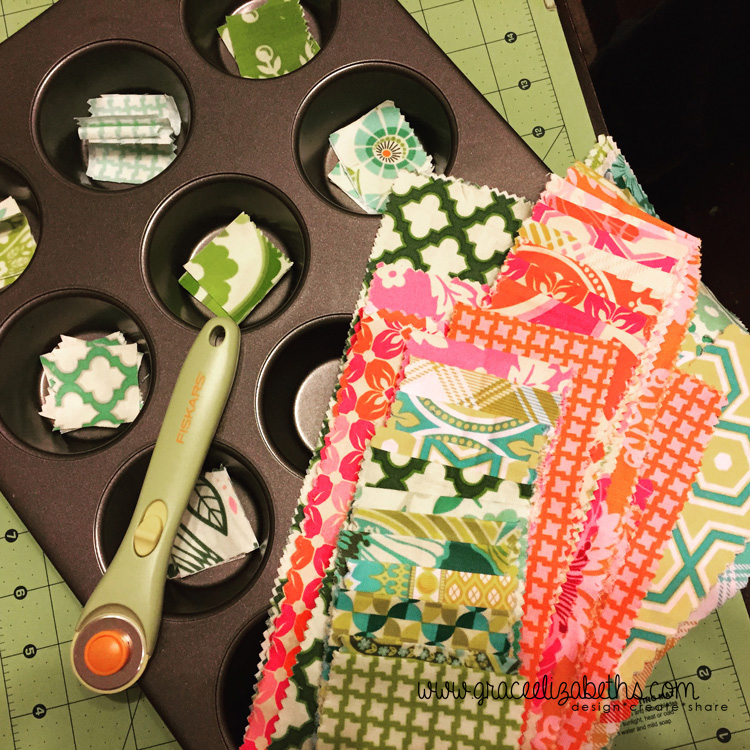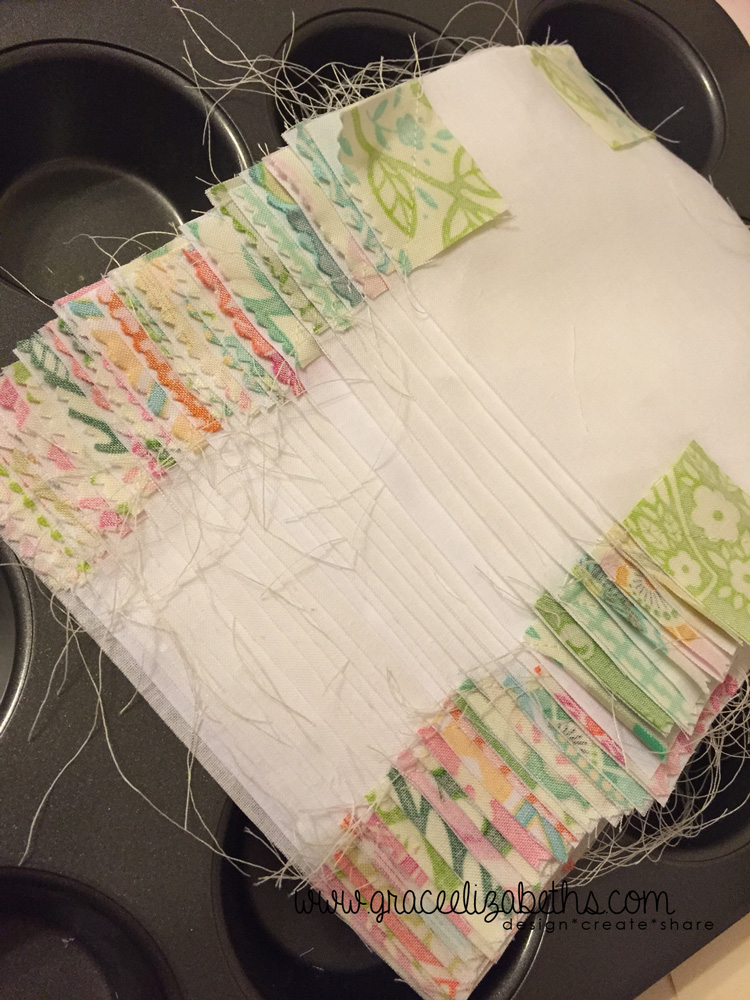 Do you have a favorite quilt block? Is it a modern block or an old standard?
Happy Quilting
Alex is a member of the GE Creative Team and is the eldest daughter within the trio. Her formal training is in education where she teaches Family & Consumer Science classes. The best part of teaching is and getting to use her passion for creativity everyday. Some of her favorites include sewing clothing, quilting, and scrapbooking.