Not very often does one get the chance to leave home for over 2 months at a time, transplant oneself from Nebraska to Florida, and all for the sake of the Gospel.
Well my husband John and I will be doing just that. We will be spending our summer investing in the lives of students who are a part of the JAX Summer Training Program in Jacksonville, Florida with The Navigators.
More than 150 students from across the Midwest will join us in Jacksonville for an intense summer of spiritual growth as they are discipled by team leaders, engage with God's Word through personal Bible study, workshops, and guest speakers, as well as receive training in evangelism.
John and I have both been to this Summer Training Program as students, and it was a spiritually foundational summer for both of us. It was incredibly challenging yet encouraging to walk through that summer with so many of my peers who were just as much on fire for God's Word and whose lives reflected real heart change.
This summer John and I will back in Florida in the capacity of staff. We, along with 16 other staff, will provide vision and leadership for the program as we serve in different roles and come alongside team leaders in discipleship relationships.
We are excited to have 11 students coming with us from UNK this summer! (a record number!) Please pray with us that these students would have teachable hearts eager to learn more about God and about who they are in Christ and what effect that should have on their lives. Pray that they would come back to campus in the fall on fire for the Gospel and eager to serve the Lord in the dorms at UNK.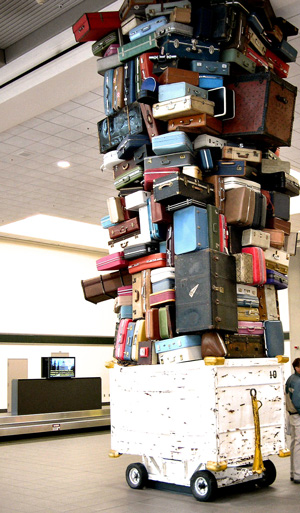 So as far as how to pack for 2 months away from home… that is pretty tricky and different for everyone.
Leave your home how you want to find it. My husband's and my number one goal while packing was to leave our apartment cleaned and in order so that there would be less stress upon our return. Therefore, we spent a lot of time organizing our office space, cleaning our bathrooms, mopping our kitchen, and much vacuuming!
Make lists so you don't forget anything. We had an idea of what we needed to pack, but I was nervous that we would forget something so many lists were made! One was made for the clothing we needed to bring, and another list for household items and toiletries, a list for ministry related items, as well as a list for things to buy when we arrive in Florida. One saving grace of this packing ordeal is knowing that we are headed to civilization – we can still run to Walmart if we've forgotten anything!
Save energy to save money. Another priority for John and I as we leave for the summer is to save as much energy as possible so as to save as much money as possible. A few ways that we are doing this is by setting our thermostat to 85 degrees, keeping all of our blinds closed, and unplugging all appliances. We hope this helps!
Enlist friends to watch your home. I would also recommend finding friends or neighbors to check in on your home for you when you are gone as long as we will be. We have some trustworthy friends to regularly check in and make sure nothing has gone wrong which gives me peace.
So now we are all packed, and on our way! Follow these tips, and you'll be able to leave your home with safety, security, and peace of mind. Happy packing!
Courtney Rose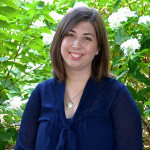 Courtney is a member of the GE Creative Team and is the monkey in the middle of this trio of sisters. Her degree might be in English and Spanish Education, but she's following God's call on her life and pursuing full time ministry with The Navigators. If she's not crafting, reading, or hanging with her hubby, you'll probably find her at a local coffee shop sipping her caramel latte and opening up the Bible with college women.