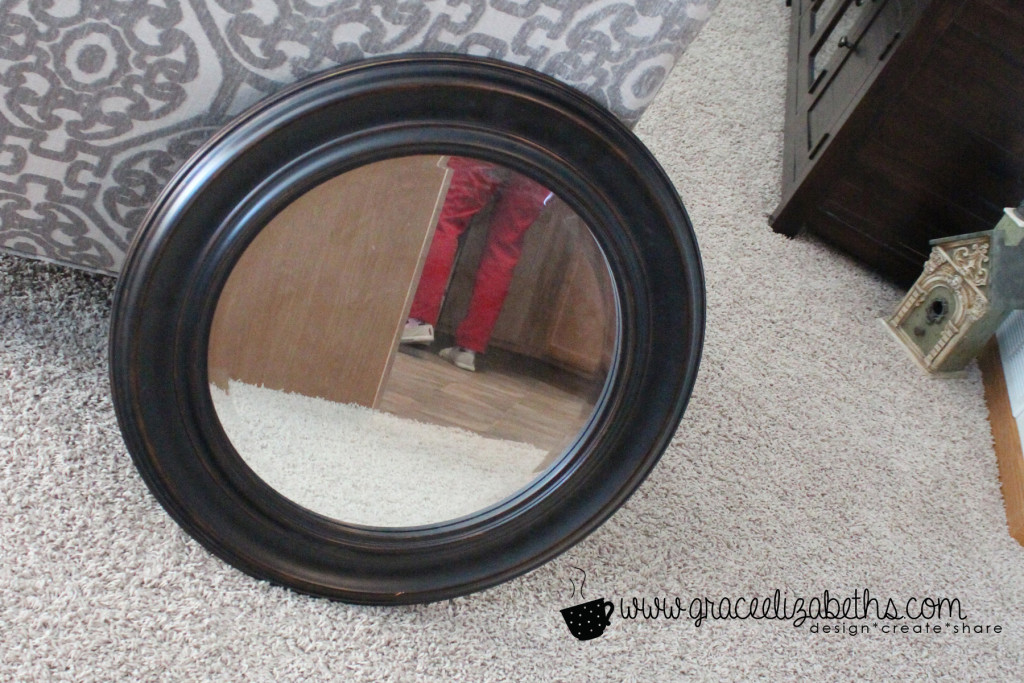 This mirror has been somewhere in our house since we got married. I had originally purchased it at Hobby Lobby during a 50% off sale for $20. It was originally in our entryway, moved to the dining room and finally found a home in our bedroom. I want to lighten things up in our master bedroom and decided to repurpose the mirror. I have seen how chalk paint has revitalized furniture all over the internet. I jumped on the band wagon and bring you my very own Chalk Paint Mirror Make-Over.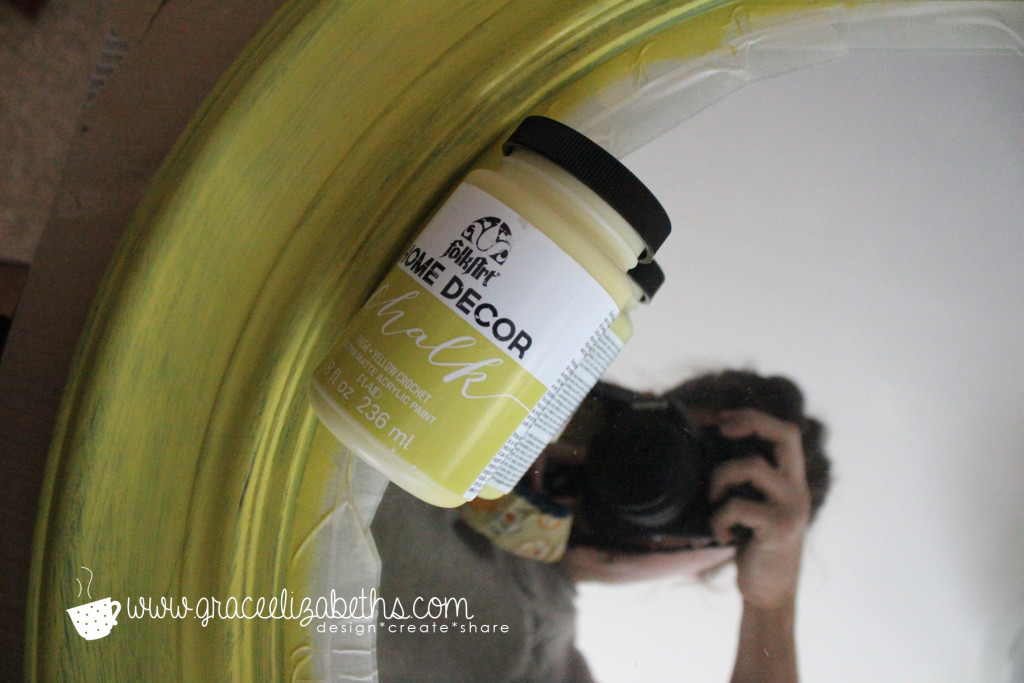 I gave the mirror frame two coats of chalk paint, letting the paint dry in between coats. It was very bold and too "perfect" looking.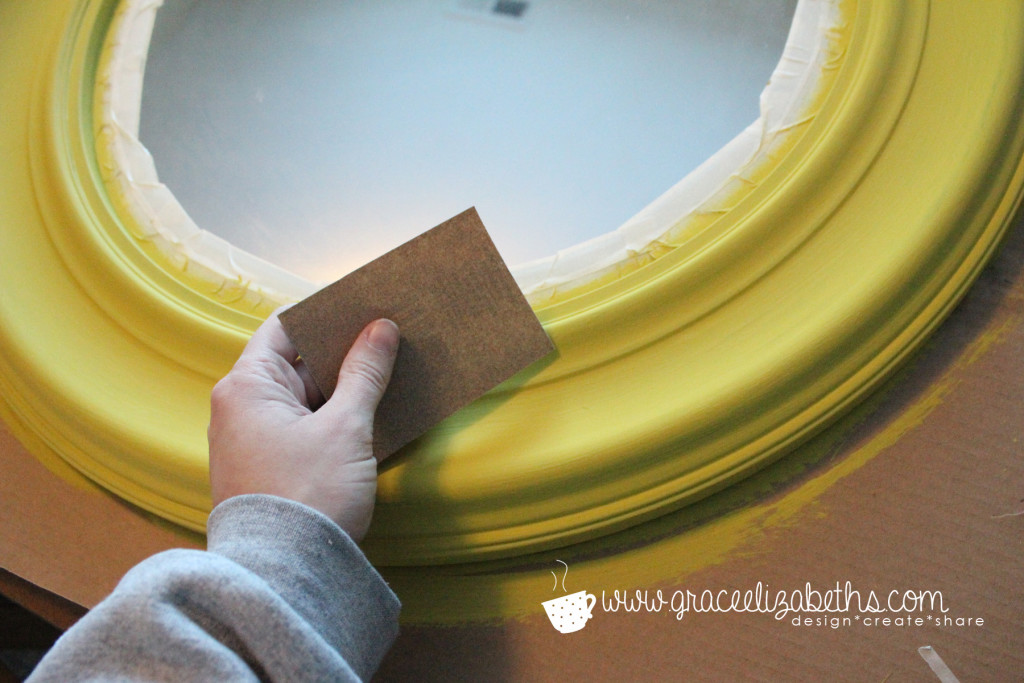 I decided to add some age to the mirror by revealing the original color of the frame below with distressing. To distress the frame I sanded a few spots around the frame with fine grit sand paper.
Finally, I brushed on clear wax and buffed it out with a dry cloth. That took a lot of elbow grease, but the result was so worth it!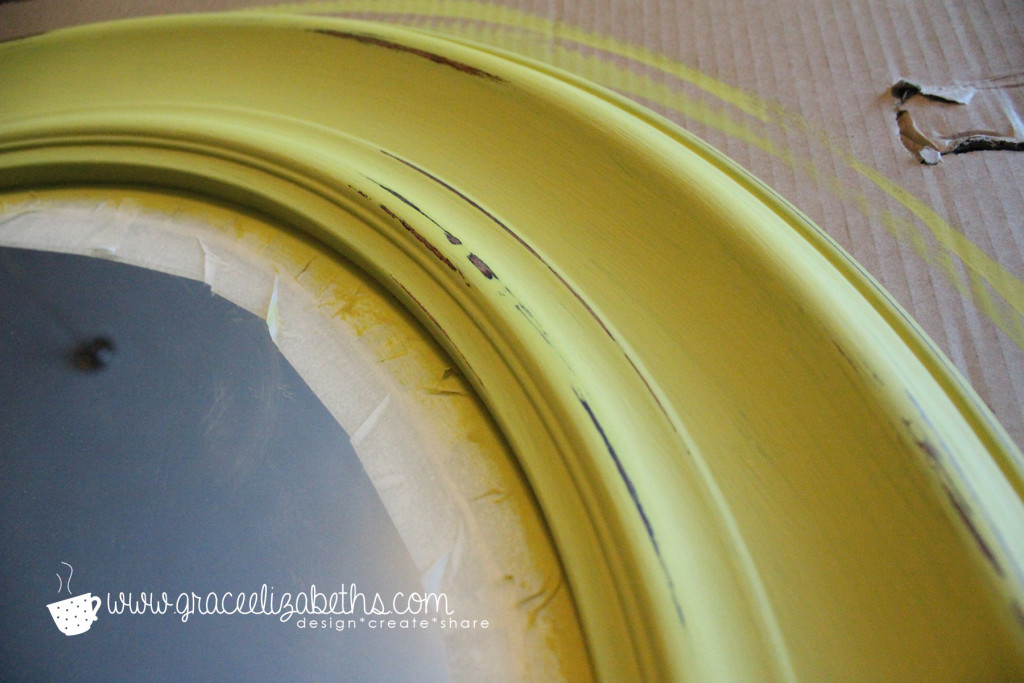 I love the bright cheery yellow and the pop it will add to our bedroom! Best of all, the paint and wax were on sale costing me less than $10!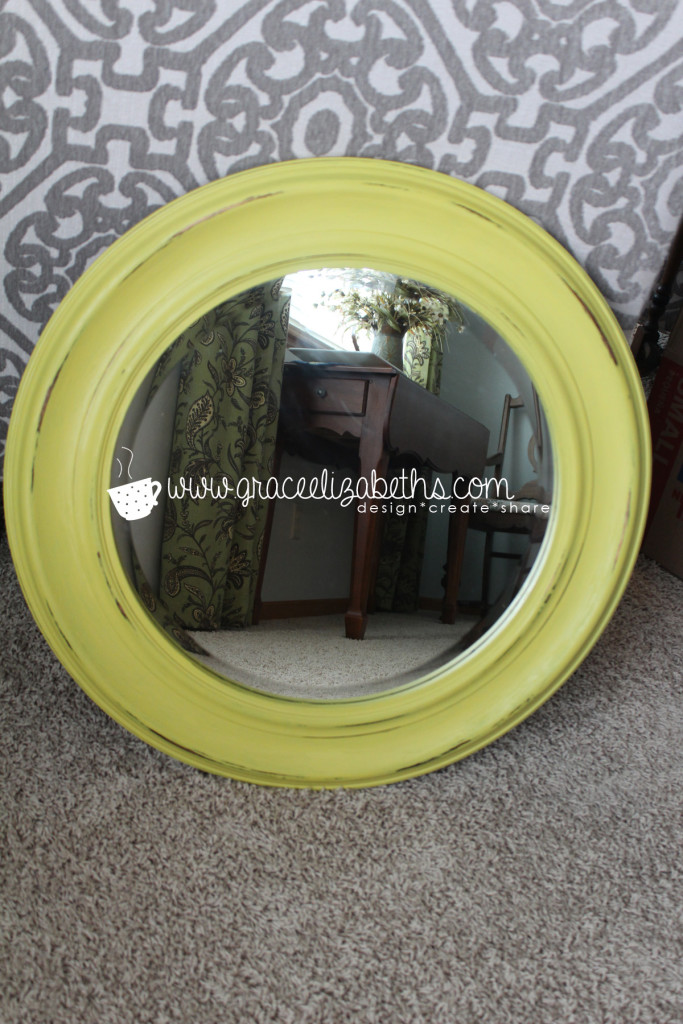 Have you used chalk paint to revive an old piece of furniture? Any special tips for using chalk paint?
xoxo,
Alexandrea Nicole
Alex is a member of the GE Creative Team and is the eldest daughter within the trio. Her formal training is in education where she teaches Family & Consumer Science classes. The best part of teaching is and getting to use her passion for creativity everyday. Some of her favorites include sewing clothing, quilting, and scrapbooking.