A friend showed me this cute and quick way of making a self-binding receiving blanket over Christmas Break.  I have been thinking I NEED to try it ever since. Because several people I know are having babies, I thought these would make a cute handmade gift. I love giving something handmade and babies can never have too many blankets, right?!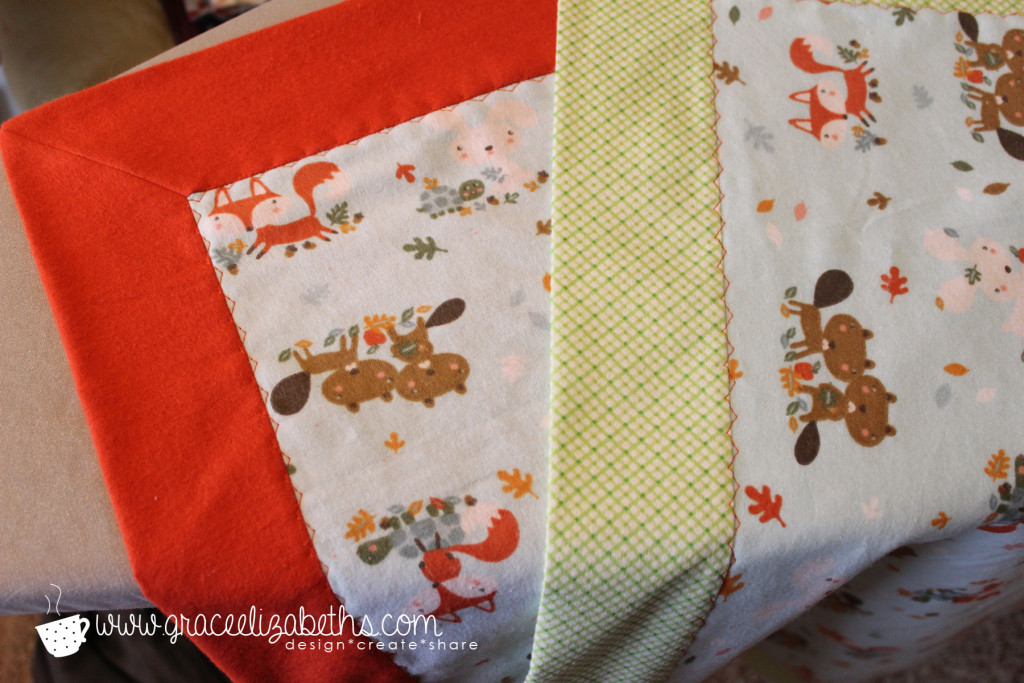 I followed the video tutorial by Missouri Star Quilt Company. It was wonderful! It didn't take me 10 minutes like she says in the video, but I did finish in under and hour (while I watched the Bachelor)!
There are so many cute flannel prints out there, the possibilities are endless. I adore this woodland animals print and have paired it with a green plaid and solid orange.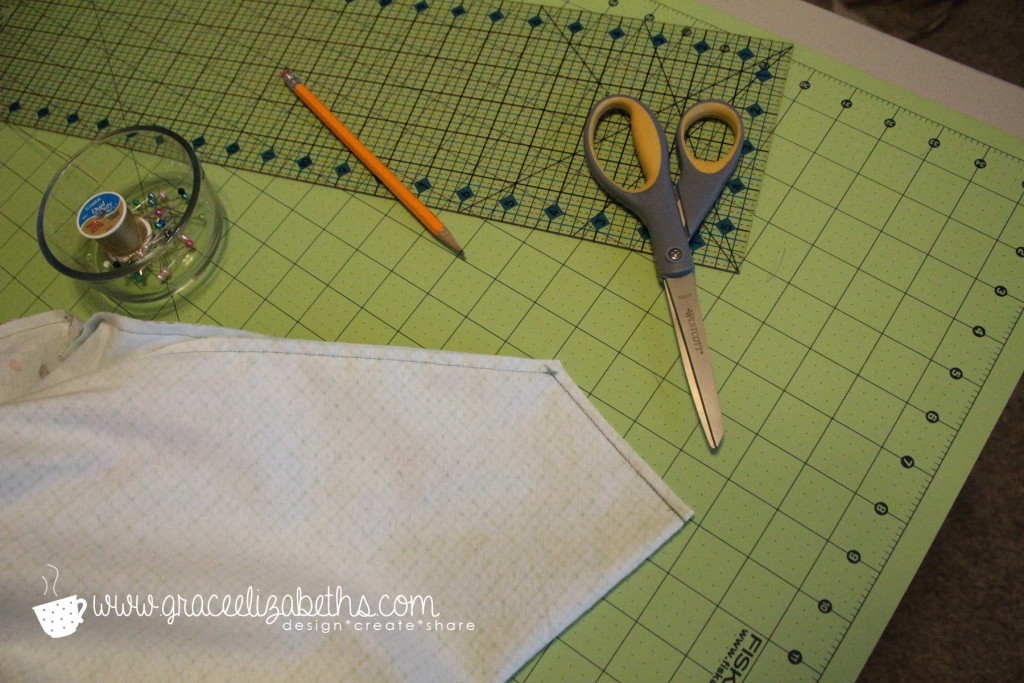 The hardest part is making the corners. But the mitered corners are what make this blanket – genius!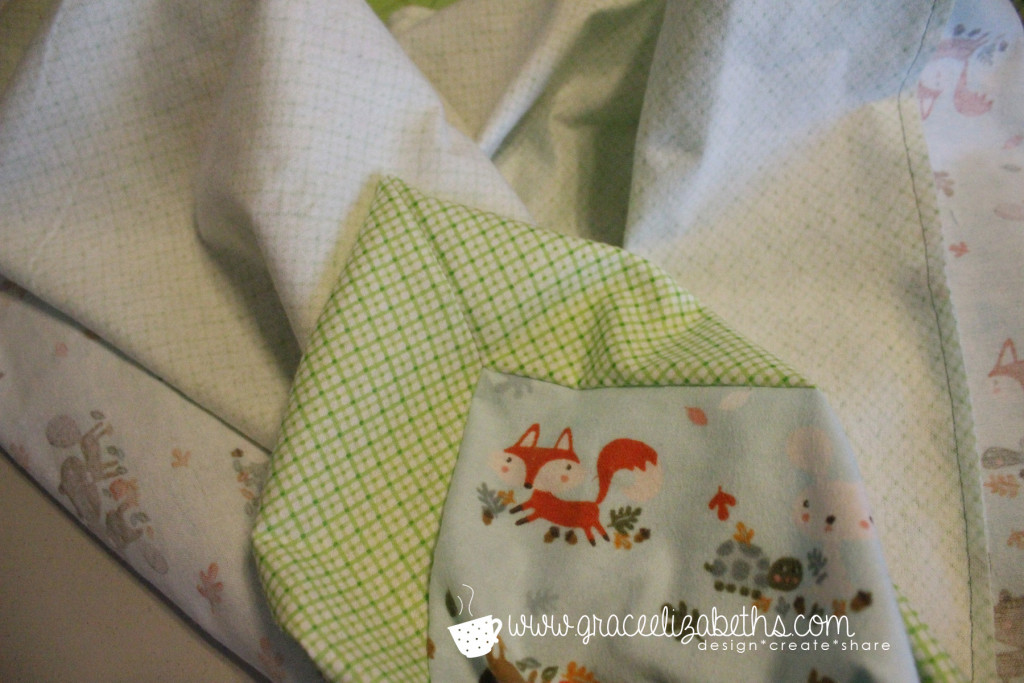 My favorite part is probably the top stitching – and it finishes off the blanket so nice!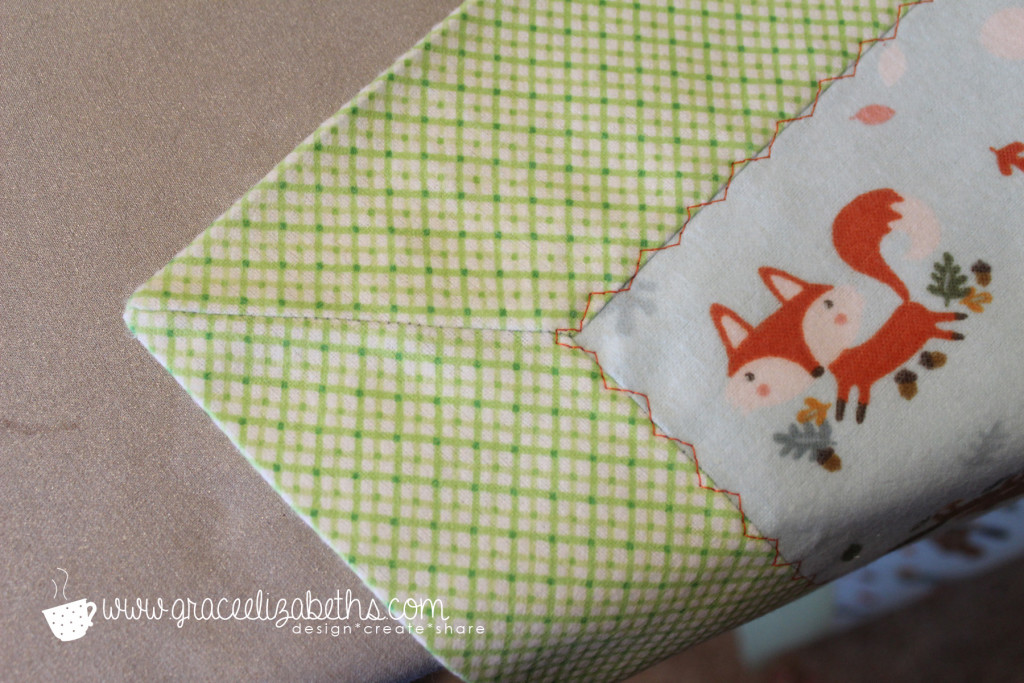 I've already made 3 or 4 of these because they whip up so fast! The double thickness of flannel makes this a great weight for a receiving blanket. Thanks for pointing out this great method to me Aliese!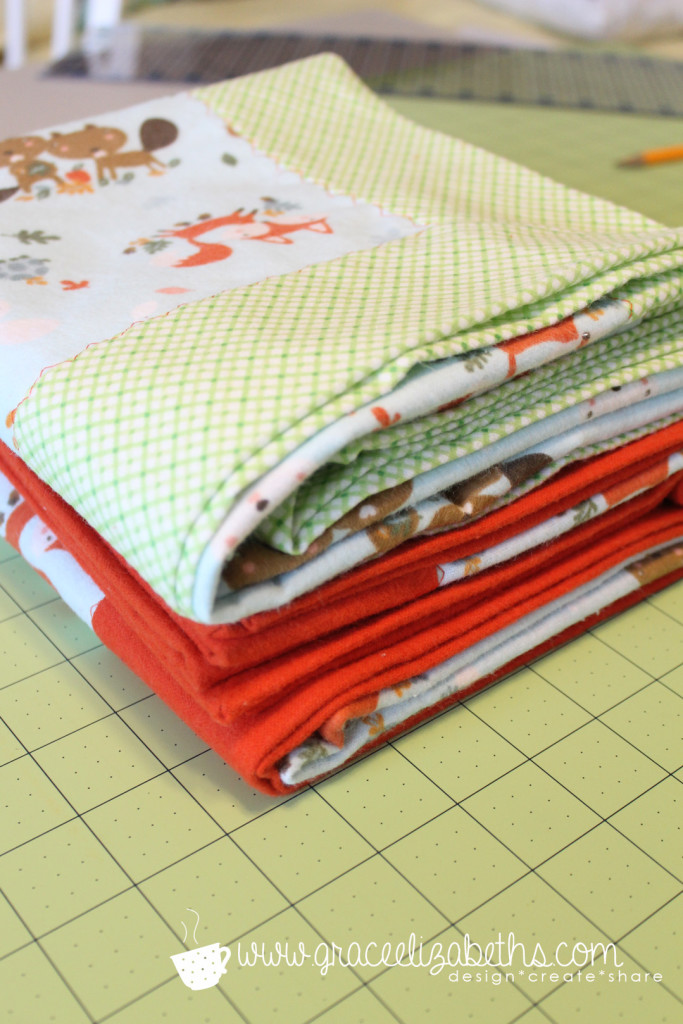 Happy Sewing!
xoxo,
Alexandrea Nicole
Alex is a member of the GE Creative Team and is the eldest daughter within the trio. Her formal training is in education where she teaches Family & Consumer Science classes. The best part of teaching is and getting to use her passion for creativity everyday. Some of her favorites include sewing clothing, quilting, and scrapbooking.