There is something about a beautiful cake on a cake stand that is so rewarding. But how to keep the cake plate clean while frosting the plate? Here's a clean cake frosting tip for you! I've found that if you place sheets of wax paper between the cake and cake plate while you frost they act as a barrier. Simply remove the wax paper when you've finished frosting and viola! A clean cake plate.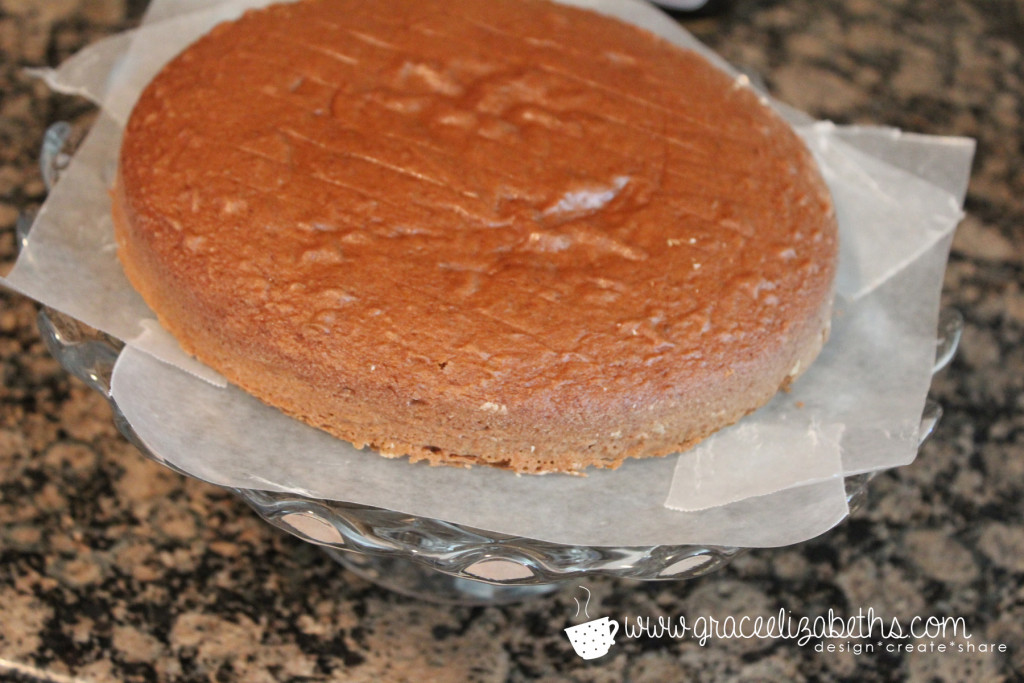 By no means did I come up with this – I can't even recall where I first found out about this. But I've been using this technique for cake frosting for some time and it makes all the difference!
This technique worked really well for me recently while frosting a German chocolate cake with tons of frosting. Even though the cake looked "messy" the cake plate was spotless!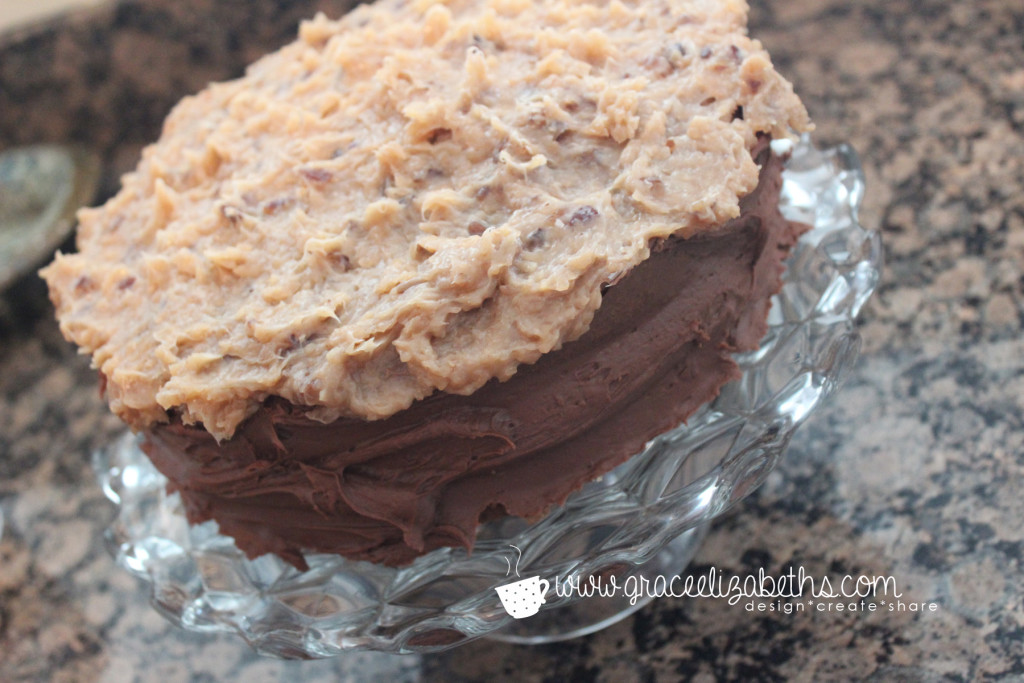 Do you have any tips for making cake frosting easier?
xoxo,
Alexandrea Nicole
Alex is a member of the GE Creative Team and is the eldest daughter within the trio. Her formal training is in education where she teaches Family & Consumer Science classes. The best part of teaching is and getting to use her passion for creativity everyday. Some of her favorites include sewing clothing, quilting, and scrapbooking.