It's starting to get chilly in our part of the world.  In fact today it is cloudy and gloomy.  The perfect time to get out the afghans. Maybe you call them throws or blankets.  You know the ones, they can be found draped on the edge of a chair or couch. We hide extras in a trunk which we use as a coffee table.  Our newest afghan is from a pattern I designed at the end of last winter.  I was looking for something that was soft, cuddly and in a color palette to show well with my living room furniture.
Below are pictures of the blanket.  The yarn used was Yarn Bee, 100% Acrylic, worsted weight.  I chose this yarn because it has a nice sheen and is very supple.  I edged it by using the crab stitch in yellow and gray yarn and really like how it looks.  It provides a nice finish.
Pattern is available on our Etsy Shop: GraceElizabeths – Crochet Patterns.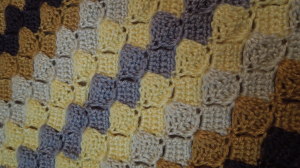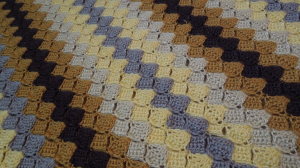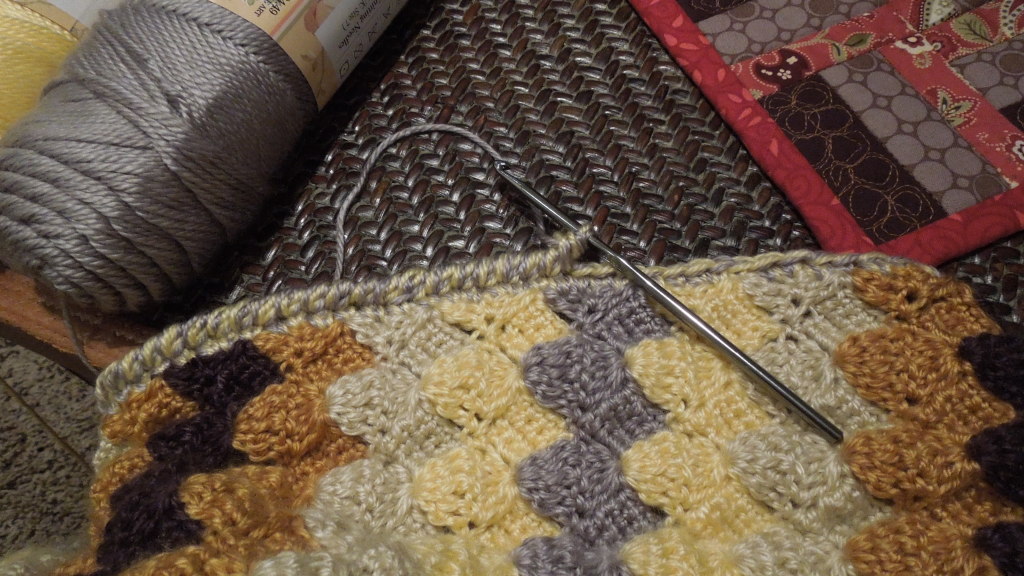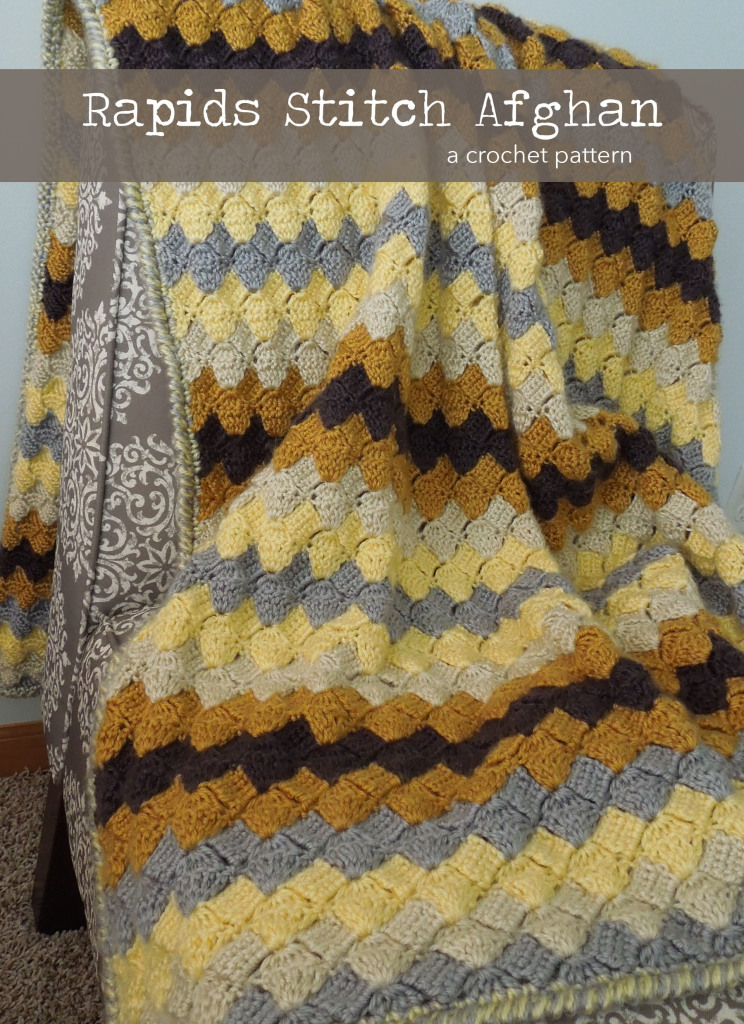 Sonya Kay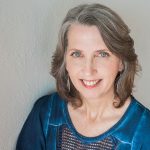 Entrepreneurship flows in Sonya's blood. Some businesses include an artistic rubber stamp manufacturing business, opening and running a bed & breakfast and having a fabric and yarn shop. As a serial entrepreneur she loves to mentor and coach small businesses. She misses farm life, loves to travel and enjoys her husband, children, their spouses and of course the grandkids.