Thinking about staining your deck?  How about a DIY deck staining project?  Your deck may be part of the reason you purchased your house.  Or maybe you added a deck since you moved in because it gives you additional room to live outside.  It's a great place for family get-togethers and to entertain guests.  But, as you may have discovered already, if you don't protect the wood with a stain your beautiful deck will deteriorate.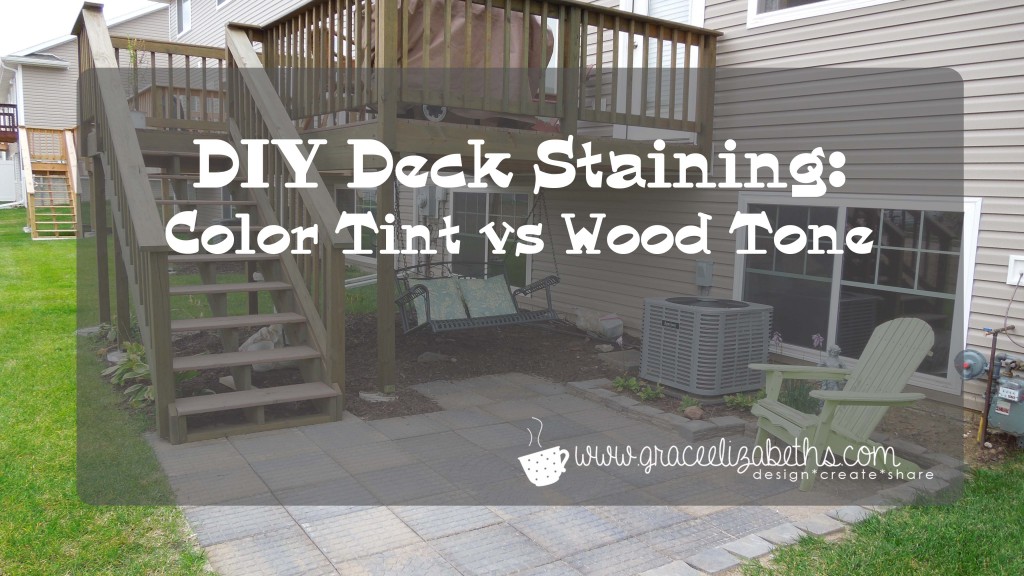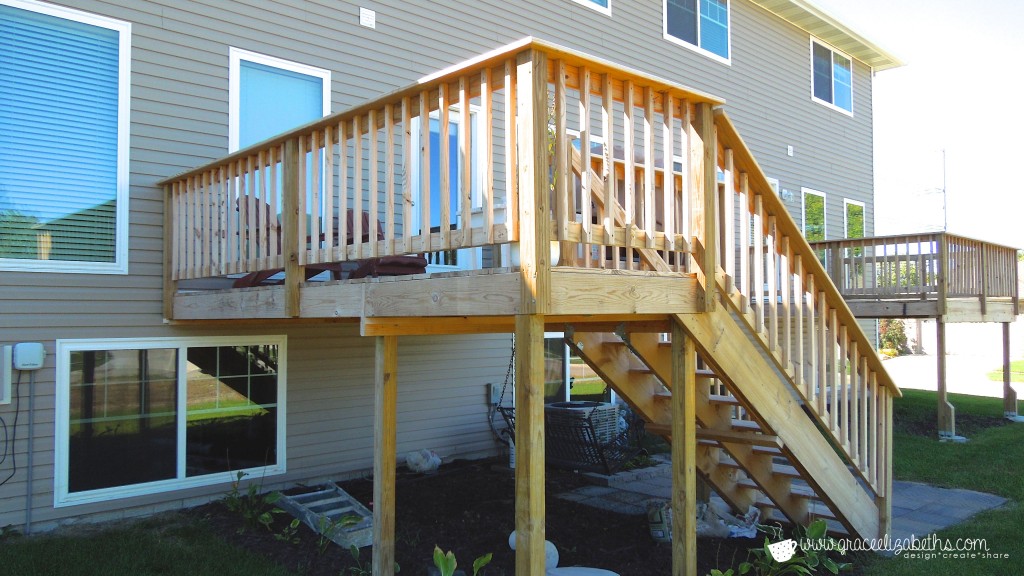 We recently purchased a new townhouse with a deck off the dining room.  The deck was constructed with pressure treated wood and we were told to let the wood dry a couple months before staining.  Pressure treated wood is moist and stain does not penetrate the cells well and can result in an uneven application.  It may also fade or peel quickly and the whole process will have to be repeated earlier than if you had waited for the wood to dry.  For more details about deck staining, check out this website.  They offer reviews and advice to get your deck done right.
You might be surprised the next time you visit a home improvement store to browse the deck stain color swatch card.  Traditionally you had but a handful of options such as redwood, harvest gold, nutmeg or acorn brown, all based on natural wood tones with the coverage being clear, semi-transparent or solid.   No longer do you have to settle for a wood tone stain.  If you love color then you need to head to the home improvement store and check out your deck stain options.  The stain types remain the same but you can now add paint colors to the semi-transparent and solid stains to achieve the designer deck of your dreams.
3 Stain Types
Clear: better known as deck water sealer.  It penetrates the wood but does not add any color and allows the grain to show through.

Semi-transparent: this deck stain penetrates the wood, is opaque with a light tint and the grain still shows through.

Solid: this deck stain is similar to paint.  It does not penetrate the wood, has a solid color and the grain does not show through.
For our deck stain we chose a semi-transparent stain color and finish product by Olympic Paint and Stains.  We chose "Avocado" for the rails and trim and "Driftwood Gray" for the floor. Now that it is done I am a little disappointed in the contrast.  I believe a lighter color like "Pearl Gray" for the floor would make the colors pop more.  Now we are ready for the the rain and snow.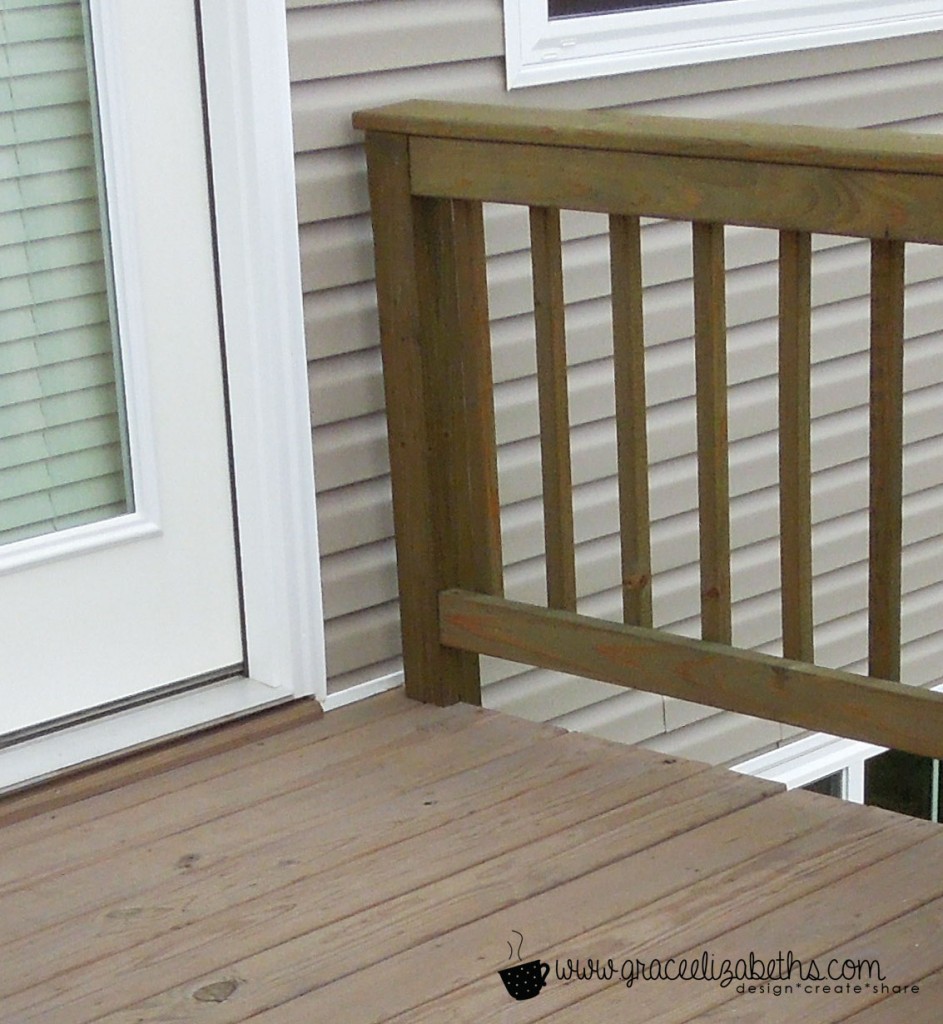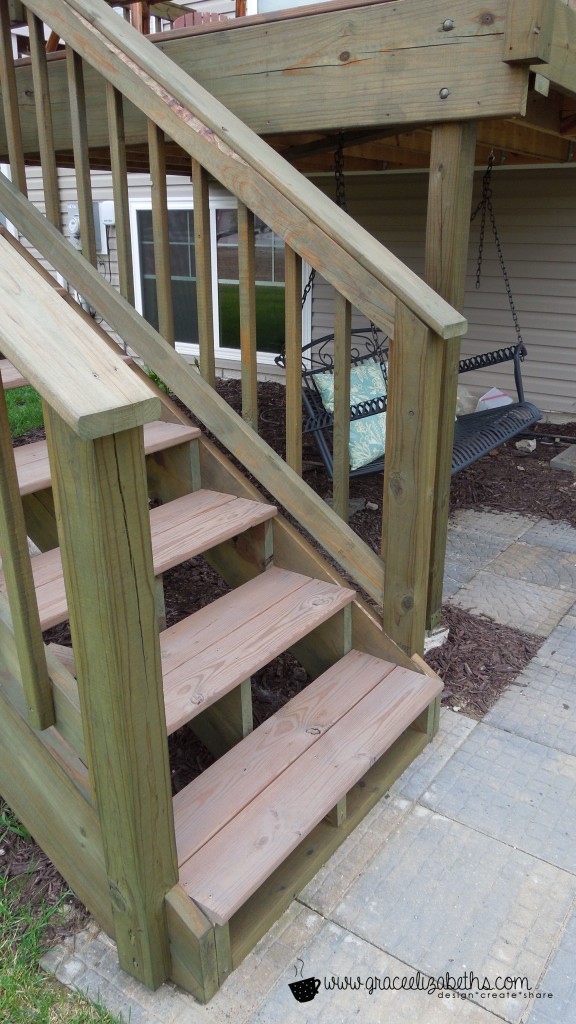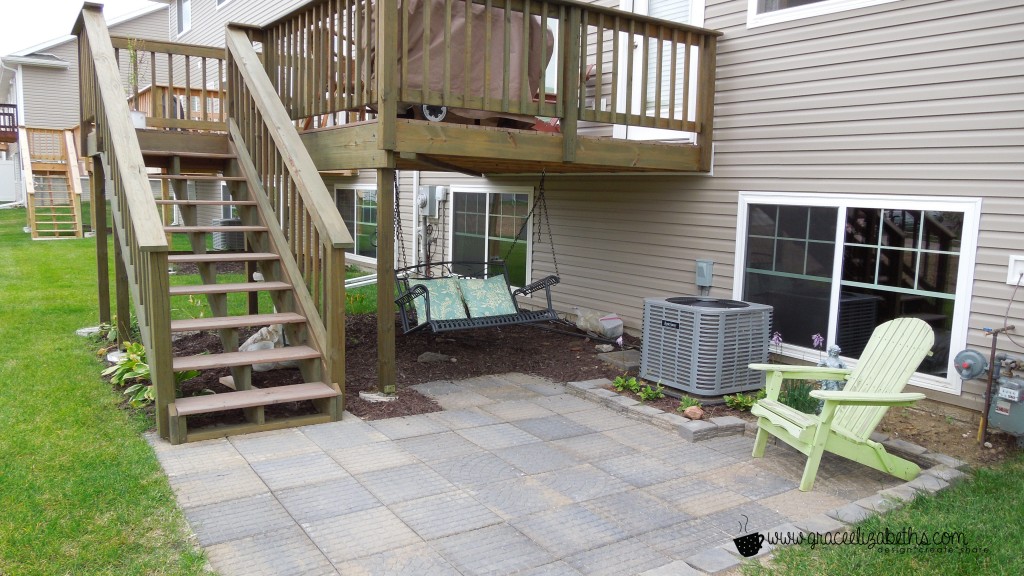 Our summer patio and deck stain projects are now done. Thanks to the carport kits which we had handly.  Visit our patio DIY here.  We love them both and are already enjoying them before the snow flies.  The adirondack chairs shown below are a next spring project.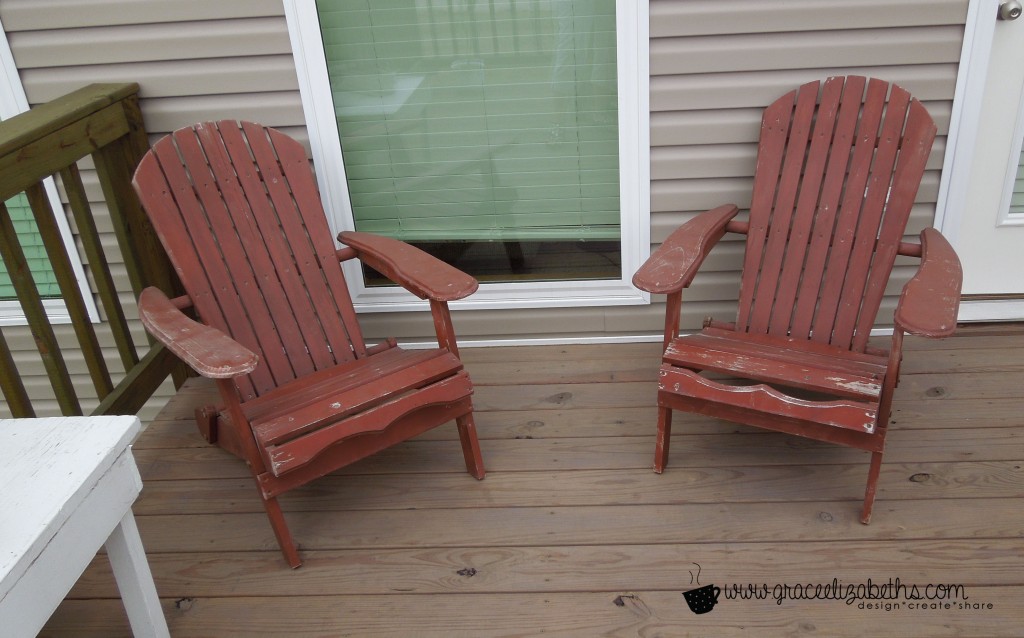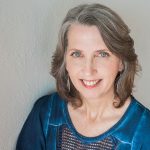 Entrepreneurship flows in Sonya's blood. Some businesses include an artistic rubber stamp manufacturing business, opening and running a bed & breakfast and having a fabric and yarn shop. As a serial entrepreneur she loves to mentor and coach small businesses. She misses farm life, loves to travel and enjoys her husband, children, their spouses and of course the grandkids.