Quick, useful tips is what this day is all about.  Here are a couple of tips I came across on my Google+ stream.
Tip #1:
Use tension curtain rods as pantry dividers to make it easier to access baking sheets & cutting boards.
This is brilliant!  Years ago I bought some 1/2 hoop metal supports from Ikea that are screwed to the shelf. The tension rods would be ideal for my daughters or anyone who moves frequently.  The rods are easy to remove and take to the next apartment or house.  Also a great bridal shower gift idea!  Buy a baking sheet and cutting board and include the tension rods as a bonus.  🙂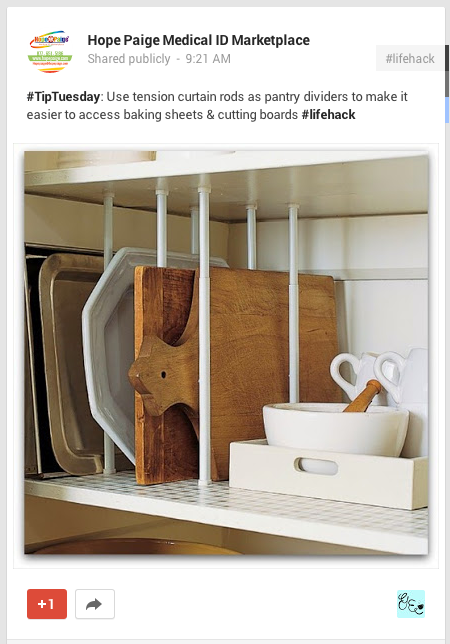 TIP #2:
Increase your home's energy efficiency by having your ceiling fan rotate counter-clockwise during the summer and clockwise during the winter.
Did you know this?  I learned this many years ago when I was curious about the little switch on the side of my ceiling fan and actually read the information sheet included in the box we bought the fan in.  No, I am not known for reading instructions but I'm glad I did for this great tip.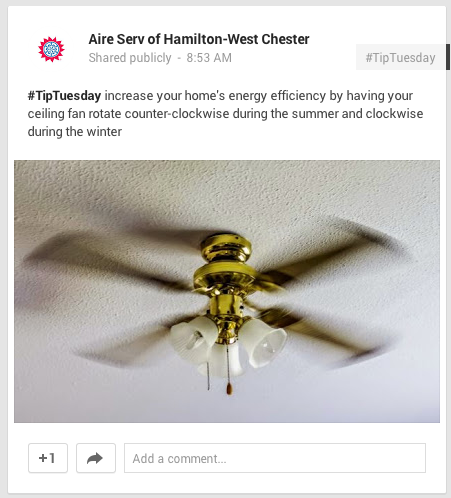 What are tips you have for our readers?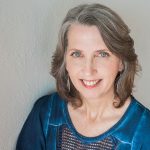 Entrepreneurship flows in Sonya's blood. Some businesses include an artistic rubber stamp manufacturing business, opening and running a bed & breakfast and having a fabric and yarn shop. As a serial entrepreneur she loves to mentor and coach small businesses. She misses farm life, loves to travel and enjoys her husband, children, their spouses and of course the grandkids.