There is nothing like homemade Granola. I love this recipe because it packs in a lot of good healthy ingredients and is low in sugar and oil – two ingredients many recipes use in excess but not needed. The secret is applesauce. The natural sweetness of the apples provides the sweet taste many of us crave.
Homemade Nutty Granola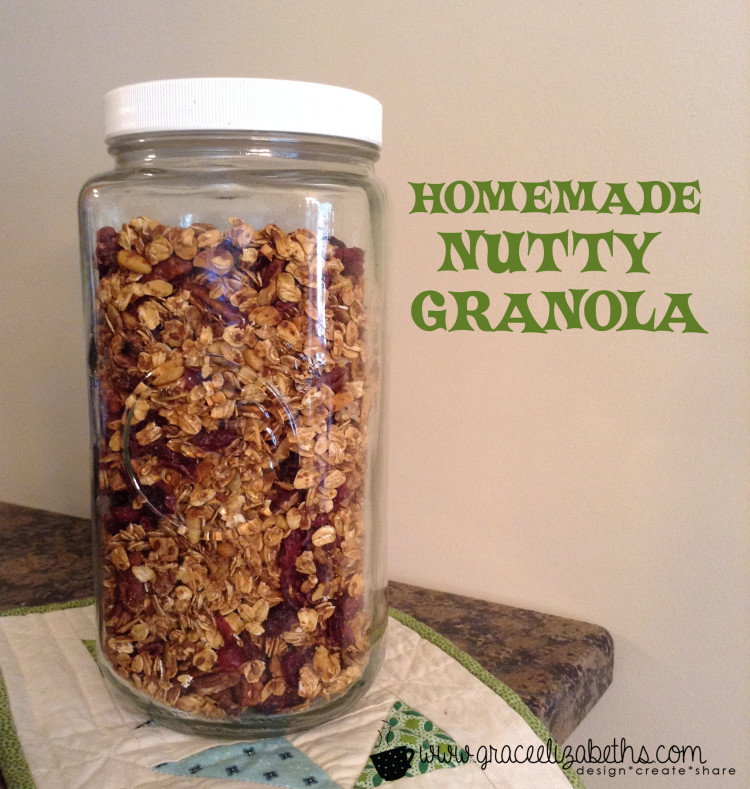 1/4 cup brown sugar
1/2 cup plain unsweetened applesauce
1/4 cup honey
1 teaspoon vanilla extract
3/4 teaspoon salt
1/4 teaspoon cinnamon
1 tablespoon canola oil
3 cups rolled old fashioned oats
1/2 cup sliced almonds
1/2 cup shopped pecans
1/4 cup flax seeds
1/4 cup raw pumpkin seeds
2 tablespoons chia seeds
2 tablespoons wheat germ
1/2 cup dried cranberries
Preheat oven to 300 degrees.
%https://graceelizabeths.com/wp-content/uploads/2014/06/img_0098-2-e1430190494471.jpg
In a small saucepan, warm brown sugar, the applesauce, honey, vanilla extract, salt, cinnamon and oil over low heat.
%https://graceelizabeths.com/wp-content/uploads/2014/06/img_0100-e1430190576255.jpg
In a large mixing bowl, combine the remaining ingredients except dried cranberries.
Add the applesauce mixture to the oat mixture, stirring until everything is evenly coated.
Spread the mixture onto two baking sheets. Bake for 30 minutes, stirring every 10 minutes, until the granola is a golden brown color.
Allow to cool completely and add the dried cranberries. Store in an airtight container.
My favorite way to eat granola is with my morning yogurt and blueberries.  What ways do you use granola?
Sonya Kay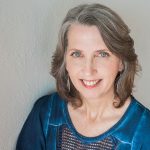 Entrepreneurship flows in Sonya's blood. Some businesses include an artistic rubber stamp manufacturing business, opening and running a bed & breakfast and having a fabric and yarn shop. As a serial entrepreneur she loves to mentor and coach small businesses. She misses farm life, loves to travel and enjoys her husband, children, their spouses and of course the grandkids.