Happy St. Patrick's Day! In our family it's "Happy Birthday Grandma." You see she is a St. Patrick's Day baby. She doesn't seem to mind that her birthday falls on a holiday. I've always proudly told everyone – hey it's my mom's birthday (Grandma to my girls). We celebrated her birthday yesterday and had 16 of the 20 close family members present.  It was a fun day!
Happy St. Patrick's Day!
Sonya Kay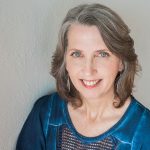 Entrepreneurship flows in Sonya's blood. Some businesses include an artistic rubber stamp manufacturing business, opening and running a bed & breakfast and having a fabric and yarn shop. As a serial entrepreneur she loves to mentor and coach small businesses. She misses farm life, loves to travel and enjoys her husband, children, their spouses and of course the grandkids.