Does anyone else's washing machine or clothes dryer eat socks (only one of the pair of course)?  Where do they go? The last sock I was missing was a hand knitted sock which caused me great sadness.  The next time I did laundry I began to think – sometimes items get caught on a teeny, tiny nail at the bottom of our laundry shoot.  Sure enough, I looked up with anticipation and there it was dangling, waiting to be rescued.  My once lost sock was now reunited with it's mate.
I recently had another item missing which caused me even more distress than the loss of my sock.  I had lost my SOCK knitting instruction book.  I purchased this book back about 7 years ago when I started the hand knitting sock craze and I am constantly referring to it if not actually knitting a pair from one of it's patterns.  Oh so sad…really…really sad.  I looked for it for over three months.  I figured I must have left it in a hotel room, a coffee shop, maybe it fell out of my bag somewhere.
The day I had decided to buy the book again, I was grabbing something off the bookshelf and there it was.  Yes, I looked there before – more than once!  I found it wedged between two 3-ring binders.  Yay!  The Lost is Found! I know there are several other Sock books out there but this one had all my notes, markings and comments. It's like a well used cookbook except it is the patterns that are tried and tested and made multiple times.

At Grace Elizabeth's you'll occasionally see affiliate links and banners in our blog posts. If you click a link and purchase something, a few pennies or dollars comes back to GE—helping us offer great content at no cost to you. We only promote products and services that we personally recommend and use ourselves. So click with confidence!
What have you been missing lately?
Sonya Kay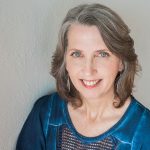 Entrepreneurship flows in Sonya's blood. Some businesses include an artistic rubber stamp manufacturing business, opening and running a bed & breakfast and having a fabric and yarn shop. As a serial entrepreneur she loves to mentor and coach small businesses. She misses farm life, loves to travel and enjoys her husband, children, their spouses and of course the grandkids.