It seems that I just can't stay in one place for very long… today I'm on the road to Lincoln to visit two of my teammates from JAX-STP. Rachel and Ellen are just 2 of my 4 teammates from this summer, and although I was blessed with visiting both of them over Christmas break, it has been too long since I've seen them. These two ladies may be younger than me, but in many ways I feel that they look at life with as much or more maturity than me… well, that is until they start singing a Bieber song at top volume!
This weekend is bound to be full of more of their beautiful singing voices, more than a few YOLOs from Rachel, much needed pillow talk, many adventures in the capital city, but most importantly sharing with each other what God has been teaching us this semester.
I am looking forward to the encouragement of their company and to live life, even for a just a little while, with them again!
#yolo #justsayin #lincolnbound #veritasreunion #wellalmost
Related Articles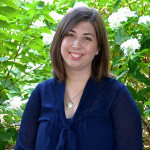 Courtney is a member of the GE Creative Team and is the monkey in the middle of this trio of sisters. Her degree might be in English and Spanish Education, but she's following God's call on her life and pursuing full time ministry with The Navigators. If she's not crafting, reading, or hanging with her hubby, you'll probably find her at a local coffee shop sipping her caramel latte and opening up the Bible with college women.