When
we bought our house I really never thought too much about the brick fireplace wall until we moved in.  The family room became the one room I spent most of my day and I soon realized how narrow it was and how dark the brick made it feel.  I am a person who needs the light and it soon became obvious to me that I had to do something so I would not get depressed.  I did a little searching on the internet in my quest for a solution.  Should I…
get out the hammer and chisel and rip the brick off the wall and drywall it?
re-face the brick with new thin bricks of a color I like?
have a fireplace surround and mantle built and flank it with built-in shelves and cabinets?
heavily paint the brick with hopes that it doesn't look like brick anymore?
or white wash the brick?
I went with option 5.  It was the least expensive and I could do it myself.  I was a bit nervous because I wasn't sure how the project was going to turn out.  It was a whole wall of brick and the focal point in the room.  If I screwed it up it would turn into an expensive project.
My first step would be to remove everything off the wall.  We had already removed metal strip shelving from both sides of the fireplace shortly after we moved in.  The only other thing to remove was the rough, rustic mantle.  I then took a damp towel and washed down the brick to remove dust and loose mortar.  Next, I used painter's tape and taped off the adjacent walls and fireplace insert.
My internet sources said to buy white latex paint and thin it down with water 1:1 (1 part paint and 1 part water).  So off to the paint store for my paint, a stiff bristle brush and painter's rags.  After mixing my paint I jumped into the project.  I applied the paint in a small area (1 ft x 1 ft) and then patted it down with a painter's rag and continued until the wall was complete.  It really didn't take long.  I was satisfied with one coat of paint but if you want the brick whiter, you could apply a second layer.
I was pretty excited to step back and see how much the lighter the room looked by painting the brick.  Yea!  I love DIY projects.  We went to the lumber yard and picked out a new mantle, stained it and put it up.  Oh, I am so happy that I took the risk to whitewash the brick.  We now enjoy spending time in the family room.
What home improvement project have you been procrastinating about?
Happy DIY,
Sonya Kay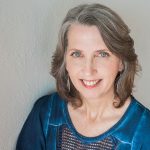 Entrepreneurship flows in Sonya's blood. Some businesses include an artistic rubber stamp manufacturing business, opening and running a bed & breakfast and having a fabric and yarn shop. As a serial entrepreneur she loves to mentor and coach small businesses. She misses farm life, loves to travel and enjoys her husband, children, their spouses and of course the grandkids.