When I put together a holiday menu I think of several things.
Are there any traditions to include
What did we have last year
What can I do to make it special and yummy
OK, we don't have any "traditions" for Easter dinner that I have to include, I don't remember what I had last year and of course I'm going to plan something yummy and make it fun.  So…I decided to scan the  Pinterest boards and voilà, I have my Easter Dinner Menu.
A BIG thank you to all the pinners.  I have linked to the original sources so if you want a recipe you can find it.
Share with us what your Easter traditions are…
Sonya Kay
Related Articles: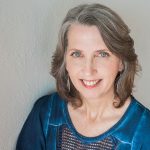 Entrepreneurship flows in Sonya's blood. Some businesses include an artistic rubber stamp manufacturing business, opening and running a bed & breakfast and having a fabric and yarn shop. As a serial entrepreneur she loves to mentor and coach small businesses. She misses farm life, loves to travel and enjoys her husband, children, their spouses and of course the grandkids.