When most college students describe how they will be spending their spring breaks, either they are traveling to warmer weather or to the mountains for skiing. Although I will be headed to Colorado this next week, winter sports are not on the agenda.
Instead, I will be joining other UNK, KU and K-State students in serving at Eagle Lake Camps in Colorado Springs. Eagle Lake Camps is a part of the Navigators ministry focused on offering Christ-centered summer camps for kids. This past summer Eagle Lake was impacted by the Waldo Canyon Fires. Therefore, we're traveling to Eagle Lake Camp to serve them in whatever way possible, whether that be with fire clean up or general camp maintenance to prepare for the summer.
The Impact of the Waldo Canyon Fire on Glen Eyrie and Eagle Lake from eaglelakecamp on Vimeo.
Another part of this trip that makes it unique is the opportunity to hear from speakers from the Navigators such as Jerry Bridges and Doug Nuenke as we grow in our walks with God. I think that we are going to be seriously challenged in our relationships with God and given the opportunity to reevaluate the priorities in our lives.
If you would please pray with us that we would have safe travels there tomorrow and back next Friday, that we would keep our focus on Christ, that we would have servants' hearts, and that God would use us to fulfill His will.
Related articles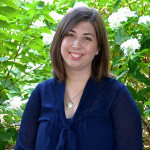 Courtney is a member of the GE Creative Team and is the monkey in the middle of this trio of sisters. Her degree might be in English and Spanish Education, but she's following God's call on her life and pursuing full time ministry with The Navigators. If she's not crafting, reading, or hanging with her hubby, you'll probably find her at a local coffee shop sipping her caramel latte and opening up the Bible with college women.