We wanted to take the time to link you to the Crafthouse Blog Archives.
A little back story… Crafthouse – Modern Fabrics + Yarn was the brain child of Allie Luedtke. This retail shop opened back in 2013. Sonya Nelsen, of Grace Elizabeth's became Allies partner in 2016 and then purchase the shop from Allie in 2017. Crafthouse officially closed it's Brick & Mortar shop at the end of 2018 and now is known at Grace Elizabeth's, an online shop and long arm quilting service.
We didn't want to abandon the great blog articles written for Crafthouse so please feel free to click through the link below to view. (Click on Image)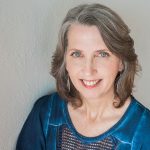 Entrepreneurship flows in Sonya's blood. Some businesses include an artistic rubber stamp manufacturing business, opening and running a bed & breakfast and having a fabric and yarn shop. As a serial entrepreneur she loves to mentor and coach small businesses. She misses farm life, loves to travel and enjoys her husband, children, their spouses and of course the grandkids.