March in Nebraska can be a nasty month. It's usually still winter – cold and snow. But I am longing for SPRING! I found this cute Lucky Clover Block pattern by McCall's Quilting that I wanted to make to dress up the table this month (which is CRAFT MONTH). Perhaps it will bring me some luck as I wish for spring to be here to stay?
The green fabrics that I chose make this block look very St. Patrick's Day. Which is what I was going for, but I think you could make the same block in any colors and it wouldn't look so "four leaf clover." I used five fat quarters and some left over batting to make this block. Very easy on the budget!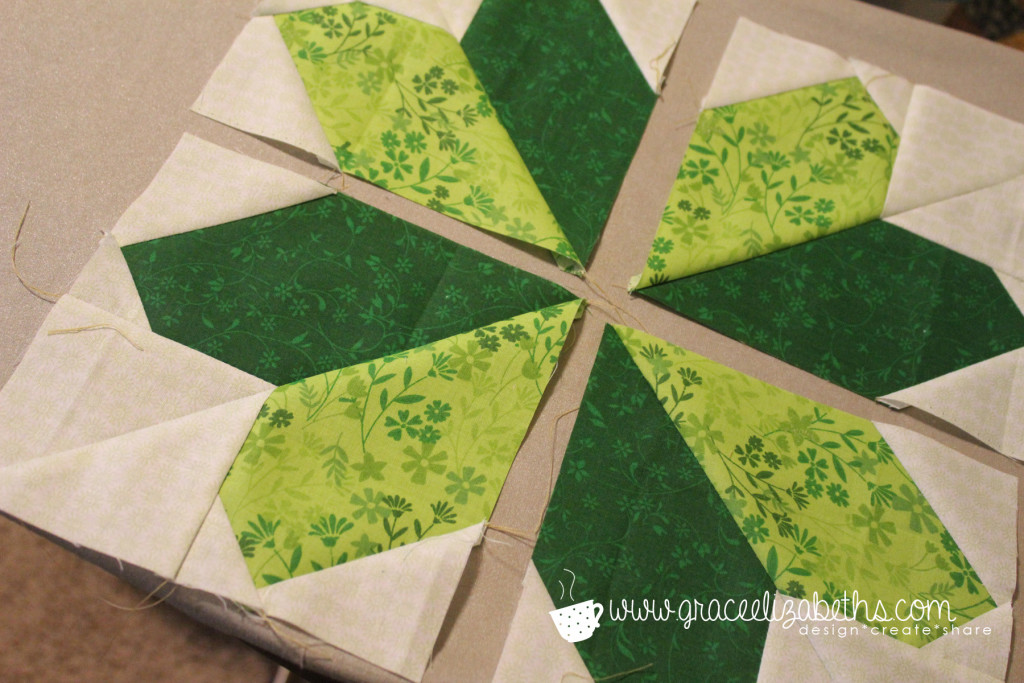 The piecing, even though there are odd shaped piecing, was very simple. I love this "snowball" technique of covering the corner and sewing on the diagonal. It takes all the crazy angles and geometry out of quilting!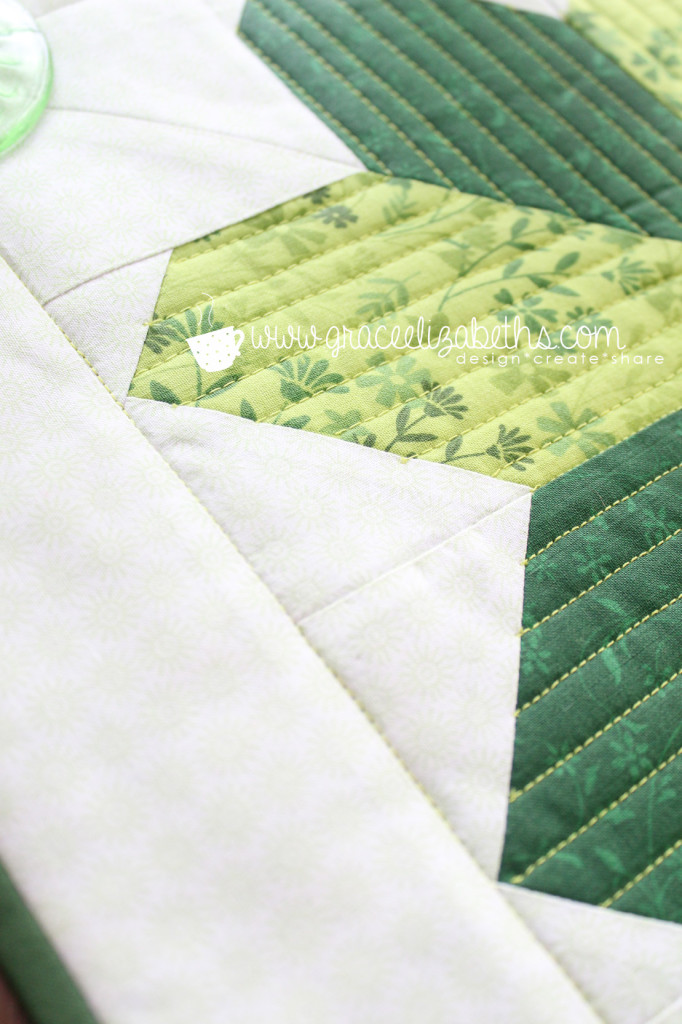 I added a border around the single quilt block to make it more substantial so that it would have a presence on the dining table. The block is finished off with simple quilting with my walking foot. I think it looks like the veins of a leaf. Hopefully the trees will get leaves soon! Finally, a skinny binding which makes it look less "quilty"…not that being quilting is a bad thing. Just less bulky since it's so little a thicker binding would look out of place.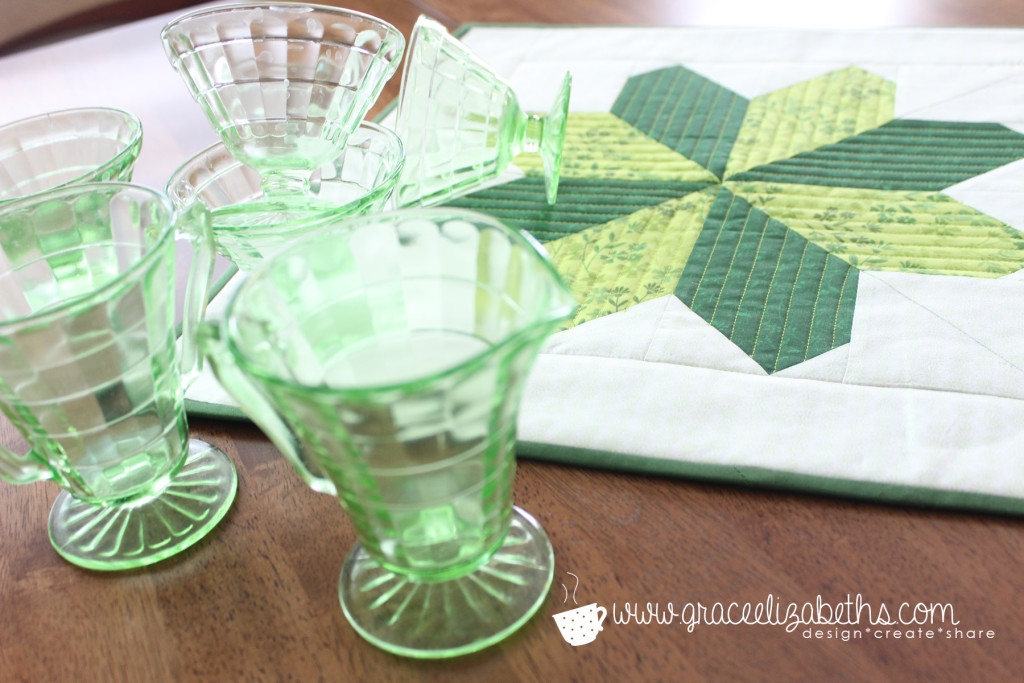 I am very pleased with how it turned out! It looks great on the table on point and with some green depression dishes. Don't you think?
xoxo,
Alexandrea Nicole
Alex is a member of the GE Creative Team and is the eldest daughter within the trio. Her formal training is in education where she teaches Family & Consumer Science classes. The best part of teaching is and getting to use her passion for creativity everyday. Some of her favorites include sewing clothing, quilting, and scrapbooking.