Courtney's wedding is getting closer and closer! Before it sneaks up on me, I wanted to make sure I share with you the details from her Bridal Shower. For me, the little details are the most fun to plan and make each occasion extra special!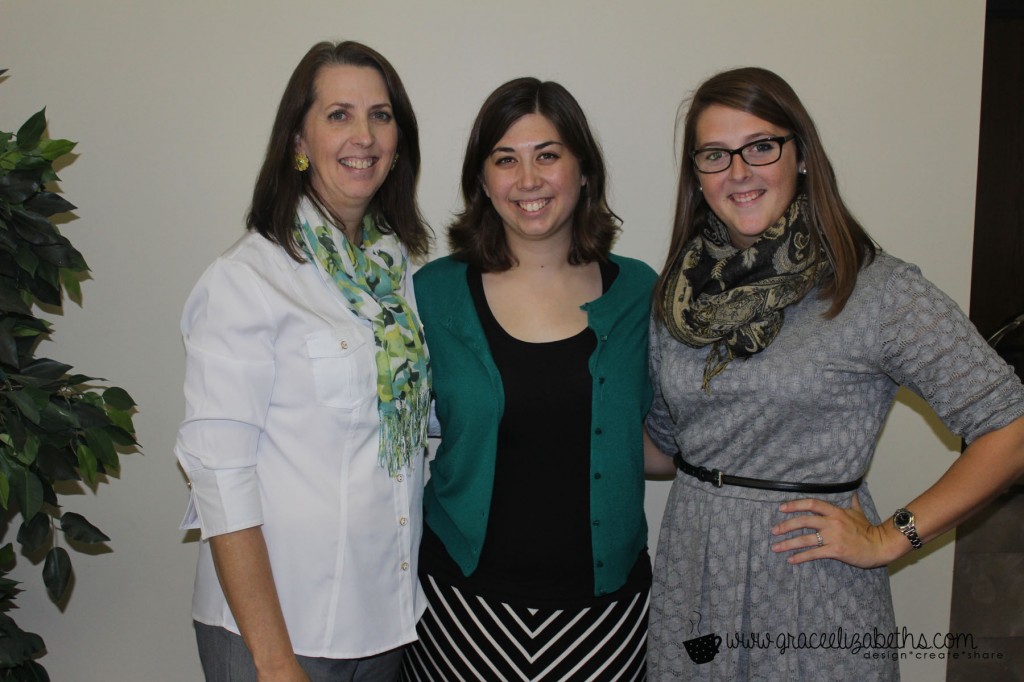 Bridal Shower Decorations:
A quick and easy decoration was the bunting. I used a free printable from Ella Claire Inspired I found on Pinterest. Print, cut, string…easy peasy!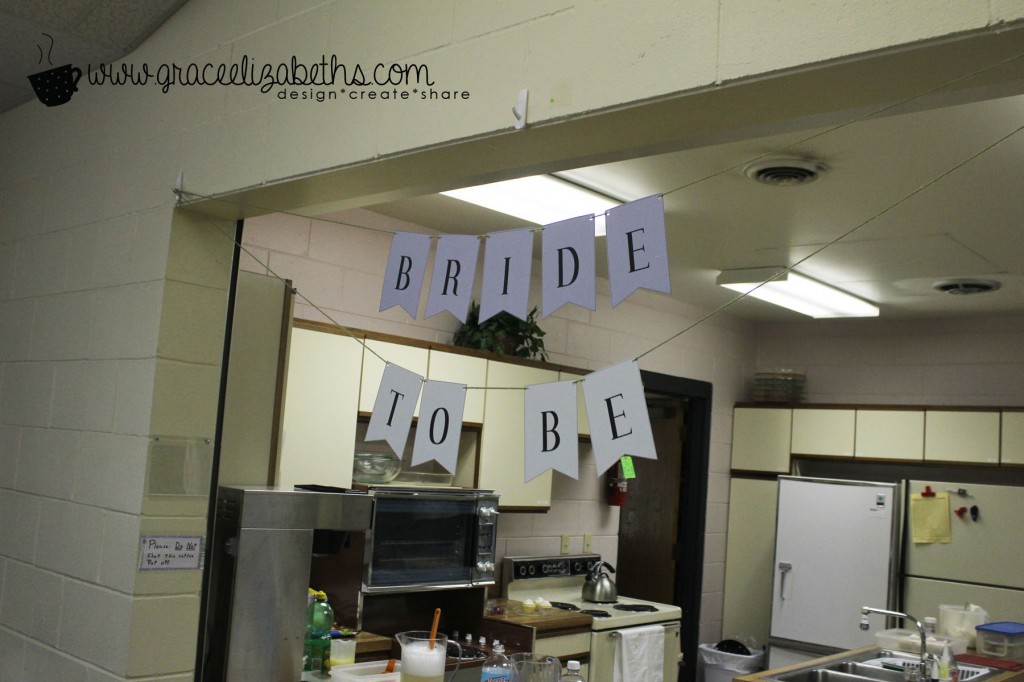 The only thing we had to purchase for the centerpieces themselves were the flowers. The mason jars have beans in the bottom to weigh them down a bit. A neat/cheap trick rather than buying those glass stones. The chevron placemats we reused from another party we hosted.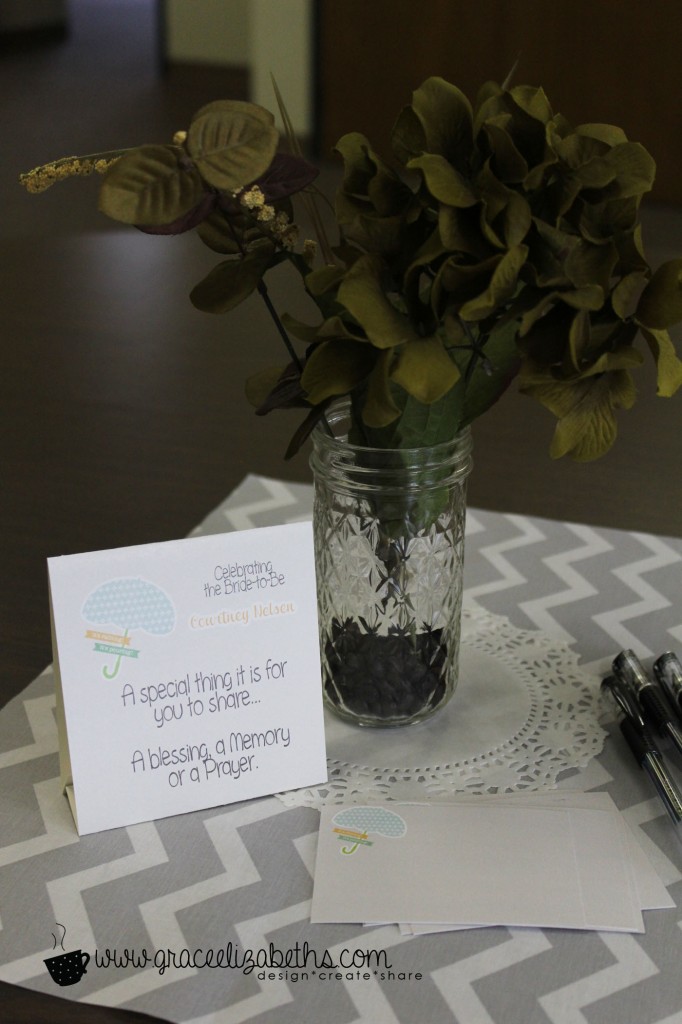 Bridal Shower Games:
The age range of attendees varied greatly and each knew the bride from various places/stages of life. Instead of playing a game guests were asked to fill out a card with a blessing, memory, or prayer for the bride/couple. I wrote that cute poem for the table tents while taking a nap the afternoon before! As Courtney opened their gift they could share what they wrote with the group if they felt led. I think the bride and groom will have fun looking at these cards for years to come! Guests were also asked to bring a recipe for the bride to add to her recipe box.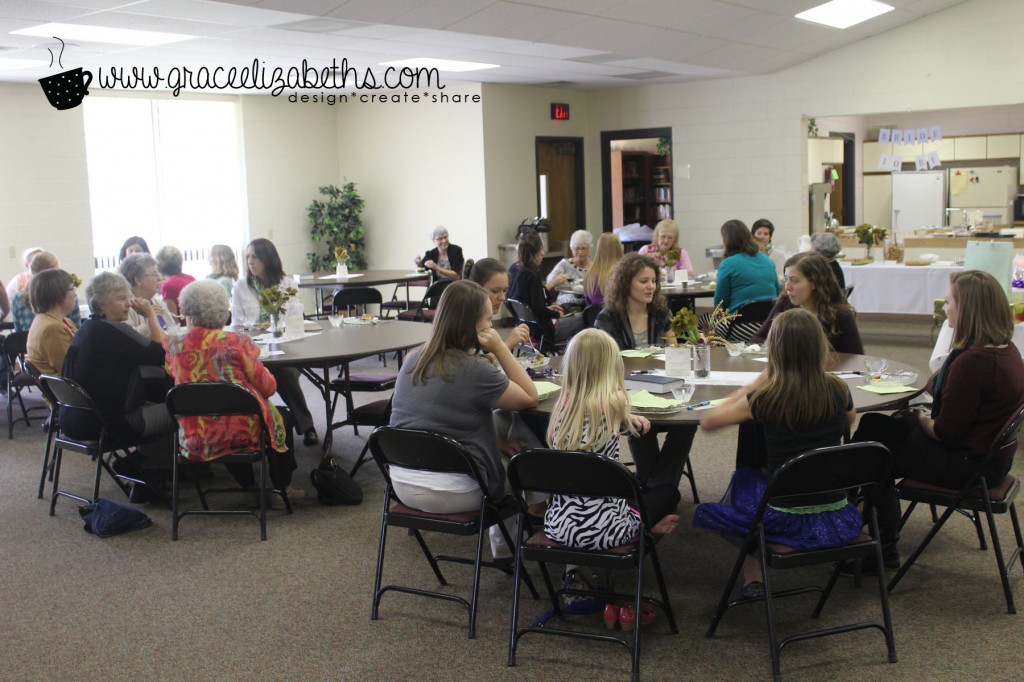 Of course we had to make the game and recipe cards coordinate with the invitations!
Bridal Shower Food:
We served some scrumptious fall desserts.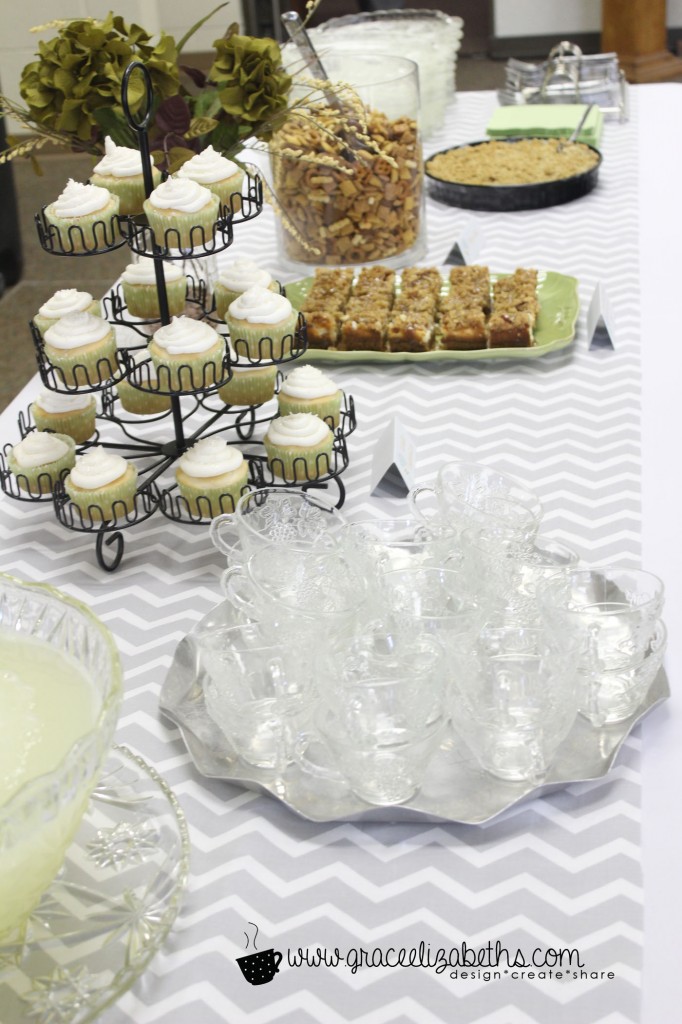 Bridal Shower Menu
Chex Mix
Caramel Apple Cheesecake Bars
Peach Crisp
White Cupcakes
Squash – which is a sparkling lemonade
Bridal Shower Free Printable: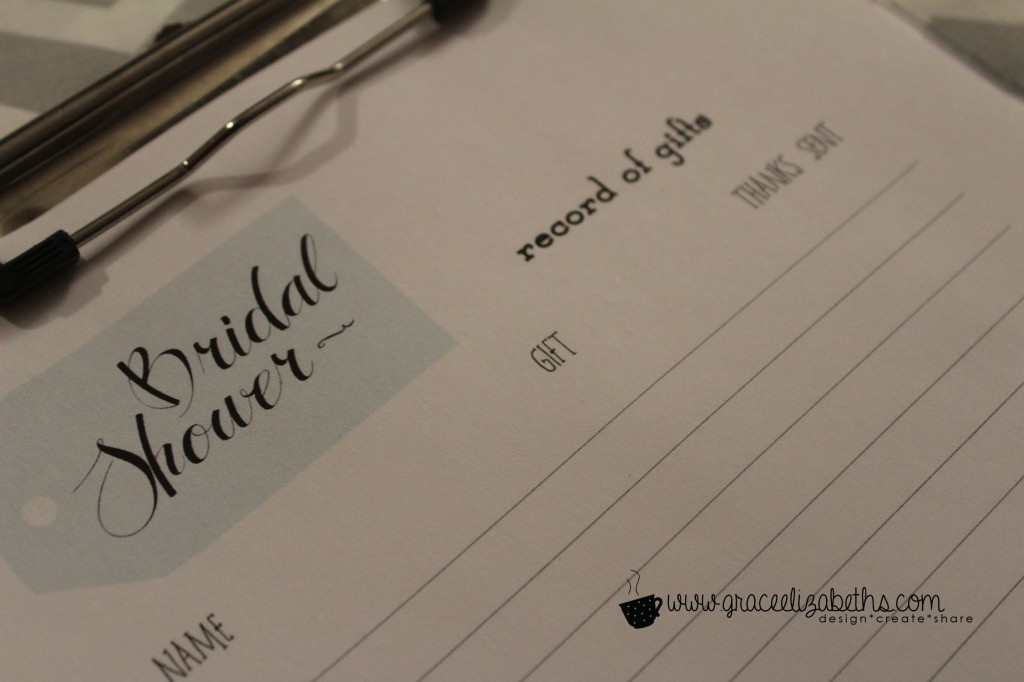 And we wouldn't want to forget the free printable! I wanted to make the process recording gifts and sending thank-you's as easy as possible during and after the bridal shower. Since I am the queen of lists, here's a cute template to help make a record of gifts received and make sure those thanks-you's get sent out!
Download your FREE Bridal Shower Record of Gifts Received by clicking below.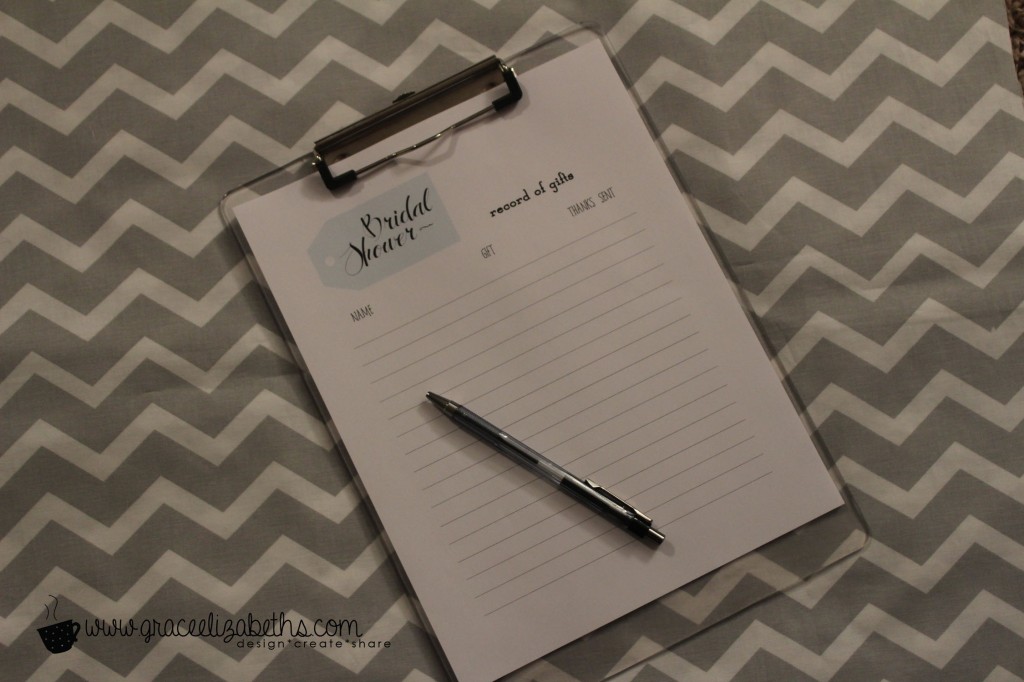 Alex is a member of the GE Creative Team and is the eldest daughter within the trio. Her formal training is in education where she teaches Family & Consumer Science classes. The best part of teaching is and getting to use her passion for creativity everyday. Some of her favorites include sewing clothing, quilting, and scrapbooking.