Do you like Corn on the Cob?  Our family loves it.  I will admit we have not been very adventuresome through the years but I couldn't resist sharing some recipes that caught my eye while searching for ideas for our 4th of July Picnic. Who knows, one of these recipes may become center stage of your holiday or special gathering this summer.
George Graham of Acadiana Table shares stories of Cajun Creole Cooking.  As a kid growing up in a family of Southern cooks, his job was shucking the corn for every backyard barbecue or evening supper. Stripping back the husks and pulling out the strands of silky golden "hair", he would occasionally find a worm or two to torment his sister with. Click here and continue reading his story and the recipe for Blue Plate Corn on the Cob.
Gudrun of Kitchen Gadget Girl was in search of the best way to prepare corn on the cob.  In her blog article "Corn on the Cob, 3 Ways" she experiments with grilling, microwaving and boiling. Click through to find out her results.
Jessie Oleson Moore (posting on craftsy.com) says it simply wouldn't be summertime without corn on the cob. But if you want to give your kernels some kick, take a cue from South of the Border street food vendors and make Mexican-style corn (also called elotes)…for complete article & recipe….
Chili and Lime is such a good combination of flavors.  Gina at Skinnytaste.com shares her friend Doreen's recipe...Click here for recipe.
You can't call this recipe boring.  It's an easy recipe (Grilled Corn with Maple and Chipotle) with extraordinary results…MORE
"Nothing beats sweet corn in the summer!" says Emma Leigh Hostetter of The Mom in Me, MD website.  In the spirit of GRILLING, she shares her favorite grilled corn on the cob recipe… click for more.
The Food52 author of this recipe, Grilled Corn with Basil Butter, states that the flavors are so magically summery: sweet, herbacious, charred, creamy. And it's super easy. Find the recipe here…
The last recipe I have listed is from http://www.jalapenomadness.com/.  This website is all about jalapeno peppers and the recipe sounds delicious.
Do you have a favorite "Corn on the Cob" recipe?  Please share!  Or if you try one of the 8 recipes listed here we would love to hear your reviews.
Sonya Kay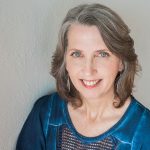 Entrepreneurship flows in Sonya's blood. Some businesses include an artistic rubber stamp manufacturing business, opening and running a bed & breakfast and having a fabric and yarn shop. As a serial entrepreneur she loves to mentor and coach small businesses. She misses farm life, loves to travel and enjoys her husband, children, their spouses and of course the grandkids.