July is the prime time to attend Farmers' Markets in Nebraska.  My favorite is the historic Haymarket Farmers' Market in Lincoln, Nebraska. When Rick and I lived in Lincoln we could go downtown to the Haymarket any Saturday, May through October and enjoy a treat for breakfast and purchase produce for the week.  It was a sad, sad day when we moved away from Lincoln over 16 years ago knowing we would miss out on those fun Saturday mornings.  However, with our most recent move we are now close enough to schedule a few trips back to our old stomping grounds to peruse the booths and listen to the entertainment.
The Haymarket Farmer's Market is located in one of Lincoln's oldest neighborhoods. The Haymarket is a historic warehouse and industrial district. In recent decades, it has become a dining, specialty shopping, and urban living district.  The Farmers' Market has grown exponentially over the years.  Vendors setup shop in the Haymarket between 7th and Q Streets to sell their goods from 8:00 a.m.-12:00 p.m., no matter what mother nature sends their way.  In 2007, the market expanded another block on 8th Street, approaching 200 vendor stalls during peak season between mid-June to mid-August.  It has earned the reputation as the best in Nebraska and I would venture to say the nation.  We try to visit farmers' markets when we travel and none compare to Lincoln's Haymarket Farmer's Market.
The market is known as a family-friendly experience that offers something for everyone: local, regional, and international foods; art & crafts; fresh produce; and entertainment.  The live entertainment can be found on stage in Bill Harris Park (formerly known as Iron Horse Park) every Saturday but I really enjoy listening to the additional street musicians at every turn. I make sure I have some change to drop in their tip jar or instrument case.
Will you be headed to a farmer's market this week? Where and what do you like about it?
Sonya Kay
Related Articles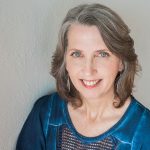 Entrepreneurship flows in Sonya's blood. Some businesses include an artistic rubber stamp manufacturing business, opening and running a bed & breakfast and having a fabric and yarn shop. As a serial entrepreneur she loves to mentor and coach small businesses. She misses farm life, loves to travel and enjoys her husband, children, their spouses and of course the grandkids.