Mexican Menu:
Chicken Enchiladas
Spanish Rice
Tossed Lettuce Salad
Mexican food is an ethnic favorite at our house.  I must say that I prefer dining out and if the restaurant is authentic Mexican all the better. However over the years we have learned to make our own Mexican food and these Chicken Enchiladas are often on the menu.  I don't recall where I found the original recipe but you can view the recipe below and I have posted it on BigOven.com.
Spanish rice is always a good side for enchiladas.  I found an easy, no fuss recipe on BigOven.  One reviewer said, "This was delicious! One of the very. best rice dishes I've ever had and so easy to make. This is a keeper!"  I would have to agree – it is a keeper.  You can view the recipe on the BigOven website.
Chicken Enchiladas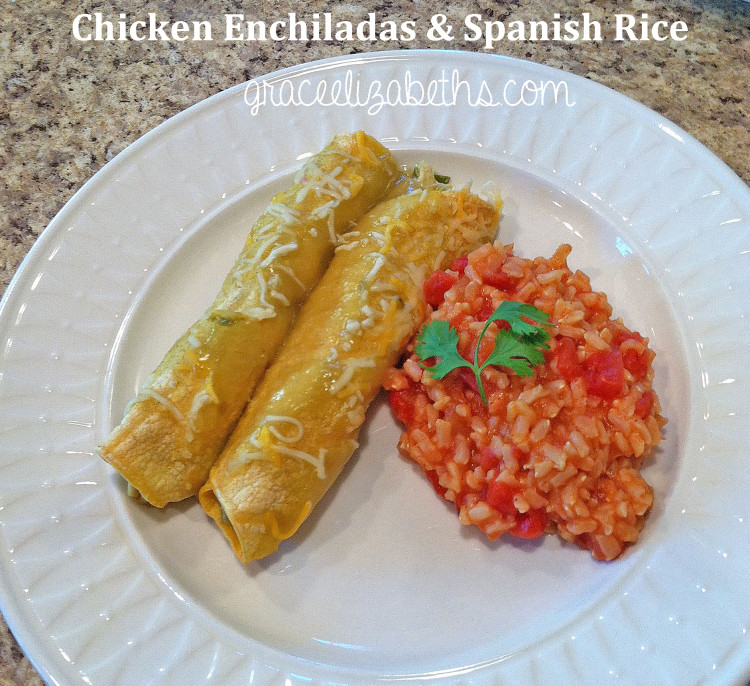 2 Cups Enchilada sauce
2 Cups Chicken; Shredded
1/2 Cup Green onions; thinly slices
1 1/3 Cup Colby Jack Cheese
1/4 Cup Light sour cream
1 4oz Can Green chilies; diced
1/4 Cup Fresh Cilantro; chopped
12 6 inch Corn tortilla
Salt and pepper to taste
In a medium bowl, mix chicken, green onions, 1 cup colby, jack cheese, sour cream, chilies and cilantro. Stir in 1/2 cup enchilada sauce. Season with salt & pepper. Set aside.
Preheat oven 350 degrees. Prepare 9? x 13? baking dish by spraying with canola non-stick spray. Spread small amount of sauce in bottom of dish. Warm tortillas in microwave oven by wrapping in paper towels. Spread 2 heaping tablespoons of chicken mixture in each tortilla & roll up. Place seam side down, side by side in prepared dish. Pour remaining sauce over, top with remaining cheeses & bake until bubbling. 15-20 min.
Garnish with extra sour cream, sliced green onions & chopped cilantro.
Comment below and tell me what is your favorite ethnic food?
Sonya Kay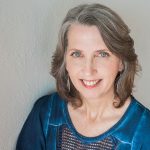 Entrepreneurship flows in Sonya's blood. Some businesses include an artistic rubber stamp manufacturing business, opening and running a bed & breakfast and having a fabric and yarn shop. As a serial entrepreneur she loves to mentor and coach small businesses. She misses farm life, loves to travel and enjoys her husband, children, their spouses and of course the grandkids.