What in the world is Choucroute?  According to Merriam-Webster.com it is a French, modification of German Sauerkraut – it is sauerkraut cooked and served with meat. Our family likes both – Score!  I came across this recipe trying to find something to make out of the pork chops I had bought in bulk (package of 10).  It was time to change-up the regular – grill & serve.  The recipe is below.  It is very yummy but don't take my word for it.  You will have to try it and let me know what you think.
Easiest-Ever Choucroute
Easiest-Ever Choucroute Preparation
1. Heat oil in a large nonstick skillet over medium-high heat. Add pork and season with 1/8 teaspoon of the salt and the black pepper; cook 3 to 4 minutes until cooked through, turning once. Remove to a plate and set aside.
2. Add onion and sausage to skillet and cook 5 minutes; add beer and scrape up any browned bits from pan. Stir in coleslaw mix, vinegar, brown sugar, caraway seeds and 1/2 teaspoon salt. Cook 7 minutes, stirring occasionally.
3. Add reserved pork to pan and heat through. Garnish with parsley and serve.
Recipe from FamilyCircle.com 
ENJOY – comment below and tell me what you think!
Sonya Kay
Related Articles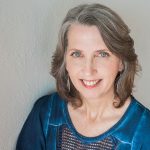 Entrepreneurship flows in Sonya's blood. Some businesses include an artistic rubber stamp manufacturing business, opening and running a bed & breakfast and having a fabric and yarn shop. As a serial entrepreneur she loves to mentor and coach small businesses. She misses farm life, loves to travel and enjoys her husband, children, their spouses and of course the grandkids.