As I pondered what I was going to share today, I decided to be a bit sneaky.  Don't tell my daughters but I'm going to share a "Handcrafted" Wednesday on "For the Home" Thursday.  Yes, we try to specialize each day of the week with a topic for the Blog and today I'm going to combine the two.  I think you will agree that it works.
I am in need of a bed covering for a full sized bed and frankly I am having a hard time figuring out what I want.  My first dilemma is – should I make it or just go out and buy it?  Buying sounds easy but not when I really want it to look homemade.  SOoo that means I am going to have to carve out some time to make this project.  Well Alex, I guess the slip covers we've started will have to wait – not really.
Here are some ideas I like that I pulled off my Pinterest board "Quilting". Which one do you think I should make?
Blessings!
Sonya Kay
Related Articles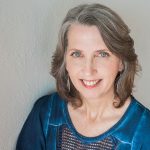 Entrepreneurship flows in Sonya's blood. Some businesses include an artistic rubber stamp manufacturing business, opening and running a bed & breakfast and having a fabric and yarn shop. As a serial entrepreneur she loves to mentor and coach small businesses. She misses farm life, loves to travel and enjoys her husband, children, their spouses and of course the grandkids.