How many of you remember the song "Just a Swingin" by John Anderson – 1983?  This used to be a favorite of Rick (my husband) and myself.  Yes crazy!  Click the link above to enjoy the video in the comfort of your own home.
What could be better than swingin' on a porch swing on a lazy Sunday afternoon.  I recall our first relocation to another town.  The girls wanted us to look for a house with a porch.  They thought that would be the coolest.  We did end up with a house with a front porch but it was too narrow to hang a porch swing.  Many years later and several houses down the road we have a porch swing.  Sadly the girls no longer live with us but secretly it is my way to get them to come see us.  🙂
I have included some pictures I pinned to my Pinterest boards while dreaming of a porch swing.  We purchased our swing in the spring, oh that rhymes, and now I am just waiting for time to make it comfy and fun.
Do you have a porch swing?  Tell me about it.
Just keep on Swingin'!
Sonya Kay
Related Articles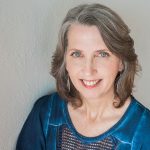 Entrepreneurship flows in Sonya's blood. Some businesses include an artistic rubber stamp manufacturing business, opening and running a bed & breakfast and having a fabric and yarn shop. As a serial entrepreneur she loves to mentor and coach small businesses. She misses farm life, loves to travel and enjoys her husband, children, their spouses and of course the grandkids.