With all those coffee shops out there – you know what I'm talking about – does anyone out there ever invite friends over to their house anymore for coffee?  Well I just did and we had a great time chatting up a storm.  I'm thinking maybe I should do it a little more often.  Time at the coffee shop for me usually means I am traveling with my husband and I have to find a place to land for a couple of hours while he works (attending meetings most of the time).  I don't mind – I love the atmosphere of the "coffee shop" but chatting with my friend in the privacy of my home can't be beat.
Here is a recipe I tested for my at home coffee experience.  It is called Cinnamon Crumble Coffee Cake – I found it on www.bigoven.com.
First of all the serving size says 4 and it is baked in a 9″ x 13″ pan.  A bit crazy but probably an entry error.  This is a very rich cake and eating 1/4 of it would be almost 3 days worth of calories.
Ingredients for Cinnamon Crumble Coffee Cake:
| | |
| --- | --- |
| | 5 cups Flour; or half all purpose & half bisquick |
| | 3 cups Sugar |
| | 1 teaspoon Salt |
| | 3 3/4 teaspoon Baking Powder |
| | 1 1/4 cup Vegetable oil |
| | 3 large Egg |
| | 1 1/8 cup milk |
| | 2 teaspoon Vanilla extract |
| | 2/3 stick Butter |
| | 2 teaspoon Cinnamon |
| | 1 cup Nuts; ground |

Preparation:
1. Mix together the flour, sugar, salt and baking powder. Add in the oil.
2. Divide this mixture – one half slightly larger than the other – into 2 bowls.
3. In the smaller portion add the eggs, milk and vanilla extract. Mix well until free of lumps ( mixture will be thin ). Pour into greased 9 x 13-inch pan.
4. In the larger portion add the butter, cinnamon & nuts. Mix with hands or pastry blender, making crumbs, leaving some large crumbs. Sprinkle over first layer in pan.
4. Bake for 25-30 minutes till browned. Cool and sprinkle with powdered sugar.
This is best served warm of course.  It is a bit heavy to my liking, so if you like rich foods this is it.  Overall it is a good recipe but not sure I will make it again.
Do you invite others over for coffee?
Blessings!
Sonya Kay
Related Articles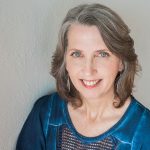 Entrepreneurship flows in Sonya's blood. Some businesses include an artistic rubber stamp manufacturing business, opening and running a bed & breakfast and having a fabric and yarn shop. As a serial entrepreneur she loves to mentor and coach small businesses. She misses farm life, loves to travel and enjoys her husband, children, their spouses and of course the grandkids.