Jesus said to her, "I am the resurrection and the life. Whoever believes in me, though he die, yet shall he live, and everyone who lives and believes in me shall never die. Do you believe this?" John 11:25-26
"What! So you are saying that a murderer can go to heaven if he believes in Jesus?"
We spent the night at my friends' house during the week, and had a wonderful evening of food and conversation. The next morning, her cousin, a 12-year-old girl, woke up and said, "I understand the importance of the Bible etc. It is all quite logical. However, I don't understand how bad people can go to heaven." Evidently, she had been listening all evening to our conversation while she was also playing around. Our dear friend still does not quite understand grace, and the fact that all of just have fallen short of God's perfect standard. However, her curiosity continues, and she always asks us questions that lead to good discussions. We gave her a book of the Psalms to help her understand how broken David was when he approached the Lord.
We had a girl's jewelry making and chocolate chip cookie making party combined, and enjoyed spending more time with some of our friends. The next week, following the party, my mom and a teammate were able to share the Gospel with one of the girls, though she has heard it many times. Another one of the girls came to our house, and was involved in our film night discussion time where she heard truths of the Gospel again.
The film nights continue with lots of crowds at our house every Wednesday night. Student friends from the nearby campus come around 6 pm for a meal and some stay until midnight for the discussion. This month we watched the classic Ben-Hur. Themes of revenge, forgiveness and healing in Christ all came out in our discussion. We divided the film into two weeks, so some friends waited in suspense, wondering what kind of encounter Ben-Hur would have with Christ. It also provides a good opportunity for the believer students to share their testimonies. It is a wonderful environment that I look forward to each week.
The Lord brings people who want to learn more about Himself to other activities as well. We have themes like Brazilian day, or St. Patrick's Day, to provide for ways to interact with people.
I continue with my communications projects as well, especially in this season in which there is a lot of transition. I remember to pray for the leaders in our different ministry areas and countries, that the Lord would guide their decisions, and multiply His fruit in these barren lands. May the truth of His resurrection be known in these places, and may we also, remember this incredible victory in Christ.
This has been a ministry letter from a dear friend living and ministering in the Middle East.  Her letters make me smile and I love to see what God is doing in her life and those lives she touches with Christ's love and His redemption.
Image courtesy of David Castillo Dominici at FreeDigitalPhotos.net
Related Articles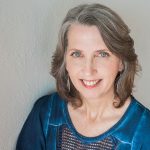 Entrepreneurship flows in Sonya's blood. Some businesses include an artistic rubber stamp manufacturing business, opening and running a bed & breakfast and having a fabric and yarn shop. As a serial entrepreneur she loves to mentor and coach small businesses. She misses farm life, loves to travel and enjoys her husband, children, their spouses and of course the grandkids.