As many of you know, this last year and a half has been an incredible time of spiritual growth for me, and I've been learning how to follow God's will for my life. As I've mentioned before, I've been accepted to go to Argentina this summer for 8 weeks to help with The Navigators' ministry!
God has been working in my heart for many years now to get me to this point of serving Him overseas. After years of God closing doors on my overseas opportunities, I began praying this year that He would reveal a way for me to use my Spanish skills to glorify Him this summer. When I found out about this short-term trip to Argentina, I prayerfully applied. Now that I've been accepted, I'm excited to learn how God is going to stretch me this summer as I help further His kingdom!
I will be joining a team of 10 who will be building relationships among college students in La Plata in order to share the gospel. While we're there, we'll be engaging in the culture and encouraging some of the new Argentine Christians in the Navigator collegiate ministry there. I hope to be a load-lifter for the Navigator missionaries and serve them as I'm able. God has blessed me with this opportunity, and in order to get there I will need a team of friends to partner with me in ministry through prayer and financial support.
Would you prayerfully consider contributing a special gift to this ministry opportunity God has provided me? In order to reach the program budget of $5,000 to be on the ground in Argentina this summer, gifts of $50, $75, and $100 are needed, as well as $500 or more. Know that gifts of any size will be gratefully accepted however the Lord leads you.
To give, you may click here to go to The Navigators' website. Click on the "Donate" tab at the top of the page. Type in either my name or ID number (23820071) to directly support this opportunity. Please send your gifts by May 5th. Your gifts are tax-deductible.
Thank you for prayerfully considering this investment in the Lord's work. I will be keeping you all up to date with the challenges and blessings that I encounter while preparing for this missions trip through this section of the blog. I can't wait to share with you as you partner with me in this ministry opportunity!
~Courtney Rose~
What has God been teaching you about His heart for the nations?
Related Articles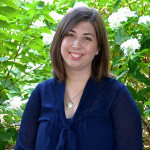 Courtney is a member of the GE Creative Team and is the monkey in the middle of this trio of sisters. Her degree might be in English and Spanish Education, but she's following God's call on her life and pursuing full time ministry with The Navigators. If she's not crafting, reading, or hanging with her hubby, you'll probably find her at a local coffee shop sipping her caramel latte and opening up the Bible with college women.