Do you like to impress your guest with fabulous breakfasts?  I love to make breakfast for guest.  And my family loves it because it gives them a break from having cereal and I love it because it is a great way to use leftover spaghetti.
I have been making this recipe for over 20 years.  My husband and I used to watch Jeff Smith, a chief on PBS back in the day when Food Network was non-existent.  Over the years the basic spaghetti frittata has been a good "go to" breakfast.  Plus, we often serve this for dinner (called supper in our neck of the woods).
Spaghetti Frittata:
Preparation Time: 10 minutes
Cooking Time: 20 minutes
Servings: 4-6
Ingredients:
1 Tbsp olive oil
1/4 cup red or green pepper, chopped
2 garlic cloves, minced
Asparagus, lg chop
Leftover spaghetti noodles (1 – 1 1/2 cups)
8 eggs, scrambled
1/4 cup milk
Salt and ground black pepper to taste
Dash of Cayenne pepper (optional)
2 green onions, chopped
Asiago cheese for topping, grated
Directions:
Preheat oven to 350°
In a medium mixing bowl whisk together eggs, milk, salt, ground black pepper and cayenne pepper (if desired) – Set aside.

Heat a 10″ ovenproof, non-stick skillet over medium heat.  When hot add olive oil, peppers, garlic and asparagus and saute' until crisp tender.  

To skillet, add spaghetti, egg mixture and green onions to skillet.  Lightly toss.  Cook for about 3-5 minutes, or until the eggs on the edge begin to set.
Place skillet in the oven and bake at 350° for 15-20 minutes, or until the eggs have set in the middle.
Sprinkle with Asiago cheese and gently slide frittata out of pan onto a serving platter.
Slice and serve with fresh fruit topped with yogurt.
The nice thing about this recipe is that you can easily change ingredients.  Try to take advantage of fresh vegetables of the season.  For example you could use tomatoes, zucchini or spinach.  The pasta could also be leftover fettuccine rather than spaghetti – be creative.  Oh, this might be obvious, but if you do not have leftover pasta you can cook some up for the recipe.
What do you like to cook for supper?
Happy Cooking
Related articles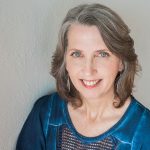 Entrepreneurship flows in Sonya's blood. Some businesses include an artistic rubber stamp manufacturing business, opening and running a bed & breakfast and having a fabric and yarn shop. As a serial entrepreneur she loves to mentor and coach small businesses. She misses farm life, loves to travel and enjoys her husband, children, their spouses and of course the grandkids.