Look who's busy decorating for the big day!
Today will be a crazy hectic day, but we are all so excited to celebrate with Mackenzie tomorrow as she marries Nathan. God has truly blessed their relationship, and we can't wait to see what He has planned for the rest of their lives. May their union glorify our heavenly Father.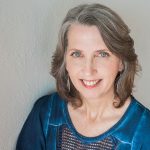 Entrepreneurship flows in Sonya's blood. Some businesses include an artistic rubber stamp manufacturing business, opening and running a bed & breakfast and having a fabric and yarn shop. As a serial entrepreneur she loves to mentor and coach small businesses. She misses farm life, loves to travel and enjoys her husband, children, their spouses and of course the grandkids.