Christmas like all other holidays gives us an excuse to practice hospitality.  Here is a menu for Rick's office party.
Jalapeño Jelly Cream Cheese Spread and crackers
"Dilly"icious Gourmet Dill Dip and vegetable tray
7-Layer Mexican Dip and tortilla chips
Peanut Brittle
Chocolate covered pretzels
What I have learned over the years is that I like to prepare old favorites and something new.  In this menu I have three of our holiday favorites, Peanut Butter Crispy Balls, Molasses Sugar Cookies and Eggnog.  Mackenzie had the privilege of mixing up the Peanut  Butter Crispy Balls.  Since it is a favorite, she quadrupled the recipe.  Yep, I said quadrupled.  I hope this is the only time we have to mix these this season.  I freeze them and pull out only the amount we need for the occasion or else we eat them all before the next party and have to make them again.
The Molasses Sugar Cookies are a historical favorite.  Rick's grandma Viola used to make these for him and his siblings when they stopped over to her house for lunch or after school.  They have been a staple in our household and the kids love them.
Making eggnog became a tradition for Rick and I early in our marriage.  Our kids have never liked it but humor me and try it every year.  To save time one year I purchased some from the store – bad idea.  Homemade is much better.
The remaining menu items are not unique but I had not made peanut brittle for over 15 years.  I honestly don't like making candy.  There is something about sugary liquid at  a high temperature that freaks me out.  Who wants to get burned if something goes wrong.  I'm happy to report the peanut brittle turned out perfect.  I probably won't be able to do it again.  I want to try another batch – yes, this batch is already devoured.
Comment below and tell me what you like to serve guests for the holidays.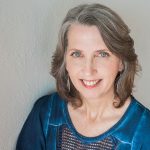 Entrepreneurship flows in Sonya's blood. Some businesses include an artistic rubber stamp manufacturing business, opening and running a bed & breakfast and having a fabric and yarn shop. As a serial entrepreneur she loves to mentor and coach small businesses. She misses farm life, loves to travel and enjoys her husband, children, their spouses and of course the grandkids.