From all of us at Grace Elizabeth's I would like to say "Happy New Year!"  A new year always gives me the sense that I can start over, start fresh and enjoy looking to the future and all the good things to come.
On a recent trip to the quilting store (an hour away) Alex and I were discussing how we really have dropped the ball on posting to our blog.  Life seems to get busy.  We had a wedding (Alex), we moved into a new permanent home and a temporary home (I would not recommend maintaining two households) and had a collage graduation (Alex).  During the holidays I spent some time reading  some  blogs I enjoy following.  The more I read the more I began to feel a little lazy.  Where do all you young moms get the time to craft, blog, cloth your children with the most darling creations, make delectable meals and desserts and oh yes, sleep.  Ok – you have motivated me.  Projects are swarming in my mind and I am not getting much sleep.  It's time to take action.  I've started a few projects and I hope to start blogging about the finished projects soon.  Until then, I was busy for a couple of weeks making scarves for the ladies at my husbands work place.   It was a last minute thought and I now have had my fill of making scarves for awhile.  I made a total of 9 handmade scarves (I kept a couple for myself).
Happy New Beginnings!
Sonya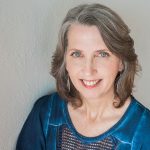 Entrepreneurship flows in Sonya's blood. Some businesses include an artistic rubber stamp manufacturing business, opening and running a bed & breakfast and having a fabric and yarn shop. As a serial entrepreneur she loves to mentor and coach small businesses. She misses farm life, loves to travel and enjoys her husband, children, their spouses and of course the grandkids.