What does one do with all the leftover yarn from all the projects completed throughout the year. The girls and I decided
to start making items to give away. We made hats, mittens, booties, scarves and even a granny square blanket. We gave some to friends and family and then realized our items would be perfect for the local crisis pregnancy center – "The Collage Center." They could give our items to women and their babies. We were so excited to give them and look forward to making more items to give away. And this time it won't be from the scraps. I have a few projects in mind and will share with you later.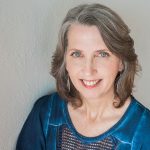 Entrepreneurship flows in Sonya's blood. Some businesses include an artistic rubber stamp manufacturing business, opening and running a bed & breakfast and having a fabric and yarn shop. As a serial entrepreneur she loves to mentor and coach small businesses. She misses farm life, loves to travel and enjoys her husband, children, their spouses and of course the grandkids.