I'm not sure why I made Strawberry Jam today except that I could.  It was a nice distraction from my end of the year tax preparations. While looking at my bread maker cookbook to make some focaccia bread (my initial attempt to put off the bookkeeping) I came across a recipe for Frozen Berry
Jam.  Well…I knew I had frozen our fresh strawberries from the garden this summer and they were just waiting for me to find some yummy recipe to use them in.
Have you ever made jam in a bread machine?  I had no idea that it was possible and I haven't been very good at making jam the traditional way on the stove so I had nothing to lose.  Here is the recipe and who would have guessed I had all the ingredients.  I love it when that happens.
FROZEN BERRY JAM
1 package (10 to 12 oz) frozen berries, thawed
1 tablespoon lemon juice
1 ¾ cups sugar
1 pouch (3oz) liquid fruit pectin
Combine all ingredients into bread pan.  Select Basic setting.  Press Start/Stop.  Allow to mix 5-6 minutes, scraping sides of pan with rubber spatula.  Press Start/Sop to cancel.  Select Bake setting.
Press Start/Stop.  When unit signals and display reads 0:00, press Start/Stop.  Using hot pads, remove bread pan.  Skim off foam; spoon jam into containers; cover.  Refrigerate 1 hour to set.
The recipe of course is based on my bread machine.  Yours may have different buttons and options.  The main thing is to mix for 5-6 minutes and then set it to bake.  Mine baked for 1 hour.   I can't wait to use it on my toast in the morning.  I may have to drizzle it over cream cheese topped crackers for a snack before it completely sets.  Yum – got to go.
Sonya Kay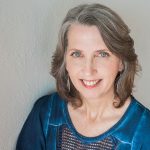 Entrepreneurship flows in Sonya's blood. Some businesses include an artistic rubber stamp manufacturing business, opening and running a bed & breakfast and having a fabric and yarn shop. As a serial entrepreneur she loves to mentor and coach small businesses. She misses farm life, loves to travel and enjoys her husband, children, their spouses and of course the grandkids.