Autumnal weather is upon us sporadically in Nebraska. I'm gearing up for my favorite season with its crisp cool air, warm sunshine, changing colors, and rich foods. I made a really simple and quick table runner to dress the table for the season.
In doing so, I employed a mitered corner technique for perfectly crisp, less bulky corners.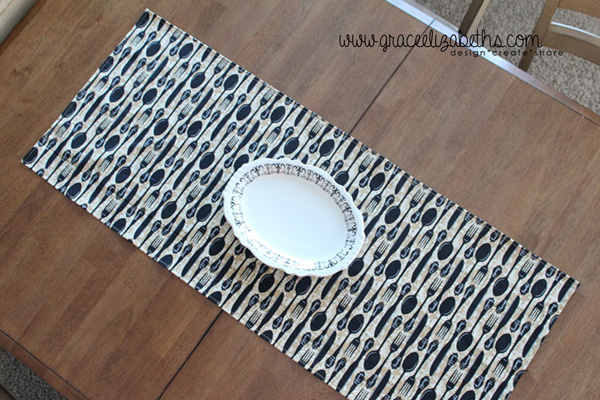 Mitering corners might sounds to you like a technique only used in woodworking – but I recently applied this construction technique to another sewing project and was delighted with the results!
miter: to join material in a 90 degree angle.
For many years on my birthday, I would open a tiny box and inside would be a tiny themed tea set from Grandma Bonnie and Grandpa Virgil. I have collected 6 or 7 of them through the years. I was very excited to receive the tea set from their china cabinet after they both passed away. I used the mitered corner technique below to make a cloth napkin set to match this tea set. I can't wait to have a tea party!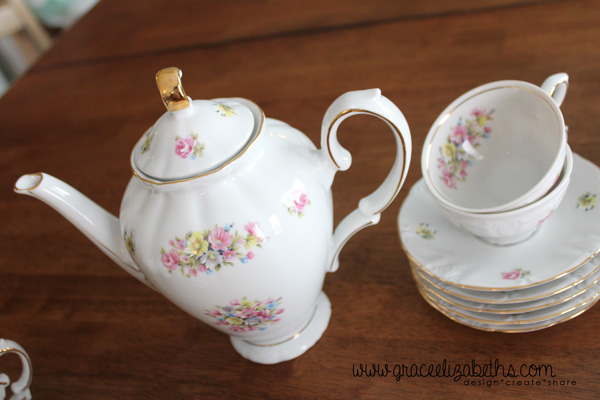 Mitered Corner Technique
Fold a narrow hem, pressing 1/4″ in all the way around your rectangle of fabric and turning over another 1/4″. Make sure to press well.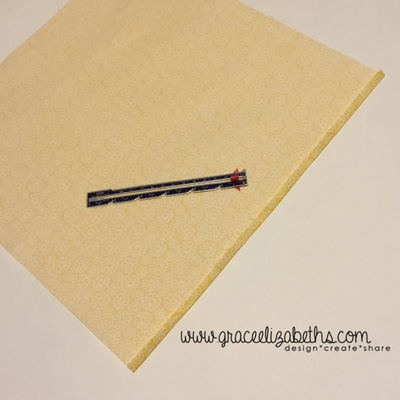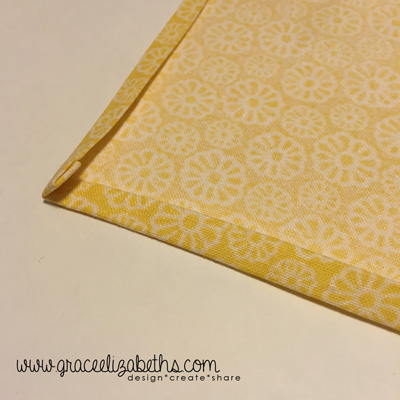 Open up the corners. We are interested in the intersections that the ironing made. I have marked the intersections diagonal from our original corner.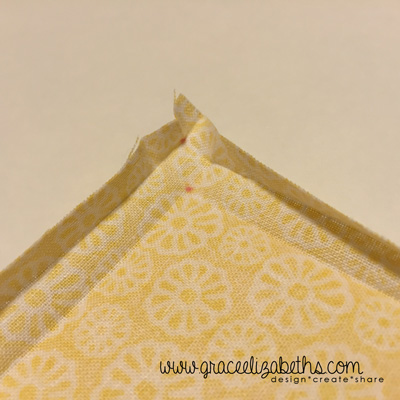 Clip the corner from fold line, intersection to fold line.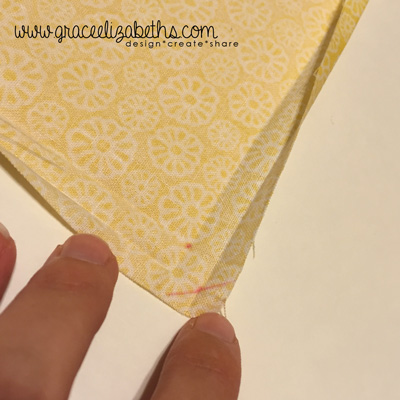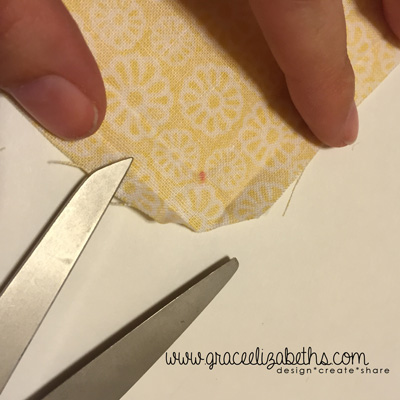 Fold clipped corner at second intersection toward the middle. Press.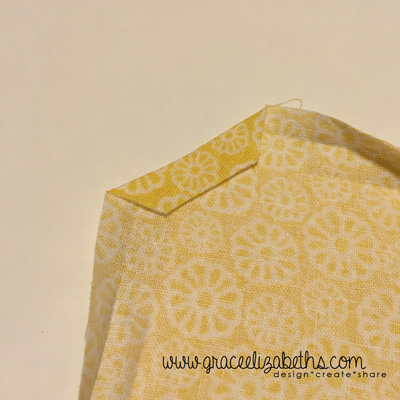 Following the original hem re-fold and press the clipped corner 1/4″ and 1/4″ to recreate the hem. Your corner should come to a beautiful point. Press.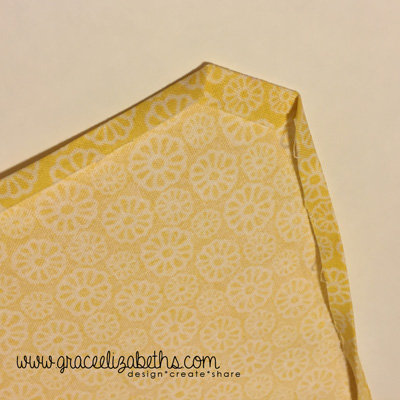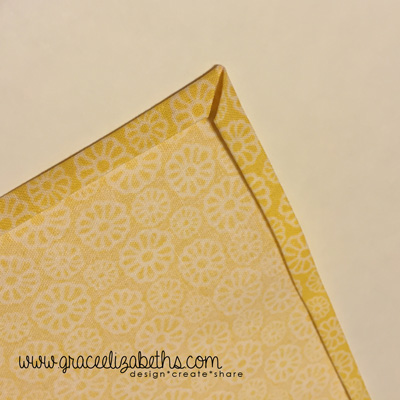 Top stitch around close to folded hem being sure to pivot at the corners.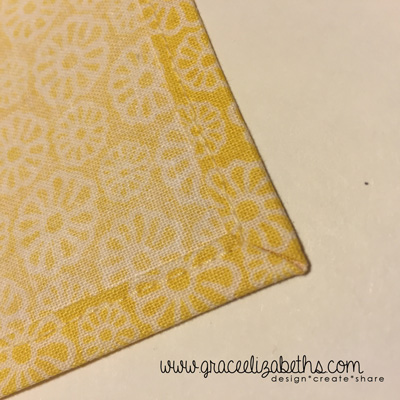 I made a total of 6 napkins to match my tea set. I spent more time at the ironing board than at the sewing machine. These came together very quickly- my set was done in about an hour! I can see myself making many more napkins for entertaining.
Happy Sewing!
Alex is a member of the GE Creative Team and is the eldest daughter within the trio. Her formal training is in education where she teaches Family & Consumer Science classes. The best part of teaching is and getting to use her passion for creativity everyday. Some of her favorites include sewing clothing, quilting, and scrapbooking.