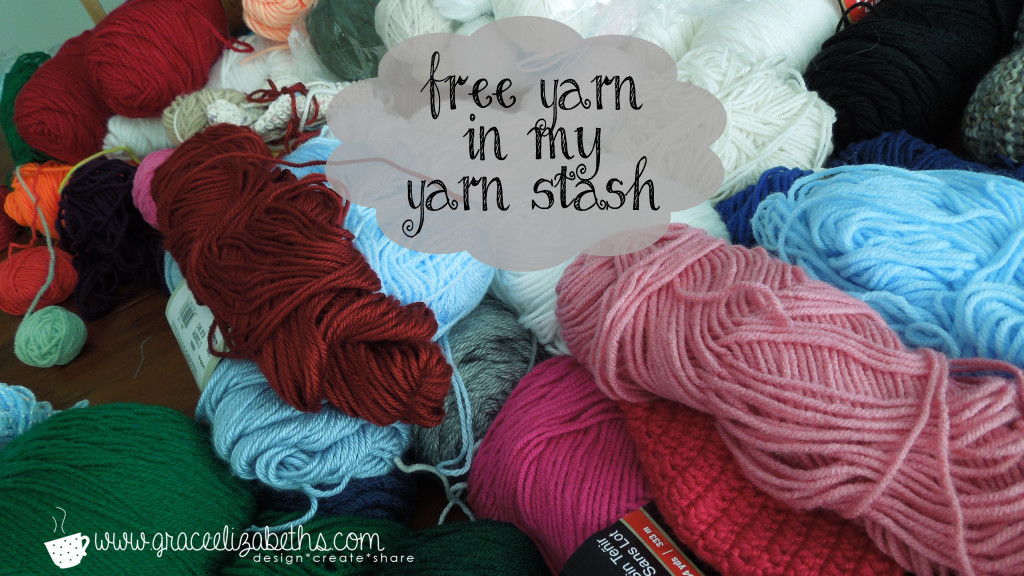 Do you have a Yarn Stash or are you a great Yarn Stash Buster?  I didn't think I had a stash until I took an honest look at my closet.  I have always prided myself in not buying any supply unless I had a project in mind.  I have never (ok maybe once or twice) bought yarn because "this is gorgeous and I must have it but don't know what I would make with it."
According to Google Dictionary, a STASH is…
a secret store of something.  synonyms: hoard, stock, stockpile, store, supply accumulation, collection, reserve.
I cringe at the word secret.  I don't think my yarn stash is a secret. I am telling you all right now that I have one. HA!  So here is my dilemma, I have 3 types of yarn in my stash:
Yarn that is ready to be knitted or crocheted into the projects I pre-planned (full disclosure – ok I have yarn that I purchased one or two times and didn't have a plan for it)
Left over yarn from projects made
Yarn I was given because the previous owner no longer needed it and didn't know what to do with it but to give it to me.  YEE! I always get giddy when I receive free yarn.
It's a new year and I want to be a good steward of the things God has provided and I have been contemplating what I should do with this stash.  It is a well known fact that yarn stashes grow over time because we are always looking for that new best pattern and yarn.  I declare: "Not this Year!"  I hope you hold me accountable to my goal of decreasing my stash in 2015.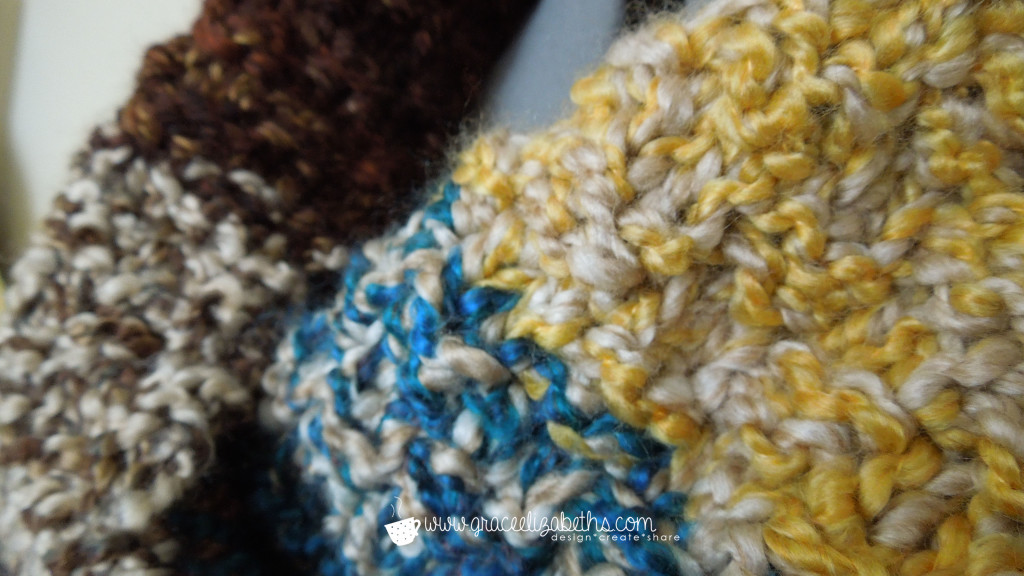 I'm happy to announce that I have already made a dent in my now not so secret yarn stash by making some projects I can give away to a local charity from the "yarn given to me" category.  And here is a little sneak peak of one of my projects.  Keep coming back to our blog.  I will be posting my stash busting projects that may inspire you to make this the year to decrease your yarn stash.  I would love to hear about your yarn stash and techniques of decreasing it.  Please comment!
Stash Buster!
Sonya Kay