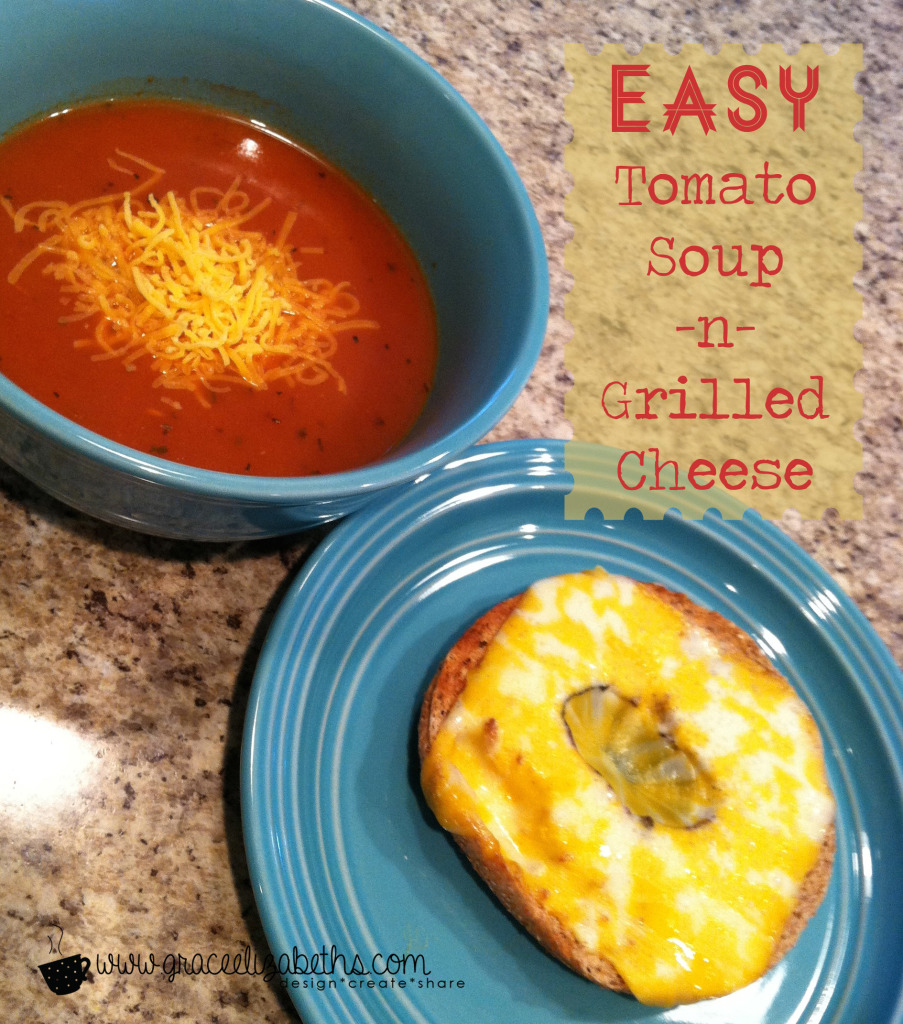 It's time for lunch…again, YIKES!  After 30 plus years of marriage and more than 10,500 lunches one of my classic go-to comfort foods is tomato soup and grilled cheese sandwiches.  This has been one of our family's favorite meals.  However, I must admit it has not been mine.  I don't particularly like canned tomato soup but it has been a quick supper to get the kids fed and off to the next activity.
Now that the kids are all grown and no longer live at home, I still find myself fixing tomato soup and grilled cheese sandwiches for a quick and easy meal.  However, I now make a few additions to that "canned" tomato soup.  Basil, oregano, garlic powder and onion powder add flavor to what used to be bland tomato soup.  For the grilled cheese, no more white bread and plastic cheese slices.  I use whatever we have on hand and in this picture I had whole wheat bagels and marble jack cheese slices.  Yum!  No more do I dread making tomato soup and grilled cheese sandwiches.  Check out the recipe below.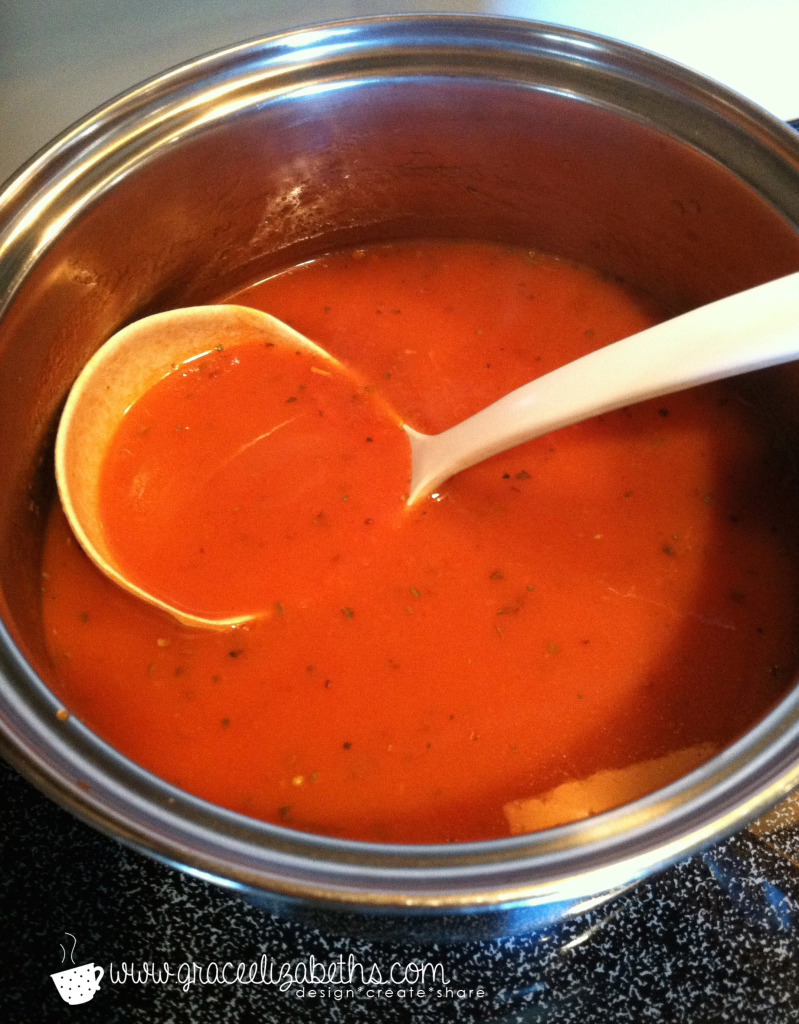 Tomato Soup & Grilled Cheese Sandwich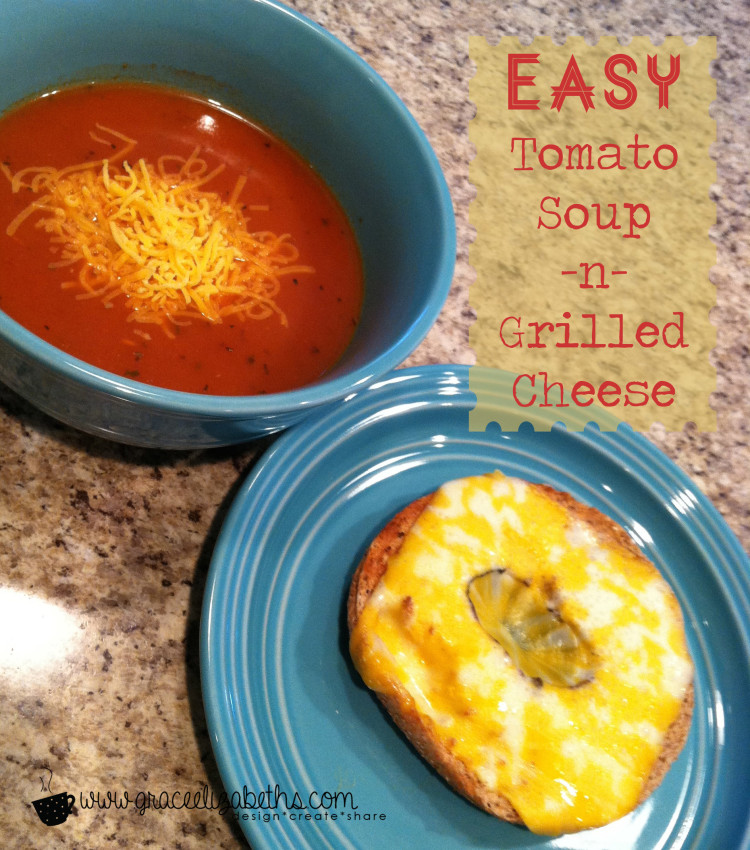 1 can tomato condensed soup
1 can water (or milk)
1/2 teaspoon basil
1/2 teaspoon oregano
pinch teaspoon garlic powder to taste
pinch teaspoon onion powder to taste
1 large whole wheat bagel, sliced
2 slices Marble Jack cheese
Sour cream and grated cheese for garnishing
In a small saucepan, add tomato condensed soup and slowly stir in one can of water (or milk if preferred). Add basil, oregano, garlic powder and onion powder and heat until simmering – do not boil. Simmer for 10 minutes to allow herb flavors to blend with soup.
While soup is simmering, toast bagel (2 halves) in toaster. Remove from toaster and place on a baking sheet. Top each bagel half with cheese slice and broil in oven until melted. This will be an open faced grilled cheese sandwich.
Serve soup and sandwich. If you desire you can top the soup with a tablespoon of sour cream and grated cheese.
What is your favorite comfort food?
Sonya Kay