Birthday gifts – you would think someone who likes to knit and crochet would always have in mind upcoming birthday, showers, weddings, etc. Nope – my mind doesn't seem to work that way so from now on I vow to put these things on a list so that I can anticipate them better – Ha!
I did recently, however, have a young man, sweet to my heart, with a first birthday and managed to knit him a sweater.  He has a summer birthday but I wanted to make something for this fall.  In my earlier post this week I talked about the Pantone's fall 2014 fashion colors.  The yarn I chose was gray but I think you could safely say it is closely related to Pantone's Aluminum found in the fall 2014 palette.  Check out Vogue Knitting's nice splash chart of the fall colors.
Below is a picture of all the pieces I knitted for the baby sweater before sewing them together.  I used a pattern by Lion Brand – Heirloom Cables Baby Sweater. Skill level is for advanced intermediate.
This close-up picture shows the cables.  They are a simple 4 stitch cable.
The finished sweater has 5 buttons for closer and a rolled collar for warmth.  I used a soft acrylic yarn for easy care.
This was a simple project and took less than a week of my spare time to finish.  I will consider doing this pattern again.
What colors are you knitting with this fall?  I really want to make something with cypress.
Sonya Kay
Related Articles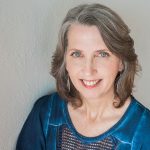 Entrepreneurship flows in Sonya's blood. Some businesses include an artistic rubber stamp manufacturing business, opening and running a bed & breakfast and having a fabric and yarn shop. As a serial entrepreneur she loves to mentor and coach small businesses. She misses farm life, loves to travel and enjoys her husband, children, their spouses and of course the grandkids.