People say I'm crazy.
They say they would never dream of doing what I'm doing. Raising support for a short-term missions trip scares people, so raising an entire year's budget to be on staff full-time with a ministry is just terrifying!
I wouldn't say I'm crazy, but I certainly am having to put my faith in God to provide for my needs in a completely new way during this season of my life.
But why is it such a crazy thought to rely on God to provide my finances during these next two years of ministry with The Navigators at UNK? Doesn't God promise to meet all of our needs? Both yours and mine?
In the Gospel of Matthew, Jesus speaks to the apostles about the way God provides:
Matthew 6:25-30
25 "Therefore I tell you, do not be anxious about your life, what you will eat or what you will drink, nor about your body, what you will put on. Is not life more than food, and the body more than clothing? 26 Look at the birds of the air: they neither sow nor reap nor gather into barns, and yet your heavenly Father feeds them. Are you not of more value than they? 27 And which of you by being anxious can add a single hour to his span of life? 28 And why are you anxious about clothing? Consider the lilies of the field, how they grow: they neither toil nor spin, 29 yet I tell you, even Solomon in all his glory was not arrayed like one of these. 30 But if God so clothes the grass of the field, which today is alive and tomorrow is thrown into the oven, will he not much more clothe you, O you of little faith?
To think that God would feed the birds of the air, but not provide a means for me to eat. To see that He clothes the lilies of the field in such splendor, but think He would not clothe me.These parts of His creation are much more temporary than even our short lives, yet He cares for them in extraordinary ways!
Why do I fret so much and think that God will not care for me when He so clearly loves us and desires to meet our needs?
Oh how little faith I have!
In Philippians, Paul writes that he has learned to be content in every situation. Whether he was facing plenty or hunger, he relied on God for his strength. He writes to the Philippians thanking them for supporting his ministry in the past and for continuing to send him gifts now. He encourages them with these words:
Philippians 4:19

And my God will supply every need of yours according to his riches in glory in Christ Jesus.
I read these words and am strengthened. I know my God always fulfills his promises. Here He is meeting our needs out of His abundance. And how infinite are His riches?!
I'm trusting God with so much during this time of life. Not only am I in financial need, but I am also in need of prayer. This ministry would not be possible without being covered with prayer. The enemy would like nothing more than for God's plan to be thwarted and the students at UNK to walk in rebellion to the Lord. Prayer has more power than any plan the enemy has because the all-knowing, all-powerful Lord hears us and His will is going to be done.
So please join me in praying for the ministry at UNK.
– That the students would go deep this summer in their time in the Word. That they would not fall into bad habits as they return home or begin their summer plans. Pray for their spiritual growth to continue even though they are away from the structure and rhythm of school.
– For teachable hearts for the team of staff and students headed to Japan. A team of students will be spending the next 7 weeks in Shizuoka, Japan. They will come alongside an existing Navigator ministry to build relationships with Japanese students and share their lives with them.
– For the incoming freshmen this coming year to be open to hearing the Gospel and eager to grow in their faith.
If you would be interested in joining my prayer team and receiving weekly prayer requests and updates, please respond to this post or email me at nelsen.cr@gmail.com.
A few other updates:
– God has provided for me through many loving friends and family, and I'm excited to announce that I'm now 76% funded for next year! Praise the Lord!
– It has been decided that I will be going to JAX! Even though I did not reach the 100% mark, I have been extended the opportunity to still be a team leader! (More posts to follow with fun stuff about all that!)
– As many of you know, I'm recently engaged!
On April 25th, John popped the question, and I said yes! We will be joining forces in mid-October, which means that we will also be combining ministry budgets! You may or may not know that John is also in full-time ministry with The Navigators. He has just finished his two years of EDGE Corps and is beginning the next level of staff called Staff in Training (SIT). When we get married, I will join him on SIT and our budgets will combine (and increase).
I am very thankful for the 76% of my budget that God has graciously provided for me, and I can't wait to watch Him provide the final 24% plus the additional portion for John's and my married budget. We are so excited to be able to be working alongside each other this next year, which includes raising support together!
We are trusting God to continue to provide for our ministry. We do not know who God is going to call to support us, but we are confident in the promise that He will provide. It's our job to diligently meet with friends and family and share what God has already done on the UNK campus, and trust God with the rest.
So, will you prayerfully consider supporting our ministry?
Even though I will be in Florida for the summer, I will continue to work on raising our support in any way I can (over the phone, Skype, setting up appointments for August). If you have any questions or would like to speak with me to discuss what John and I will be doing in more detail, I would love to make arrangements to speak with you. Please comment below, or send me an email at nelsen.cr@gmail.com. Or if you have already prayerfully considered joining my team and feel as though God is leading you to do so, you can follow this link to my staff site to donate directly to my ministry.
Thank you for your prayerful consideration and partnership in God's work at UNK.
In Christ,
~Courtney Rose~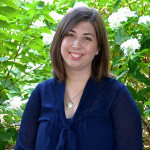 Courtney is a member of the GE Creative Team and is the monkey in the middle of this trio of sisters. Her degree might be in English and Spanish Education, but she's following God's call on her life and pursuing full time ministry with The Navigators. If she's not crafting, reading, or hanging with her hubby, you'll probably find her at a local coffee shop sipping her caramel latte and opening up the Bible with college women.