Looking for a quick project for the weekend?  Maybe you need a wedding gift like I did.
With a few weddings approaching quickly I headed to the store in search of a thick yarn.  Lion Brand's Homespun Thick & Quick was my choice, super bulky (6) weight and oh so soft.  I did had a dilemma however as I stood in the store staring at the pile of yarn skeins .  I didn't know how much to buy.  So knowing I hate running short I bought eight skeins.  Yes, I bought too much because it only took three skeins to complete the blanket.  And the best news, it only took about 6 hours to knit.
My inspiration for this project was Lion Brand's pattern "6 Hour Afghan." Instead of using 4 strands lighter weight Homespun yarn I used the super bulky weight and saved a boat load of money.  Love it!  Their pattern was also knitted in stockinette but I really like the way the garter stitch I used gives texture.  Click here for your FREE copy of my Easy Knit Blanket Pattern.
What do you do for a quick and easy gift for wedding, graduation or birthday?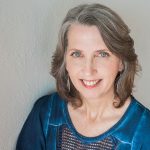 Entrepreneurship flows in Sonya's blood. Some businesses include an artistic rubber stamp manufacturing business, opening and running a bed & breakfast and having a fabric and yarn shop. As a serial entrepreneur she loves to mentor and coach small businesses. She misses farm life, loves to travel and enjoys her husband, children, their spouses and of course the grandkids.